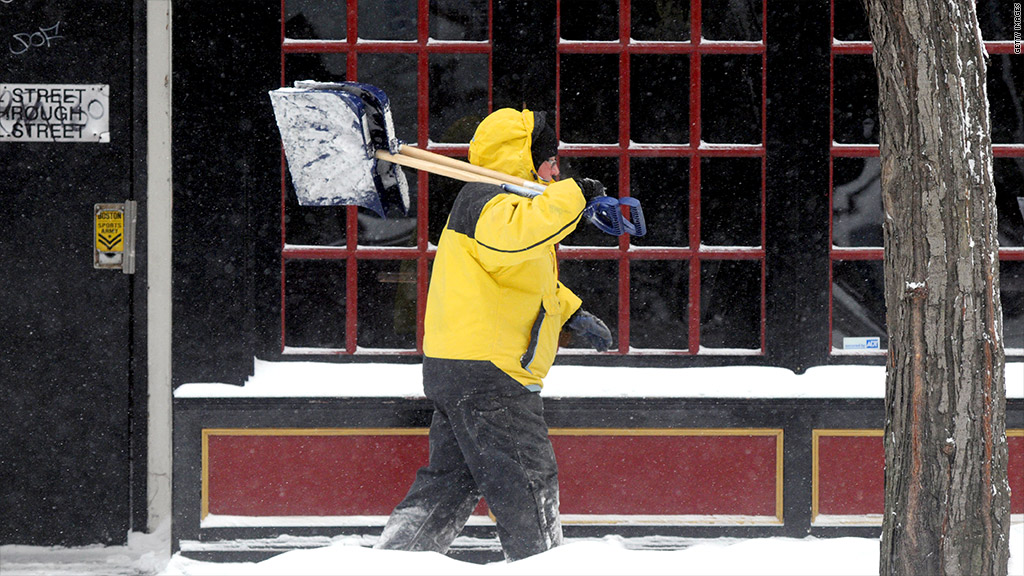 Prices for natural gas and propane hit record highs this week as temperatures plummet in many parts of the country.
In New York, natural gas prices for immediate delivery soared Wednesday to a high of $135 per million British Thermal Unit, according to the Kilduff Report, an energy market publication.
"I don't recall natural gas ever trading that high," said Stephen Schork, who writes the industry newsletter The Schork Report.
Spot prices in the Northeast were trading at just $5 per million British Thermal Unit at the end of last week, Schork added.
"Prices in the East and Mid-Atlantic have exploded higher," he said. "It's a very weather-driven market."
Home heating demand has soared as the heaviest snowfall of the season blanketed the Northeast, with more than a foot falling in some places.
Related: States on alert due to propane shortage
From the Upper Midwest to the Mid-Atlantic, temperatures are expected to remain 15 to 30 degrees below normal. With the wind, it will feel more like 20 to 40 below zero for many Americans.
It's the second big snowstorm of the year and comes weeks after the so-called Polar Vortex brought the coldest temperatures in 20 years to the region.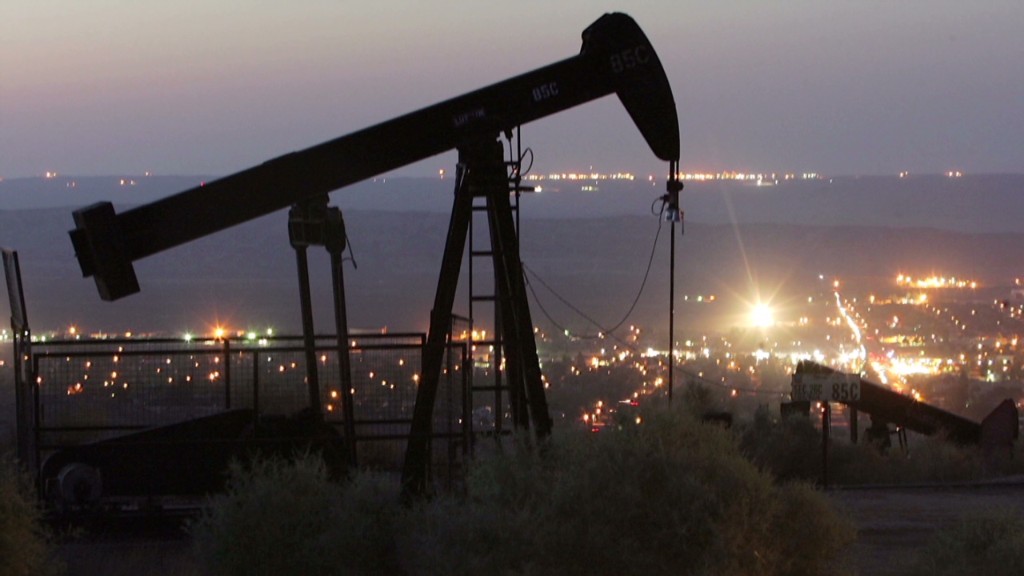 Meanwhile, propane prices at the Conway trading hub in Kansas City, where two-thirds of the nation's supply is centered, soared a record 70 cents to $2.40 a gallon on Tuesday, according to Schork.
He said demand has outstripped supply and consumers who heat their homes with propane could get "walloped" by the price spike.
Related: The push to export U.S. oil
Consumers who rely on natural gas to heat their homes may not suffer as much though. That's because many big utilities are able to hedge natural gas prices by purchasing futures contracts.
Natural gas prices have been depressed over the past few years thanks to a supply glut and relatively mild winter weather. But supplies have tightened a bit recently and some analysts expect prices to move higher throughout the winter.
"It's only the third week of January and we could be looking at six more weeks of demand," said Schork. "That's a lot of gas and the market is rallying accordingly."
But others say gas prices could come under pressure as supplies remain ample thanks to a boom in shale oil production. The cold weather could also be short lived, according to one analyst.
"Near-record production levels of gas and long term weather forecasts indicating normal to above-normal temperatures in the second half of winter may provide growing resistance to the market in coming weeks," said Addison Armstrong, director of market research at Tradition Energy.