Bill Ackman is having a good day.
Shares of Herbalife (HLF) sank 13% and close down 10% Thursday after U.S. Senator Ed Markey, a Democrat from Massachusetts, said he has called on the Securities and Exchange Commission and the Federal Trade Commission to investigate the nutritional supplements company for running a pyramid scheme after receiving complaints from constituents.
Herbalife is a multi-level marketing company. Its distributors make money by selling Herbalife's weight loss products and recruiting new members. These distributors take a portion of sales from members they recruit. That is legal.
But the FTC says that multi-level companies would be deemed an illegal pyramid scheme if salespeople sell more products to other distributors rather than to the public or if they make more money from recruiting than they do from selling products. The concern is that lower-level distributors may be stuck with unsold products.
Ackman has been calling Herbalife a "pyramid scheme" for over a year. The hedge fund titan first announced his short position -- a bet that the stock would fall -- in December 2012. In fact, he said that he thinks the company's stock will eventually be worthless.
But so far, Ackman has lost a lot of money on his Herbalife investment because soon after he declared that he was shorting it, billionaire activist investor Carl Icahn bought a big position in Herbalife. Icahn's Icahn Enterprises (IEP) is now Herbalife's largest shareholder with an almost 17% stake in the company.
Calls to Ackman and Icahn were not immediately returned.
According to public records, Ackman did not make any donations to Markey's campaign last year. Ackman did, however, make a $32,400 donation to the Democratic Senatorial Campaign Committee in April 2013. Markey won a special election in June to complete John Kerry's term after Kerry resigned to become Secretary of State.
Related: eBay spikes on Icahn proposal
Markey said he has heard complaints of "improper pressure and financial hardship" from constituents who are distributors of Herbalife's products, as well as concerns that the company aggressively targets "lower-income and vulnerable communities."
One family in Norton, Mass., said it lost $130,000, including the family's entire retirement savings, by investing in Herbalife products, Markey said in the statement.
Markey said another constituent was encouraged to recruit new members by approaching her family and was pressured to spend money to buy more Herbalife products so that she could qualify as an Herbalife supervisor.
"Herbalife may be a purveyor of health and wellness products, but some of its distributors are suffering serious economic ill-health as a result of their involvement in the company," Markey said in his statement. "I have serious questions about the business practices of Herbalife and their impact on my constituents, and I look forward to receiving responses to my inquiries."
In addition to calling on the SEC and FTC for investigations, Markey said he has also sent a letter directly to Herbalife for more information about the company's operations.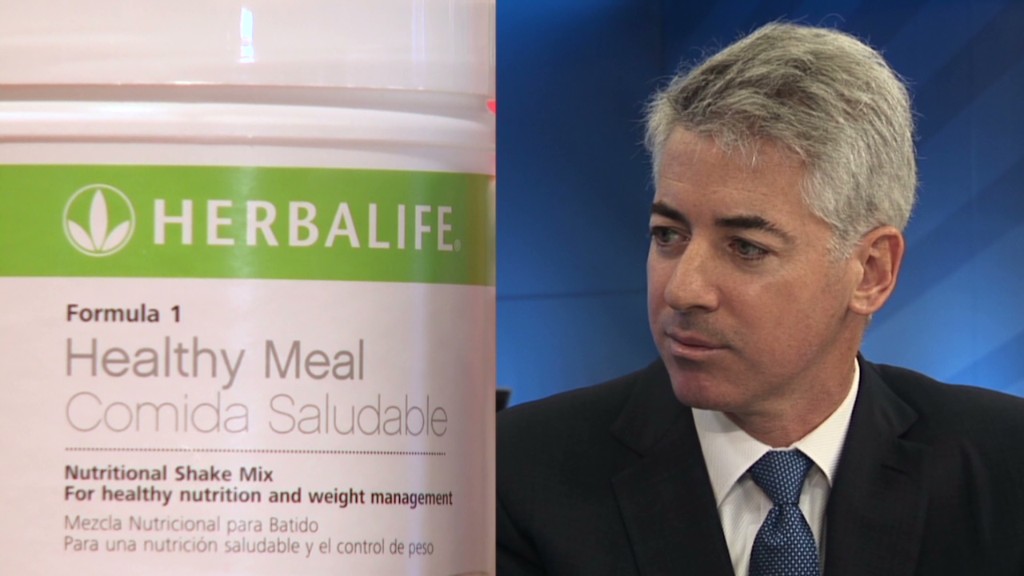 An Herbalife spokesperson said the company received Markey's letter and looks forward "to an opportunity to introduce the company to him and address his concerns at his earliest convenience."
The FTC declined to comment on whether it is currently investigating Herbalife. The SEC also declined to comment.
This is not the first time this year that Herbalife's stock has fallen on renewed concerns about whether it's a pyramid scheme. Last week, Herbalife plunged after a Chinese media firm accused fellow multi-level marketing firm Nu Skin (NUS) of running a pyramid scheme.