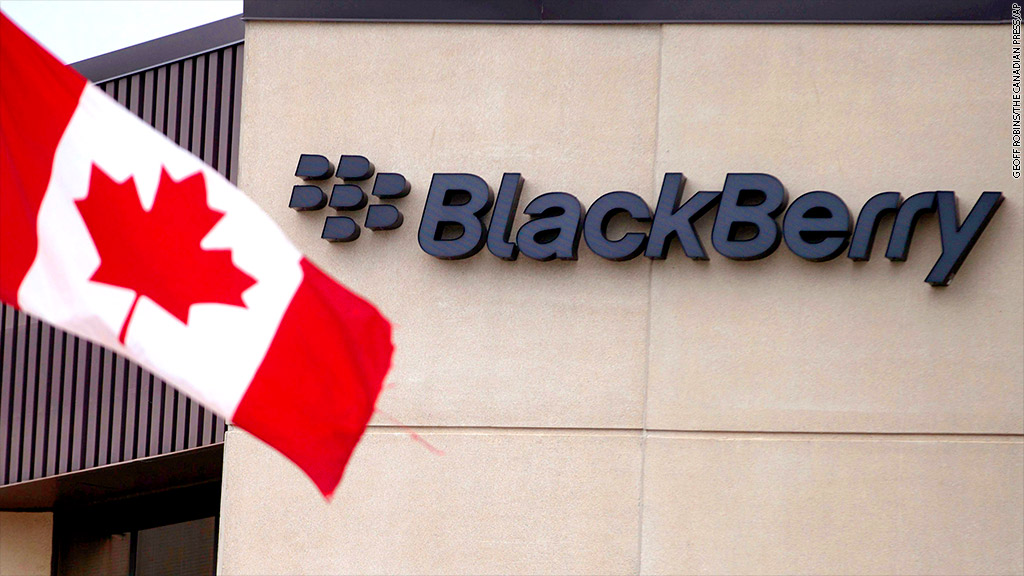 BlackBerry shares fell 3% on Thursday after the Department of Defense clarified that it is not, in fact, ordering 80,000 new BlackBerry smartphones, as many had believed.
"The Department of Defense is not planning to purchase upwards of 80,000 BlackBerry devices," a Pentagon spokesman said in a statement.
The confusion began when the DoD said in a Jan. 16 press release that it launched a new mobile network that would support 80,000 BlackBerries in addition to 1,800 iPhones, iPads, and Android devices. Shares soared 5% the following day.
The problem is that those 80,000 BlackBerry smartphones are existing devices -- not new ones. So down shares came tumbling after The Verge first reported the Pentagon's clarification.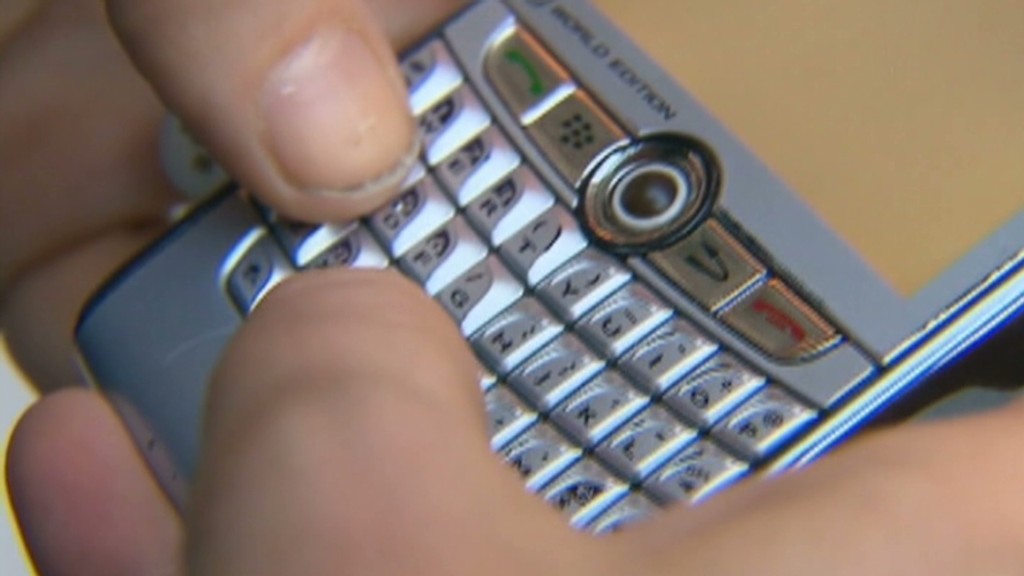 Despite Thursday's setback, BlackBerry shares have been on a tear in 2013 -- up 38% so far. Investors have enthusiastically embraced new CEO John Chen -- who took the top spot only recently and has been successful turning around other companies.
Real estate sale drives stock: Investors particularly supported Chen's latest move, announcing earlier this week that BlackBerry would sell most of its real estate in its home country in a bid to raise much needed cash. BlackBerry shares had been up 19% this week prior to Thursday.
The real estate in question totals over 3 million square feet -- or nearly the same amount of office space in the Pentagon. Blackberry said it will lease back much of the space and will stay in its hometown near Toronto.
"BlackBerry remains committed to being headquartered in Waterloo," John Chen, the company's CEO, said in a statement. "This initiative will further enhance BlackBerry's financial flexibility, and will provide additional resources to support our operations as our business continues to evolve."
The company wouldn't say how much it expects to make off the sale. Peter Misek, a managing director at Jefferies & Co. that covers Blackberry, thinks it will be at least $450 million.
Misek does not see the move as an act of desperation or an indication that the company may move elsewhere.
"He's raising fortress levels of cash to show people that this company is going to be around, at least in the near term," Misek said of CEO Chen's move. "It's a really smart idea."
Related: BlackBerry CEO may have golden touch
Struggling business: BlackBerry (BBRY) sure needs the cash. The company has $3.2 billion in cash but has been bleeding money and subscribers for the better part of a year as customers flock to other smart phones, such as Apple's (AAPL) iPhone or Samsung's Galaxy.
Last quarter BlackBerry announced a huge $4.4 billion loss, including a $1 billion writedown on the failed Z10 smartphone. Sales fell 56% from the same time a year prior. Earlier this fall it said it was laying off 4,500 employees -- 40% of its work force -- and gave up on a bid to sell itself.
BlackBerry's losses going forward are expected to be much more manageable -- maybe $300 million a quarter for the next couple of quarters, said Misek. Ideally, the company would return to profitability sometime after that.