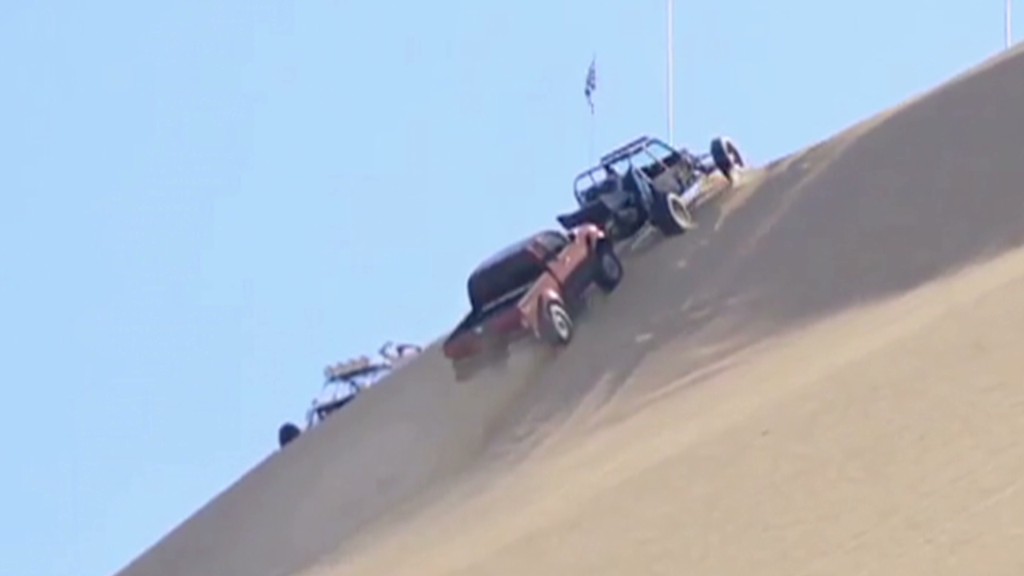 If you watch the TV ad for the Nissan Frontier pickup, it looks like the truck drives up the side of a steep hill of sand and pushes a dune buggy over the top. Except that it can't actually do that.
So Nissan and its advertising agency have entered into a proposed settlement with the Federal Trade Commission over charges of deceptive advertising. Neither Nissan (NSANF) or its advertising agency, TBWA Worldwide, will pay any fines. They simply agree not to make any more misleading ads.
The ad aired in October and November of 2011. In making it, the truck and the dune buggy were actually pulled up the hill using cables, according to the FTC. That means the ad, which is shot to look as if it were done by an amateur with a cell phone camera, does not accurately show the true capabilities of an unaltered Nissan Frontier.
Plenty of TV ads show vehicles doing absurd things -- like jumping on and off moving trains -- but those ads depict situations that are completely unbelievable and, so, don't actually mislead anyone. In the case of the Nissan Frontier ad, someone might actually think the truck could do this.
"Special effects in ads can be entertaining, but advertisers can't use them to misrepresent what a product can do," said Jessica Rich, Director of the FTC's Bureau of Consumer Protection. "This ad made the Nissan Frontier appear capable of doing something it can't do."
Gallery - 10 priciest collector cars from Scottsdale auctions
"Under the proposed settlements, Nissan and TBWA cannot misrepresent any material quality or feature of a pickup truck through the depiction of a test, experiment, or demonstration," according to the FTC's statement. Special effects can still be used, however, as long as they do not misrepresent the truck or its capabilities.
Nissan and TBWA both said they take their "commitment to fair and truthful advertising seriously" and that they are "committed to complying with the law."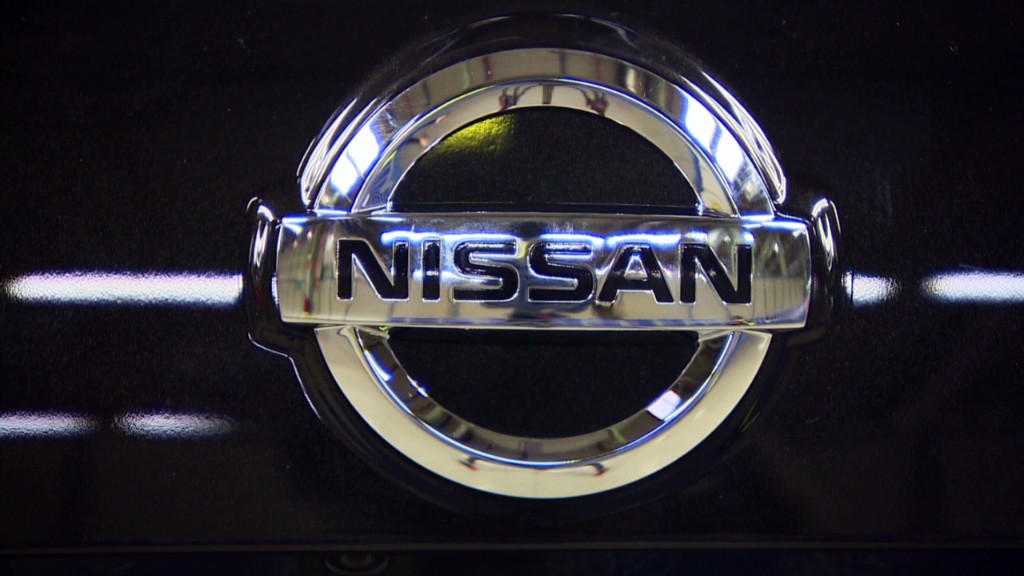 The proposed settlement will be available for public comment for 30 days before the FTC decides to make it final.