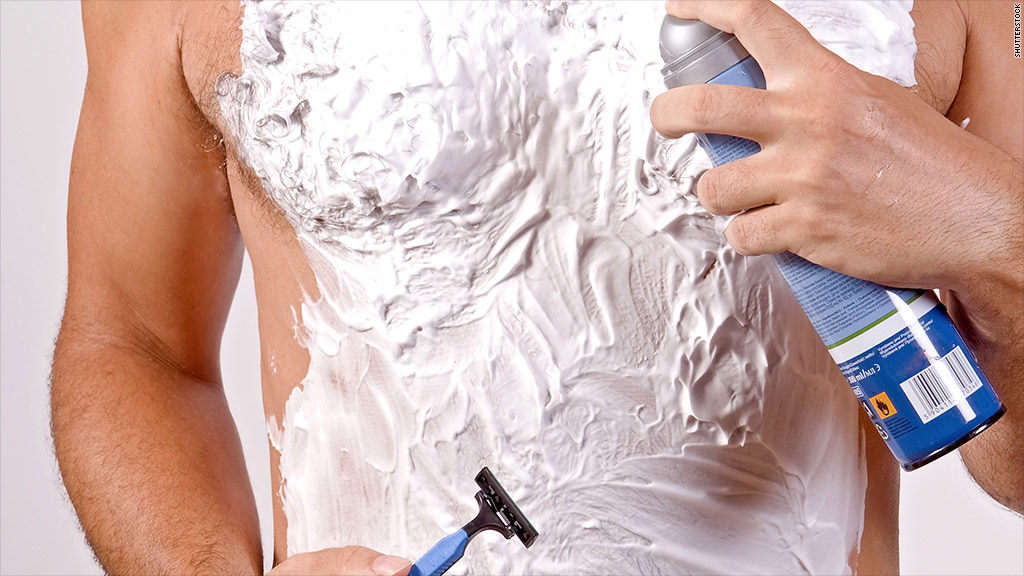 Razor sales aren't booming at Procter & Gamble. But it's not all doom and gloom: Male body shaving is on the rise.
Procter & Gamble (PG) released its fiscal second quarter results Friday. The maker of Gillette razors recorded flat sales in its grooming unit, sparked largely by a shift to disposable razors over blade and cartridge systems.
The Movember movement apparently didn't help matters either. The idea, which began in Australia in 2003, has spread to men around the world who proudly grow mustaches during the month of November to draw attention to prostate cancer.
Related: Want to boost sales? Start exporting
But P&G is hopeful that even if men aren't shaving their faces as much, they may want to take a razor to other parts of their body. Male body shaving is gaining popularity.
The "manscaping" trend is a growth opportunity for P&G and the company wants consumers to use new and additional tools when they trim and clip.
A survey conducted on behalf of the firm found that nearly 80% of men use separate razors for their face and anything below the neck.
Nearly half of men surveyed say they shaved their groin area, while one-fifth shear their chest, underarms and stomach. About half of all respondents also said they felt better without chest hair.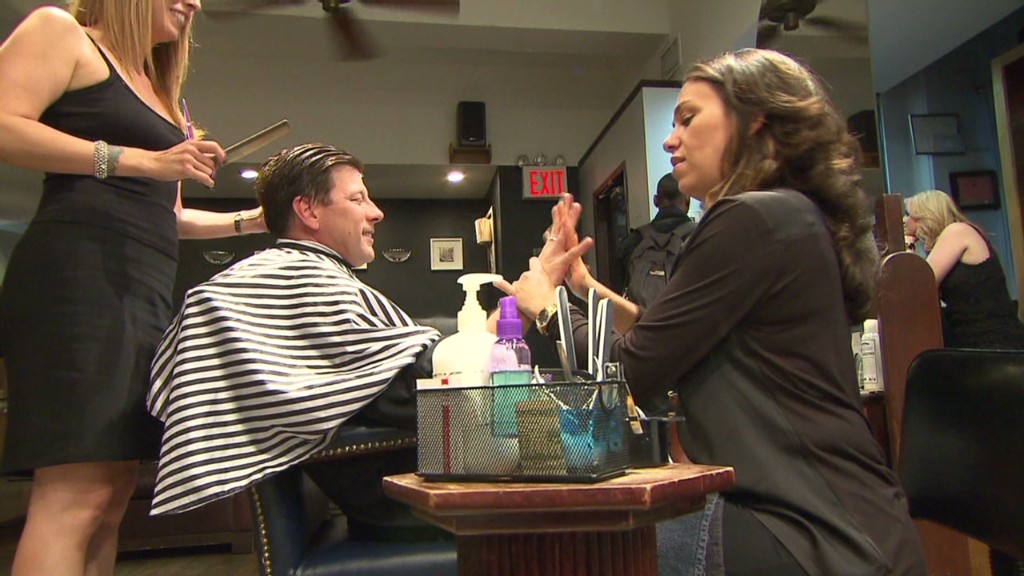 Regardless of where men are (or aren't) shaving, P&G's grooming unit doesn't move the company's dial all that much. It accounts for less than 10% of total sales.
And sales gains in the company's health care and fabric care product lines helped P&G to report better-than-expected earnings. Shares of P&G were up 3% Friday, making it a rare bright spot in a market where investors were busy shaving off stock prices.