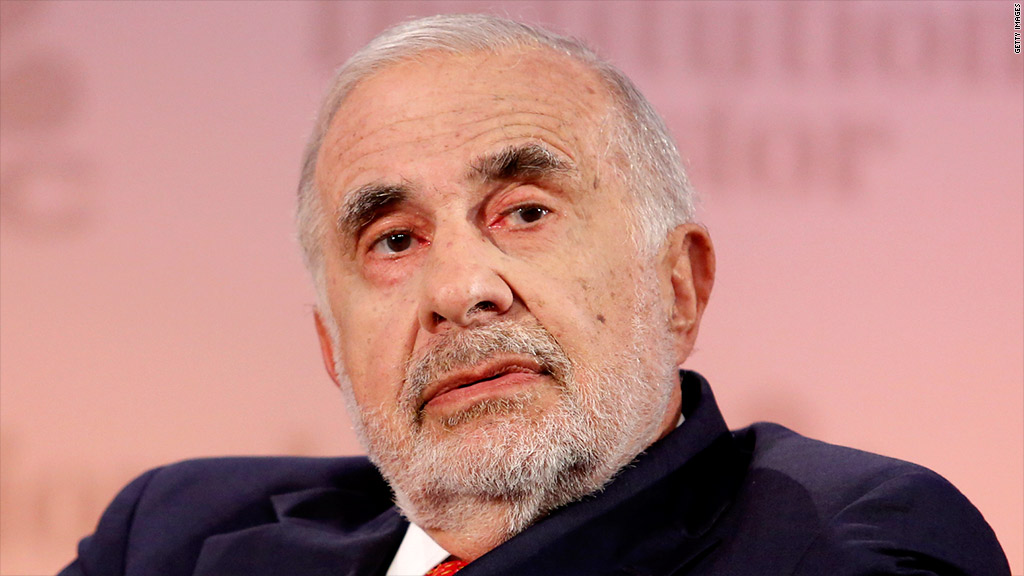 Outspoken investor Carl Icahn is back at it again. But this time, he didn't just buy more Apple stock and offer his typical advice on shareholder returns. He also gave the tech giant advice on its product lineup.
Sounding more like an overeager teenager than a seasoned money man, Icahn issued an open letter to Apple (AAPL) shareholders, essentially demanding that the company hurry up and release televisions, smartwatches, bigger phones, and mobile payment platforms. You know, because nobody has demanded that before.
Case in point: his belief that emerging ultra-high definition technology alone is enough of a reason for Apple to prematurely sell its own televisions.
"We believe ultra high definition represents a major catalyst for the next TV replacement cycle and a promising moment for Apple to introduce its first new product in this category," explained Icahn. "Reed Hastings, CEO of Netflix (NFLX), has referenced ultra high definition as a major catalyst for Netflix going forward. While this is true for Netflix, we believe it is also true for Apple, not just for its hardware but also for selling ultra high definition movies and shows on iTunes through the internet."
Related: Icahn wants eBay to break up with PayPal
Never mind the fact that the new battleground for TVs revolves around new ideas for streaming content and content discovery. Merely selling and renting 4K movies and TV shows is not enough of a reason for Apple to rush whatever product it may or may not have in mind.
Icahn's stance on Apple and wearables is equally naïve.
"With advancements in miniaturization and continued improvements in Siri, it seems obvious to us that Apple has a compelling opportunity in the exciting area of wearable devices, supported by rumors that Apple is developing a smartwatch (as Tim Cook himself said the wrist is 'an area of great interest for Apple')."
And all of that sounds great, if he wants Apple to make the next Samsung Galaxy Gear. Seemingly unaware that Apple never rushes into any emerging product category, Icahn's directives seem well-intentioned but not quite rooted in reality.
Apple spent three years actively working on the iPhone before we ever heard about it. It spent even longer working on the iPad. That has typically proved a successful strategy for the company.
Icahn did have two valid points, however. Apple needs to focus more on software services, and the mobile payments space is mature enough for Apple to really take a shot at dominating it.
But the letter mostly shows that Icahn may be better served sticking to the financial end of things. (Oh, he did that too, announcing that he bought $500 million more of Apple's stock, taking his stake to $3.6 billion. And he once again complained that Apple doesn't return enough of its cash to shareholders.)