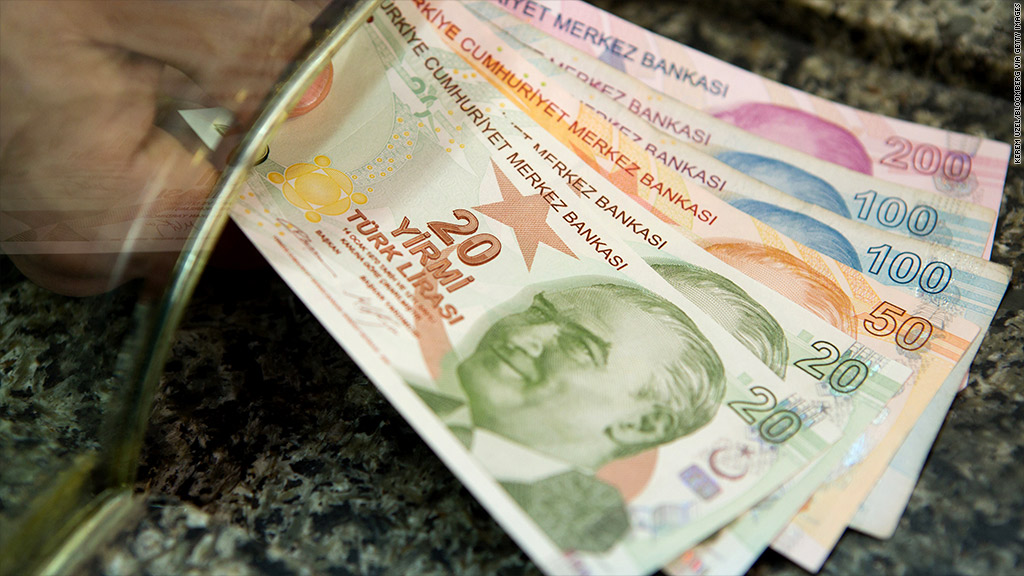 Turkey's central bank will hold an emergency meeting Tuesday in an effort to halt the lira's steep decline as the sell-off sweeping emerging markets deepens.
The news helped the currency find firmer footing against the U.S. dollar Monday, but not enough to fully claw back recent losses.
Over the past month the Turkish lira has sunk to record lows against the dollar, and weakened sharply against the euro.
Stocks in the country have also been battered as a wide-ranging probe into public sector corruption continues to spook investors.
Related: Emerging markets rattled as anxiety rises
Police have so far detained scores of high-profile suspects, including the sons of three ministers, a mayor and the chief executive of a major state bank.
The investigation has undermined the government of Prime Minister Recep Tayyip Erdogan ahead of national elections in August.
Related: Turkey corruption crisis pushes lira to record low
The crisis meeting comes one week after the central bank decided to hold interest rates steady at 7.75%.
Tuesday's session has been called to "discuss recent developments and take the necessary policy measures for price stability," according to a statement on the bank's website.
Capital Economics emerging markets economist William Jackson said the central bank appears to be preparing to tighten monetary policy in order to shore up the lira.
Turkey has been among the hardest hit in the recent emerging market sell-off and Jackson says a lack of confidence in the country's central bank has been a big contributor.
Other emerging market currencies, including Argentina's peso and India's rupee, have also been hit by expectations that the Federal Reserve, Bank of England, and Bank of Japan will pull back on stimulus measures used to prop up their own economies.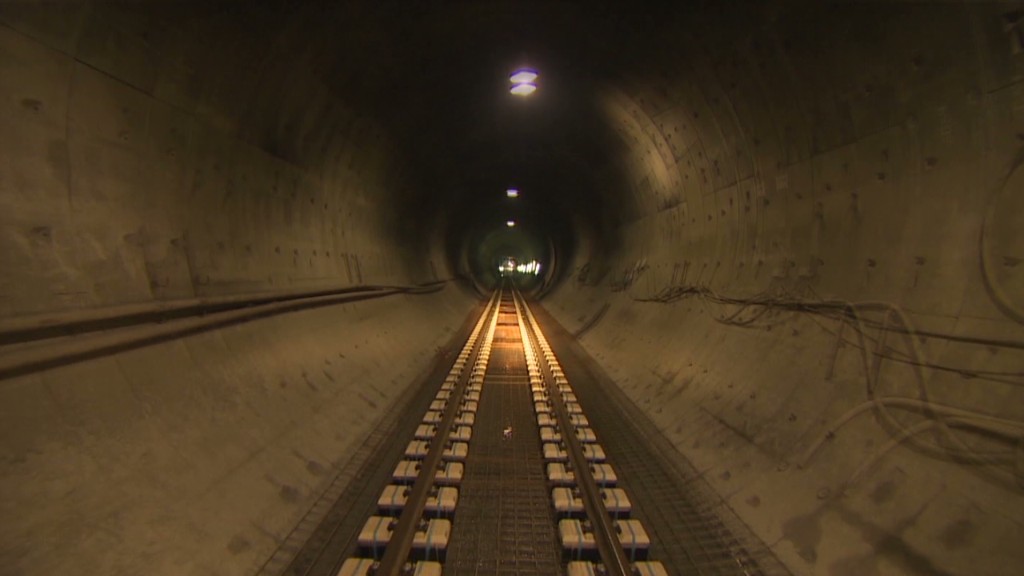 Such moves could lead to higher bond yields in developed markets, as well as stronger currencies.
Emerging markets have come to rely on global central banks to steady exchange rates so they can borrow aggressively to fund their economies.