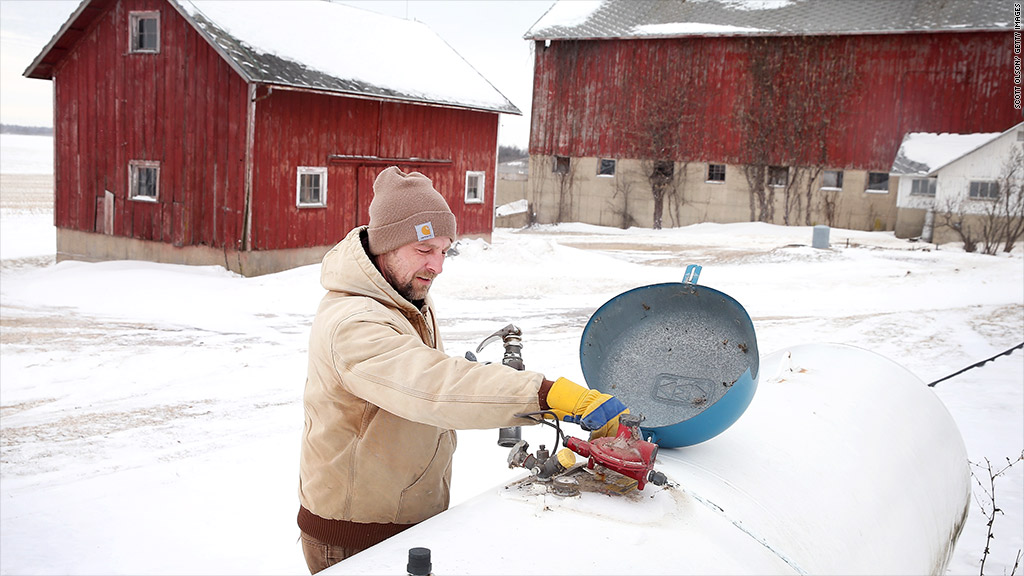 Iowa Gov. Terry Branstad called Monday for President Obama to address the propane shortage plaguing the Midwest amid freezing winter temperatures.
Branstad urged administration officials to ease safety regulations that restrict work hours for drivers transporting propane, and to reduce regulatory barriers to shipments.
Propane supplies in the Midwest and Northeast are low following the cold spell earlier this winter. Prices are around record highs, up more than 17% from a year ago, according to the U.S. Energy Information Administration.
"[L]eadership is needed to ensure that the necessary propane fuel is available for our fellow citizens to heat their homes, livestock producers to warm their animals, and businesses to fuel their operations," Branstad wrote.
Related: JetBlue starts to recover from latest storm
Ohio Governor John Kasich has already declared an energy emergency in his state to expedite propane shipments. Officials in 33 states from Minnesota to Maine have taken similar steps.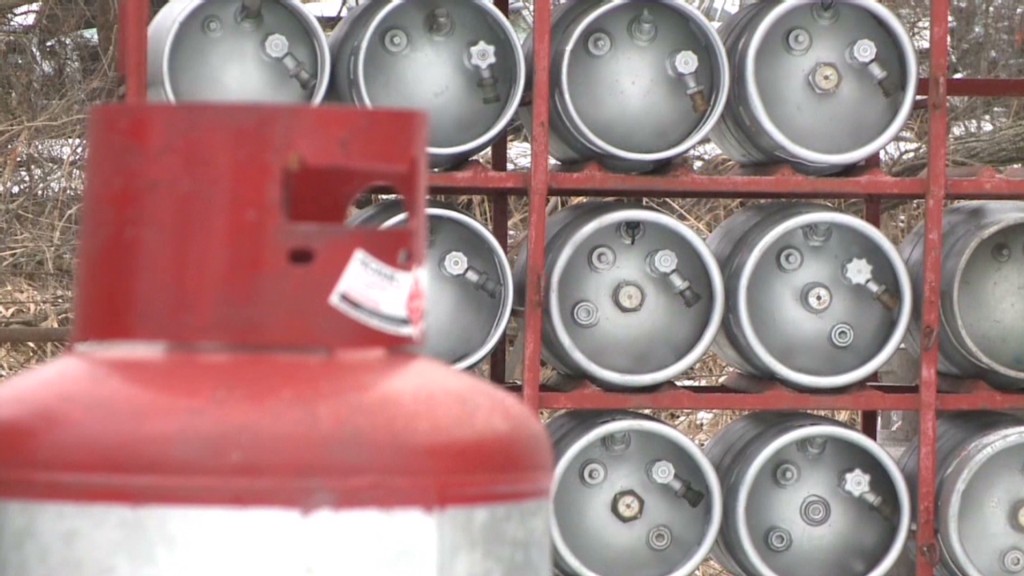 The emergency declarations mean shippers with valid commercial licenses can drive more hours and more consecutive days in order to deliver propane. Propane is used by more than 12 million households across the country, according industry statistics.
The White House did not immediately respond to a request for comment Monday.
Cold weather isn't the only culprit for the tight propane supplies and high prices.
The robust corn crop last fall meant producers needed to use more propane to fuel heaters to dry the crop. Increased propane exports are also crimping supplies.
CNN's Laurie Frankel and Caleb Silver and CNNMoney's James O'Toole contributed reporting.