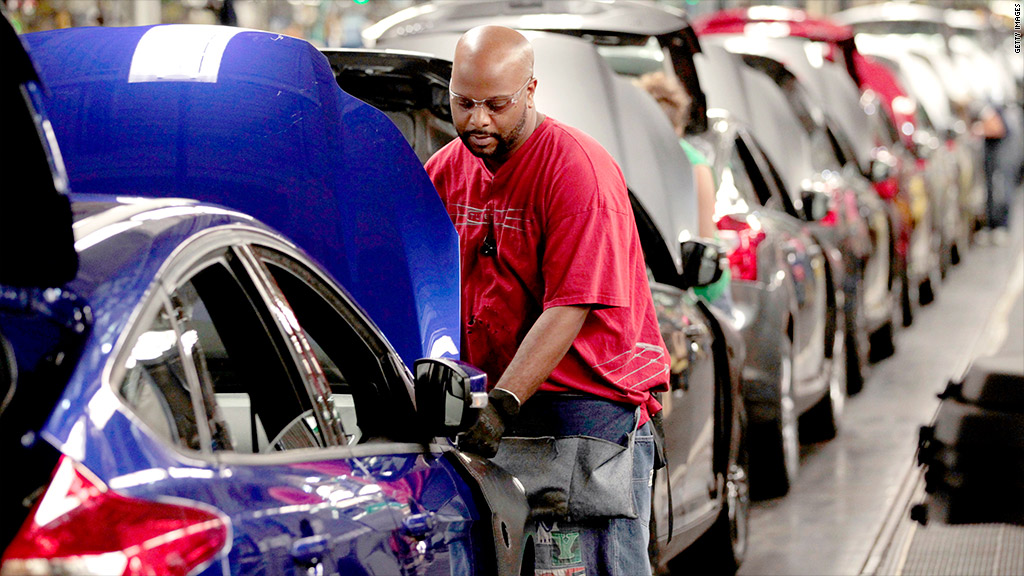 Union membership at private-sector businesses grew in 2013, according to a reading from the U.S. Labor Department.
But the gains in the private sector were partly offset by a decline in membership related to government jobs due to layoffs and budget cutting. Overall, the percentage of union membership in workplaces nationwide remained unchanged at 11.3%.
The 281,000 additional union members in the private sector was the biggest one-year gain in that reading in records going back 30 years. Most of the gain came in the manufacturing and construction sectors. There were also gains in membership in the health care, transportation and utilities sectors.
But Gary Chaison, professor of industrial relations at Clark University, said the gain was due more to a rebound in employment at unionized work places such as auto plants, construction sites and hospitals, rather than unions winning votes to represent previously nonunion workers.
"I can't think of any significant organizing victories," he said. "It may be interpreted a bottoming out of the decline, but it's certainly not a rebound in membership."
Only about 6.7% of private-sector workers are members of a union, up slightly from 2012. But the long-term trend is one of steady decline since the Labor Department started the annual report showing 16.8% union membership at businesses in 1983.
Related: Union vote fails at Amazon warehouse
By comparison, public-sector union membership slipped to 35.3%,, but the share of government workers who belong to unions has been relatively unchanged for 30 years. There were 118,000 fewer unionized workers in the public sector.
That is reason for concern for unions, especially since the number of public-sector union members has been climbing steadily with the growth of government employment. In fact, 2013 was the first time in five years that there were more union members working for businesses rather than for governments.
"Once the public sector was the engine of union growth. Now it's a part of the long-term decline," Chaison said.
Still the AFL-CIO said it was pleased by the numbers in the report.
"These numbers show that as unorganized workers have taken up the fight for their right to a voice on the job, union employers are hiring -- creating good jobs our economy desperately needs," said AFL-CIO President Richard Trumka.