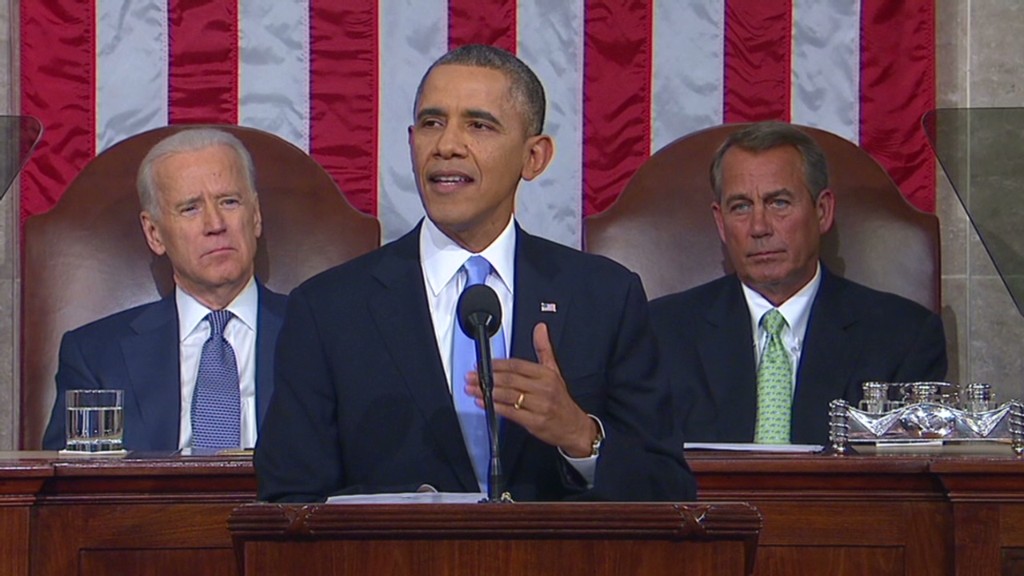 In his first State of the Union since a major provision of his signature health care reform act took effect, President Obama took time out to praise the achievements of Obamacare.
Obamacare got a bad rap after the disastrous launch of the federal and state exchanges in October. But enrollment has since improved, but not quite to the level that the president extolled.
Obama said Tuesday that more than 9 million people have signed up for insurance thanks to Obamacare.
Here's how it breaks down:
Some 2.1 million had signed up for private insurance through the state and federal exchanges as of Dec. 31. This figure was updated to 3 million last week. However, it includes both people who have paid their first month's premium and those who have not yet fully enrolled. Those who don't pay by their insurers' deadline will not be covered.
More than 3 million young adults under age 26 obtained insurance through their parents' policies. This provision was one of the earliest ones to take effect, starting in September 2010.
And another 3.9 million people learned they're eligible for Medicaid or the Children's Health Insurance Program (CHIP) in October and November.
But this final figure is pretty squishy since it includes people who already had Medicaid and were simply renewing. Administration officials could not give the percentage of renewals. Experts say renewals could be a sizable chunk of that figure.
Related story: Obama's soft sell on income inequality
Still, Obama took the opportunity to highlight how health reform was helping Americans, pointing to a newly covered single mom from Arizona whose emergency surgery earlier this month would have bankrupted her had she remained uninsured. Prior to Obamacare, she could not obtain insurance because of a pre-existing condition.
And he highlighted Kentucky Governor Steve Beshear, whom he called "a man possessed" with covering his state's families.
The president also wove his income inequality theme into his lauding of Obamacare.
"For decades, few things exposed hard-working families to economic hardship more than a broken health care system," he said. "That's what health insurance reform is all about -- the peace of mind that if misfortune strikes, you don't have to lose everything."