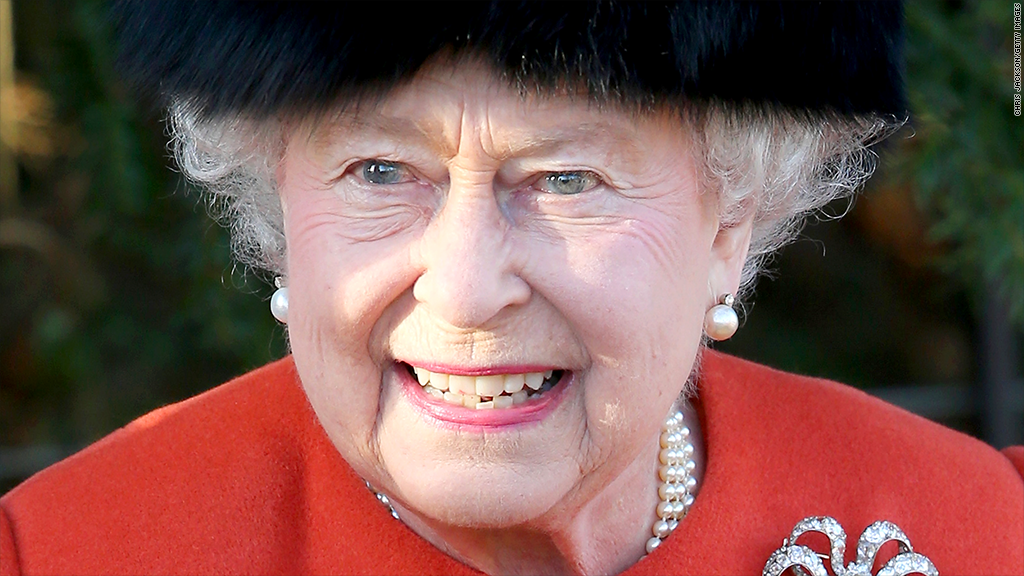 The Queen may have to get her next crown at the local second-hand store.
U.K. lawmakers issued a report Tuesday criticizing the management of the British monarch's finances, calling for the Royal Household to cut expenses and improve its budget management.
"The Queen has not been served well by the Household and by the Treasury, which is responsible for effective scrutiny of the Household's financial planning and management," House of Commons MP Margaret Hodge said.
The rebuke comes as average Britons contend with harsh austerity measures aimed at shrinking the country's debt.
The British government announced a new round of spending cuts earlier this month, with the goal of slashing spending by about $100 billion over the next four years. Around half of the cuts will hit welfare programs, putting more strain on some of the country's most vulnerable residents.
Related: JPMorgan's Dimon gets pay hike despite legal woes
Tuesday's report noted that the Royal Household spent over $55 million in the 2012-13 budget period, exceeding its funding allocation by $3.8 million and forcing it to dip into reserves.
The lawmakers called on the palace to find cost efficiencies and do a better job of maintaining its historic properties.
"Back in March 2012, 39% of the Royal estate was assessed as below what the Household deemed to be an acceptable condition," Hodge said. "Now it is likely to be worse, with some properties in a dangerous or deteriorating condition."