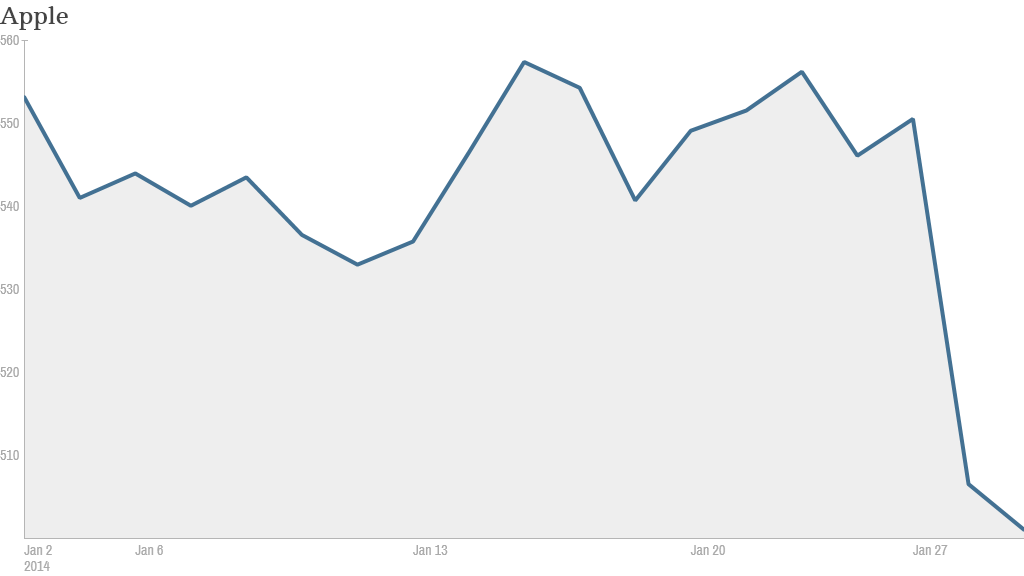 Billionaire investor Carl Icahn keeps boosting his stake in Apple, but average investors may be starting to give up on the iPhone and iPad maker.
In the two days leading up to Apple's earnings report Monday, selling in Apple (AAPL) spiked among investors with accounts on SigFig, a financial advisory start-up that tracks over $100 billion in assets among its users. The dollar amount of Apple shares sold on those two days was nearly two-thirds higher than the amount of money that went into the stock. (SigFig is a partner in CNNMoney's Portfolio tracking feature.)
It looks like those investors were on to something. While transaction data from SigFig for this week is not yet available, it's clear that the selling has continued.
Apple shares tumbled 8% Tuesday after the company said that iPhone sales in its most recent quarter fell short of Wall Street's expectations. Though Apple sold a record 51 million iPhones during the last three months of 2013, analysts were looking for sales closer to 57 million.
Apple's stock's slide steepened Wednesday, with shares briefly slipping below $500 a piece for the first time since October. That puts Apple shares down more than 10% in 2014 and makes it the fifth-worst performing stock in CNNMoney's Tech 30 index this year.
The recent pullback is a troubling sign because many individual investors have been betting on an Apple comeback. In fact, SigFig said that 50% more of its users have bought Apple for their portfolios so far this year than sold it. So the tide may be beginning to shift.
Related: Icahn buys more Apple stock amid big selloff
Once a darling on Wall Street, Apple's stock has lost considerable luster over the last year and a half as investors worry about the fact that Apple hasn't released a groundbreaking product in a while. The company is also facing increased competition from rivals like Samsung, which sell smartphones and tablets running on Google's (GOOG) Android operating system.
Despite the disappointing iPhone sales last quarter, Wall Street analysts mostly remain optimistic. More than 70% have a 'buy" rating on the stock, with an average price target just below $600 per share.
While UBS analyst Steven Milunovich lowered his target on Apple to $625 from $650 on Tuesday, he encouraged clients to "have a little faith" in Apple and CEO Tim Cook.
"Cook said Apple has plenty of disruptive ideas but needs to concentrate resources on the best opportunities," wrote Milunovich in a note to clients. "This approach has worked historically and fits with our belief in focus—we are willing to give Apple the benefit of the doubt."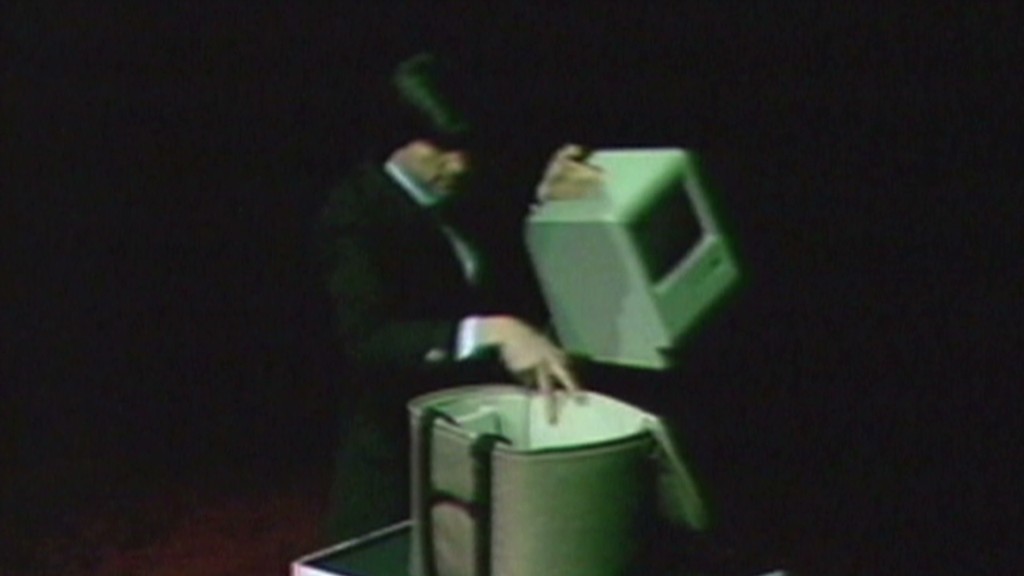 Icahn seems to agree. The activist investor announced he bought another $500 million worth of Apple shares Wednesday, bringing his total Apple holdings to roughly $4.1 billion.
Other hedge fund managers also remain fans of the company. Apple was the most widely held stock among the top hedge funds at the end of the third quarter of 2013, the most recent data available research firm FactSet.