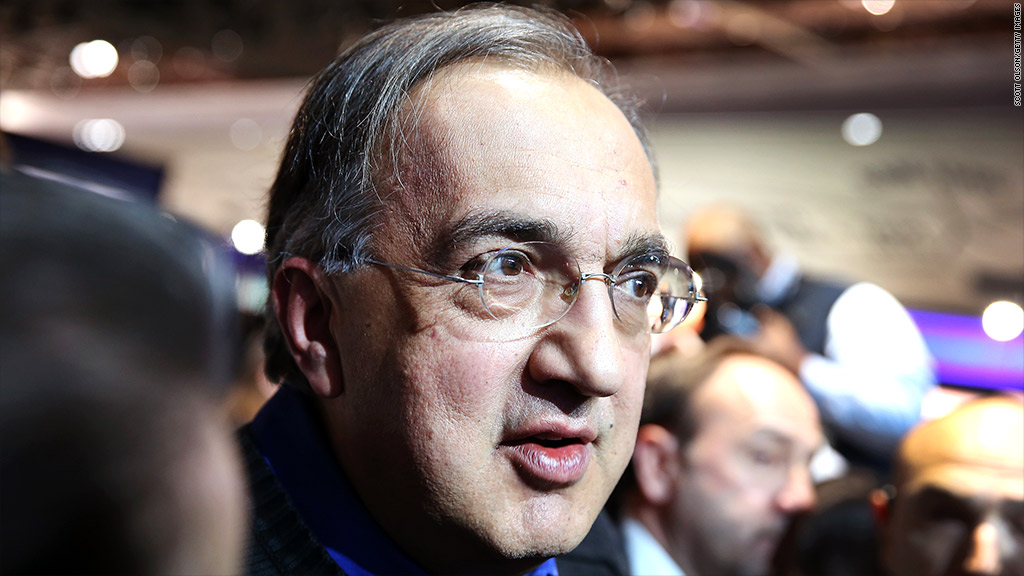 The reorganized Fiat and Chrysler Group got a new name - Fiat Chrysler Automobiles - and a new legal home on neutral territory in the Netherlands, the company announced Wednesday.
The company will not actually have offices based in the Netherlands, the same way many U.S. corporations are incorporated in Delaware without actually having any operations there. Instead Chrysler will continue to operate out of its current home in the Detroit suburb of Auburn Hills, Mich., while Fiat will remain in its current Milan headquarters. Shares of the company will trade on both the New York Stock Exchange and in Milan. And for purposes of taxation, the company will be based in the U.K., not any of the three countries it now calls home.
The company also unveiled a new logo with the initials FCA. "Use of an acronym helps create a transition from the past, without severing the roots," said the company.
Sergio Marchionne, who has served as CEO of both Fiat and Chrysler since Fiat bought a controlling stake in Chrysler out of bankruptcy court in 2009, said the new corporate home will help the company's access to global financial markets.
"Today we can say that we have succeeded in creating solid foundations for a global automaker with a mix of experience and know-how on a level with the best of our competitors," he said. "An international governance structure and listings will complete this vision."
Related: Sergio Marchionne staying put for at least 3 years
The merger of the two companies became final earlier this month, when Fiat reached an agreement to buy the remaining shares of Chrysler from a union-controlled trust fund. But it will take some time before Fiat Chrysler shares trade in New York again. All the company would say is that they will trade some time before the end of the year.
The costs associated with closing the merger forced Fiat Chrysler to suspend its dividend. That and disappointing earnings and guidance caused shares of Fiat Group to fall more than 5% in Milan trading on Wednesday.
Related: European car sales in six-year slump
In addition to the two mass-market brands, Chrysler and Fiat, the company also makes high-price performance vehicles under the Maserati, Ferrari and Alfa Romeo brands.
Chrysler accounted for about 55% of the combined company's 4.4 million vehicle sales in 2013. It accounted for all of the companies' profits last year, as ongoing losses in Europe wiped out earnings outside North America.