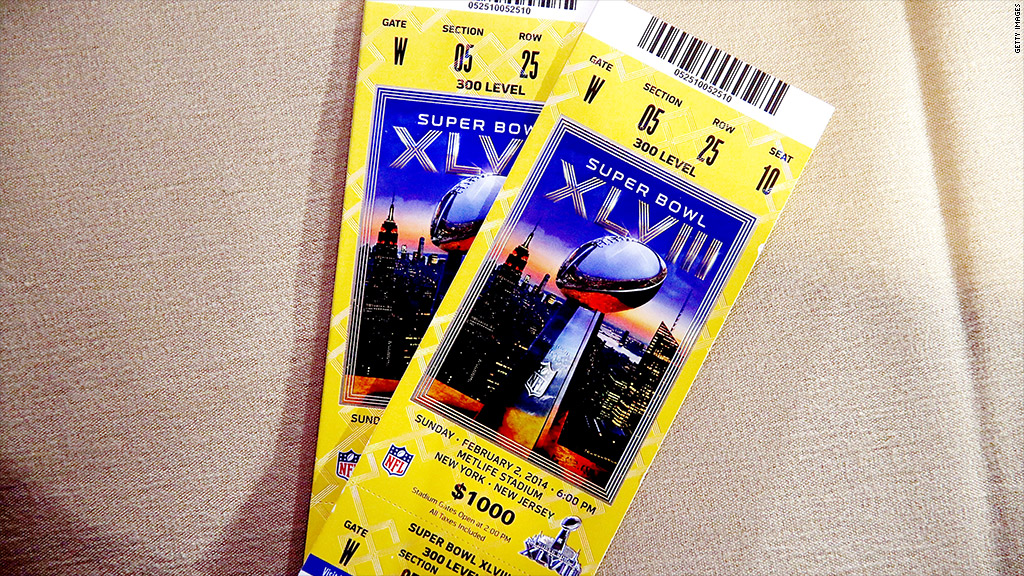 Forecasts of warmer weather in the Northeast on Super Bowl Sunday helped to re-ignite resale prices for tickets to the big game between the Seattle Seahawks and the Denver Broncos.
Worries about the league's first outdoor Super Bowl in a cold-weather climate had cooled off demand for tickets, driving prices lower than they'd been for the last three championship games.
With temperatures predicted to be in the 40s at kickoff, average resale prices have jumped ahead of a year ago. Fans can now expect to shell out an average of $3,552 according to SeatGeek, a search engine that tracks online sales.
That's up from an average of $2,060 on Friday, according to SeatGeek. Ticket sellers typically cut prices as kickoff approaches to move remaining tickets.
Related: A sneak peak at Super Bowl ads
Will Flaherty of SeatGeek said typically the resale price of tickets is firmest in the period starting two weeks ahead of the big game. That's when the matchup is decided and when die-hard fans of the two teams scramble to find tickets and a place to stay.
But this year the average resale price initially plunged by 40%, which many attributed to a snow storm and the frigid temperatures. After hitting a low point this past Sunday, the ticket prices posted an unusual rally, rebounding 13% early this past week.
Related: Super Bowl creating traffic jam for private jets
Another factor is a surprising surge of demand from local fans. The strongest demand for tickets typically comes from the two team's home markets.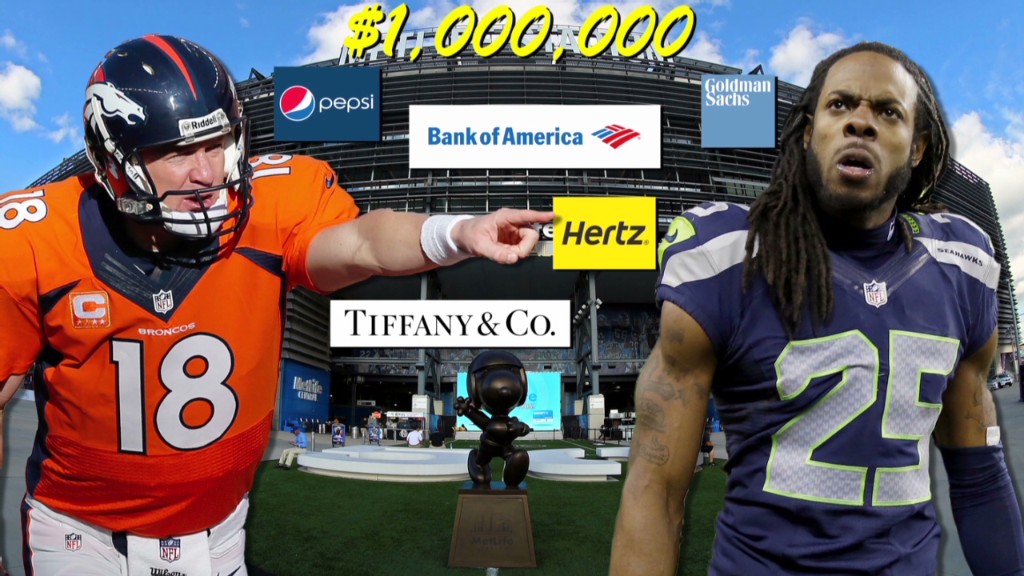 StubHub, a unit of eBay (EBAY) that is one of the largest ticket resale markets, estimated that 25% of purchases are being made by fans in New York and New Jersey, compared to 17% from Washington State and 11% from Colorado. Flaherty said rich fans in the New York area are helping to support prices. New Orleans and Indianapolis, the last two cities to host the game, are relatively small markets with far less disposable income.
"You couldn't fit all the millionaires in New York City into the stadium," said Flaherty.
The highest price paid for a Super Bowl ticket so far this year is $359,720, according to StubHub.
-- CNN's Amanda Hobor contributed to this report