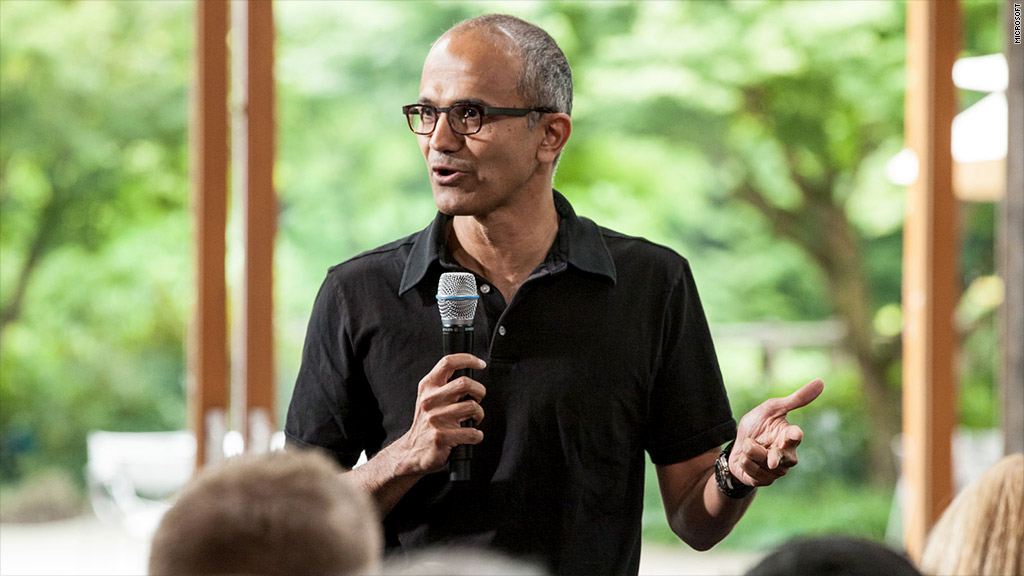 Microsoft's presumptive new CEO is Satya Nadella, a conservative choice for a company that many believe needs serious shaking up.
According to several news reports, Nadella will likely be named Microsoft's new CEO in the coming weeks. CNN could not independently confirm that, and Microsoft (MSFT) declined to comment on the speculation.
As Microsoft's cloud and enterprise group chief, Nadella oversees the company's server software and back-end technology for corporate customers. He also is in charge of several consumer cloud products, including Office 365, the Bing search engine, Xbox Live and Skype.
This is one of Microsoft's best-performing business units: Cloud services sales more than doubled last quarter and corporate software licenses outpaced the rest of the industry. As Microsoft Windows revenue dries up amid a PC sales swoon, Nadella's group has been instrumental in driving Microsoft's growth.
In many ways, Nadella is an obvious choice for CEO. He is personable and often funny in public interviews. He isn't intimidating in the way that current CEO Steve Ballmer and former CEO Bill Gates (who is still chairman) often were. He doesn't have Ballmer's notorious bombast either. He stays on message.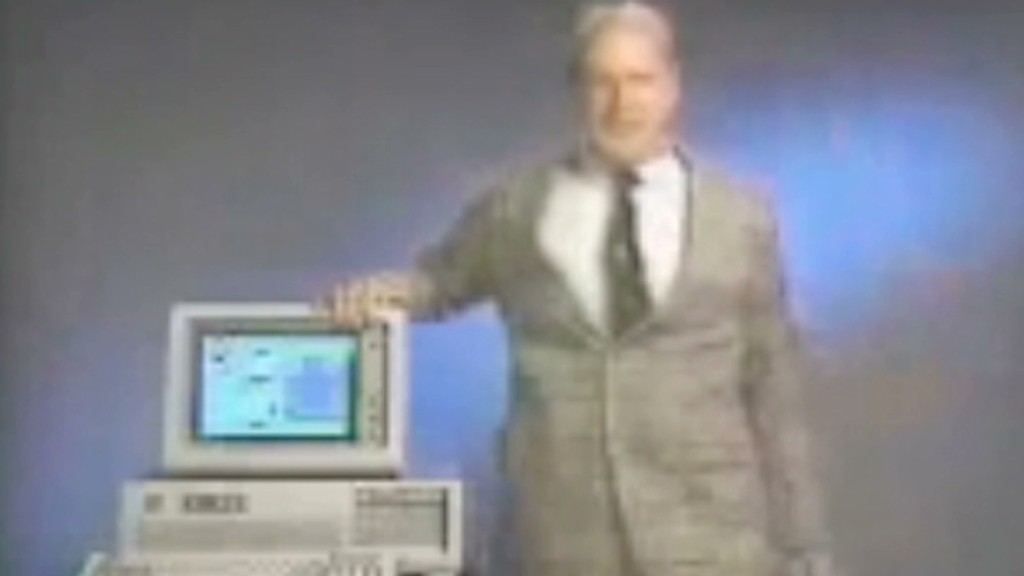 Nadella also oversees a division where Microsoft believes its bread will be buttered in the coming years. Corporate revenue already makes up two-thirds of Microsoft's overall sales.
But Nadella may not shake things up too much at Microsoft. He is not a corporate visionary in the way that Ford (F) CEO Alan Mulally is. Mulally was widely believed to be a top candidate for the Microsoft job but has repeatedly said he's staying at Ford.
Related: Microsoft about to take Windows XP off life support
Nadella isn't bringing fresh perspective or any outside influence. Instead, Nadella is a 22-year veteran of Microsoft who has been overseeing the less-sexy corporate software and services side of the company since 1992.
Before starting his current role, he also headed Microsoft's server and tools business, its corporate division and research and development for Microsoft's online services unit. Prior to joining Microsoft, Nadella worked at Sun Microsystems, which is now owned by Oracle (ORCL).
Microsoft's most apparent weaknesses, however, are in its consumer business. Windows 8 has sold poorly in part because Microsoft radically redesigned the familiar operating system to move beyond the walls of the PC. It was a bold and necessary move, but Microsoft threw consumers in the deep end without guiding them along
Related: Microsoft would be better off it hired Adobe's CEO
The company, meanwhile, is watching Apple (AAPL) and Google (GOOG) pass it by in the fast-growing mobile business. Some consumers are replacing their PCs with tablets like the iPad, a device that doesn't run Windows. Microsoft Surface and Windows Phone have garnered some critical acclaim, but their sales have been paltry compared to iOS and Android devices.
Microsoft is making a big bet on its own hardware though with the pending purchase of the mobile device business of Nokia (NOK).
But given Nadella's background, it seems unlikely that he will radically change Microsoft's consumer strategy. And if Microsoft doesn't gain ground against Google and Apple, Microsoft's biggest competitors will quickly become cloud giants Amazon (AMZN), IBM (IBM) and Oracle.
If that's the case, then Nadella might just be the best guy for the job.