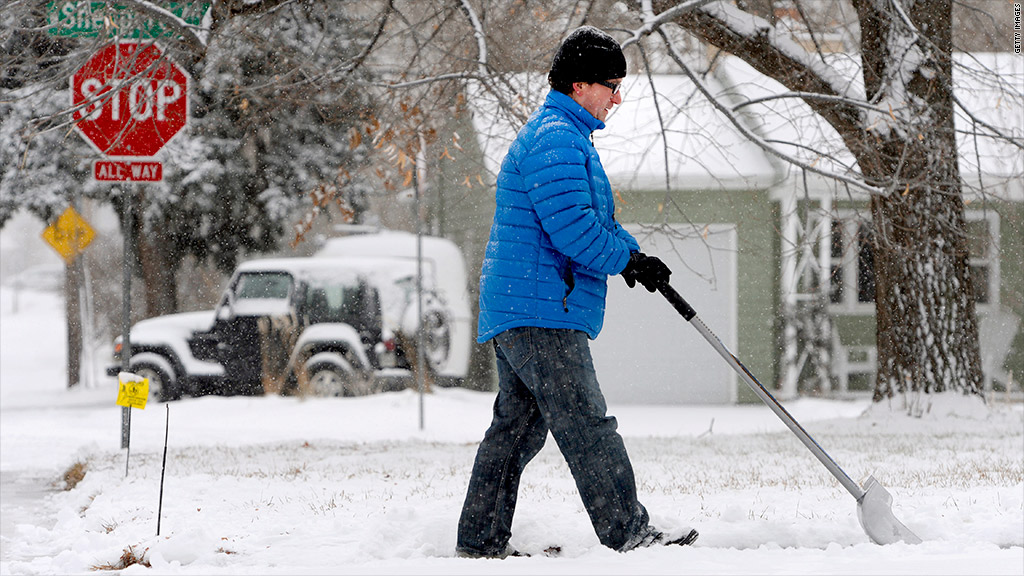 Millions of Americans could be in for a surprise when they get their next heating bill.
Some of the nation's largest utilities say energy bills will be significantly higher in February following a string of big snow storms that blanketed the Northeast and Midwest last month.
Con Edison (ED), which supplies gas and electricity to 3 million people living in New York City and surrounding areas, expects February heating bills for the typical household to increase more than 16% from last year.
And it's not just heating bills that are going up.
Con Ed said the recent price surge in natural gas, which is used to generate power, will lead to a 22% spike in electricity bills this month.
In Michigan, DTE Energy (DTE) said gas bills will be up 13% for the November through January period for its roughly 1.2 million natural gas customers. Nicor Gas in Illinois said its customers should expect to see a 30% rise in their heating bills.
The jump in heating bills is entirely due to increased demand, according to the utilities. The companies say their rates haven't changed, but customers have been running their heaters more than usual because of the brutal weather.
Related: States on alert as bitter cold feeds propane shortage
Last month, extreme cold, strong winds and snow pummeled communities from New York to Massachusetts to Maine. Chicago was hit with 33.7 inches of snow in January, making it the "third-snowiest" on record for the Windy City, said CNN meteorologist Dave Hennen.
Demand for natural gas hit an all-time high during the first week of January, when a Polar Vortex brought record low temperatures to a large swath of the United States, according to according to research from Bentek Energy.
While prices for natural gas have surged to record highs in the wholesale market, most utilities buy their winter supply when prices are lower during the summer, said Katie Teller, an analyst at the Department of Energy.
What's more, natural gas prices are subject to a variety of state and federal regulations.
"Con Edison does not control the price of natural gas or electricity and makes no profit on either commodity," the company said.
Still, it's shaping up to be one of the coldest winters in recent memory and demand for heat is unlikely to fall any time soon.
With a pair of storms already this week, forecasters are looking ahead to a third round of nasty winter weather for the weekend.