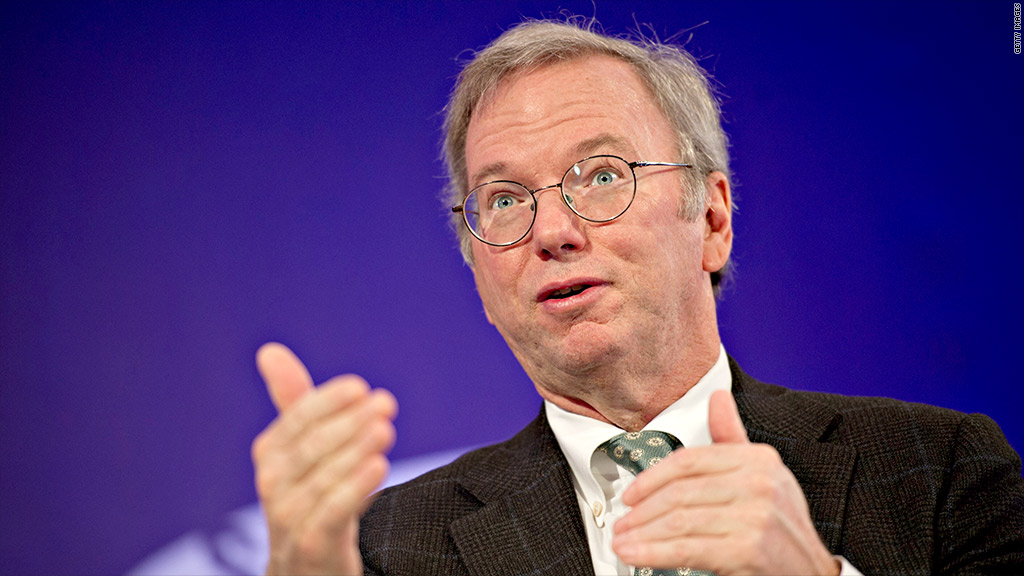 Google revealed Tuesday that its former CEO, Eric Schmidt, will receive $106 million in bonuses based on the search giant's 2013 performance.
Google (GOOG) reported last week that its sales hit $16.9 billion in the fourth quarter of 2013 alone, up 17% versus a year prior.
Schmidt served as Google's CEO from 2001 to 2011, and is now executive chairman.
Schmidt is set to receive $100 million in restricted stock that will vest over four years beginning in 2015, and as well as a $6 million cash bonus. It's safe to say he doesn't really need the money -- Forbes pegged his net worth at $8.3 billion as of September.
Related: With Motorola gone, Google can focus on fixing Android
He also received a $100 million bonus when he stepped down from the CEO job three years ago.
Schmidt remains a face of the company, speaking out strongly last year against revelations of NSA snooping and making high-profile trips to North Korea and Myanmar.