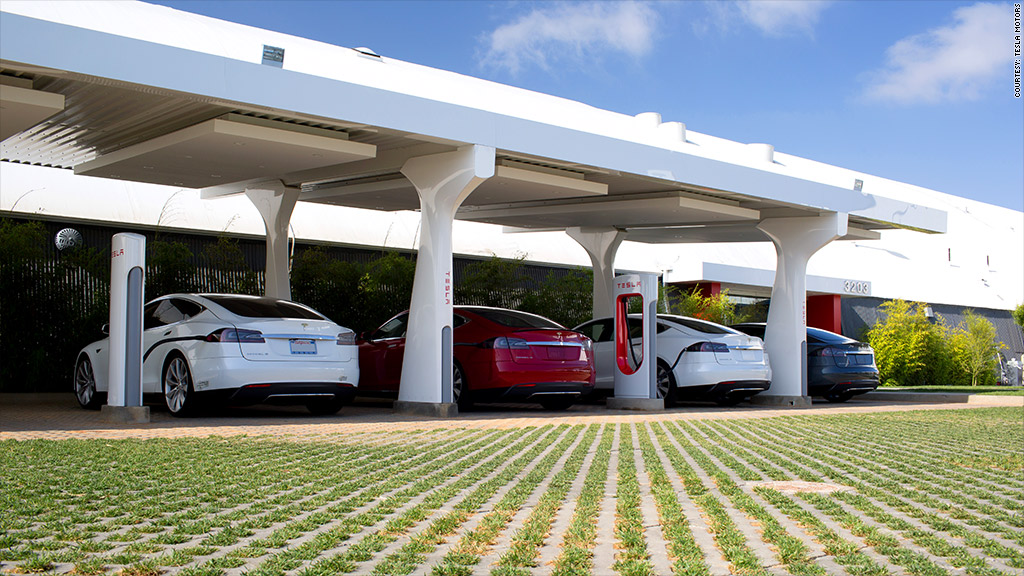 If you see Tesla Motors' CEO Elon Musk smiling Wednesday, he might be thinking, "You like me, you really like me!"
That's because Tesla (TSLA) has made a big leap in Consumer Reports' latest brand perception survey.
The electric carmaker is now the fifth best-perceived brand among American car owners, jumping from 11th last year.
More traditional -- and well known -- automakers continue to top the list. Toyota (TM) remains number one in perception, ranking ahead of Ford (F), Honda (HMC) and General Motors (GM)' Chevrolet.
Related: Tesla's 800-mile cross-country detour
The survey, which was conducted among 1,700 randomly selected car owners, didn't simply ask which car brands people liked best. Instead, they were asked to rank seven aspects of a car buying decision: design and style, performance, quality, safety, technology and innovation, value and, finally, fuel economy. Then they were asked to name which brand was a leader for each of those aspects. The results were then used to calculate the overall favorite brand.
Toyota was rated especially high in "fuel economy" and "value."
As Consumer Reports points out, perception -- which is influenced by word-of-mouth, marketing and media reports -- often takes a long time to change to reflect reality. A company could be making good cars and trucks today but, if it's been making bad or boring products for years, the perception of the brand may take a long time to improve.
Related: When will you be able to afford a Tesla?
News headlines can affect perceptions quickly, however. Consumer Reports attributes Tesla's rise to positive reviews and news reports about awards the Tesla Model S has won. Apparently, recent reports of some post-crash fires and a charger recall haven't dented the brand's public image much.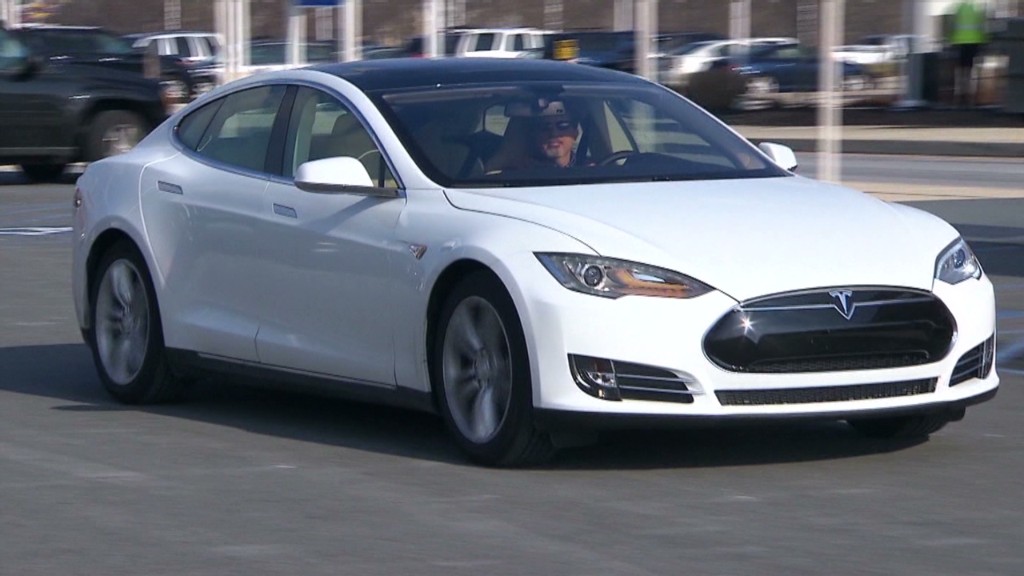 Tesla earned points for performance, styling and technology, gaining 41 points over last year.
Toyota's score rose five points from last year while Ford's rose four. Chevrolet's score went up 13 points while Honda's perception score went down 16 points, resulting in those two brands nearly tying each other.