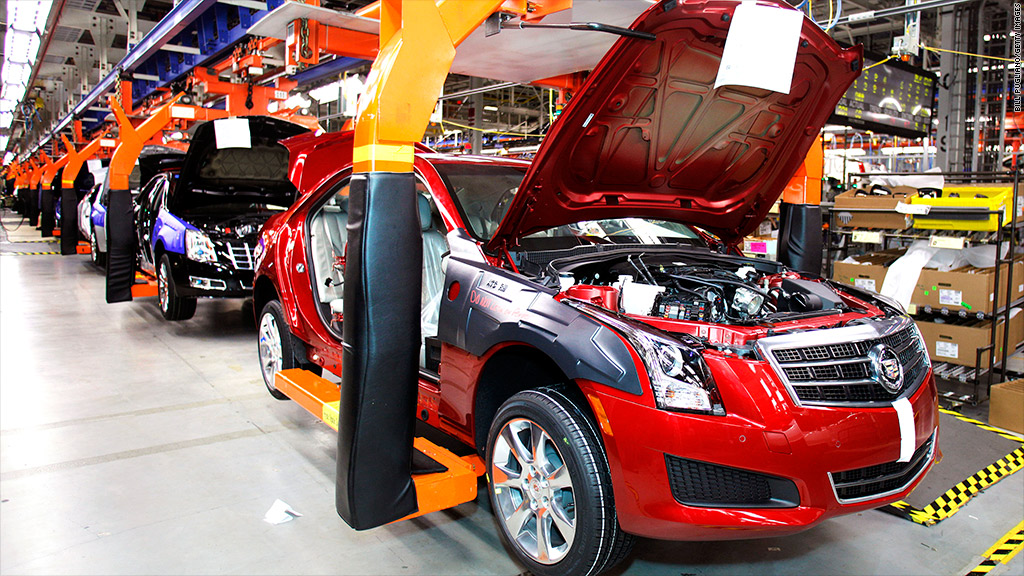 For General Motors, the end of last year was good in the United States, good in China but bad just about everywhere else.
And the company said it will have to spend about $1 billion in 2014 to try to fix the problems it's facing around the globe.
The company reported net income attributed to shareholders of $1 billion, down 13% from a year earlier and far worse than the forecast of analysts surveyed by Thomson Reuters.
The company's operating income in North America shot up 66%, and the number of vehicles sold in China rose 13% to cap a record sales year in what is now the largest market for GM. But the company again lost money in Europe, and saw profits fall sharply in its other regional units covering South America, India and the Middle East.
Shares of GM (GM) fell in early trading, then ended the day flat.
Related: Cool cars from the Detroit auto show
Revenue was roughly in line with forecasts, up 3% for the year, as the number of vehicles sold worldwide rose 5%. GM was able to hang onto the No. 2 spot for passenger vehicles sold in 2013, staying just ahead of fast-growing Volkswagen but lagging just behind No. 1 Toyota Motor (TM) in the global sales race.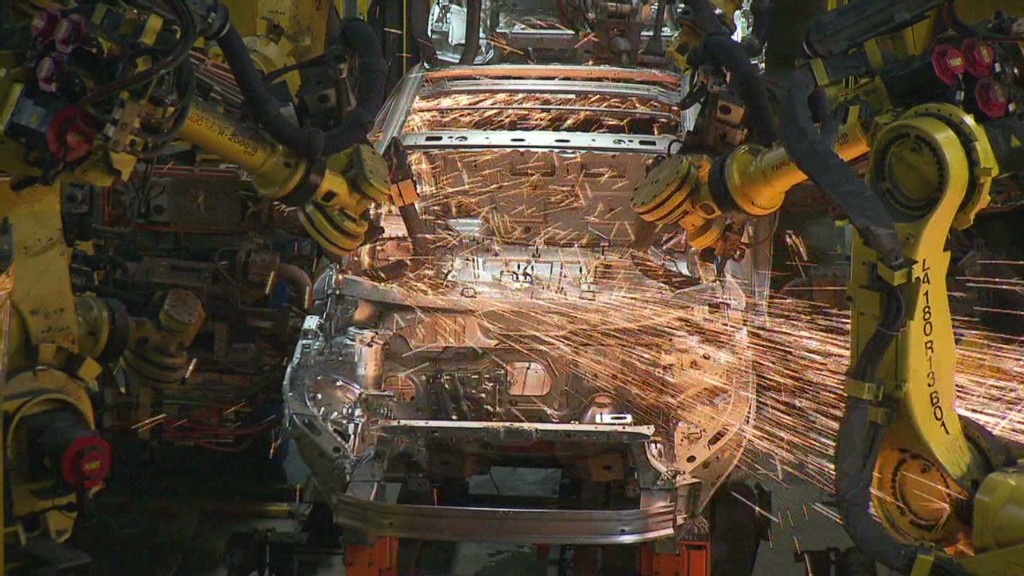 GM said its full year earnings outlook remains unchanged despite the problems it is addressing around the world. The company it said it is taking advantage of strength in North America and China to deal with difficulties elsewhere.
Related: GM to pay first dividend since 2008
While investors may have been disappointed with results, they were good news for about 48,500 U.S. factory workers, who the company said Thursday will receive profit sharing checks of about $7,500 each, up 11% from last year.
Employees at Ford Motor (F) received profit sharing checks for $8,800, while U.S. workers at Fiat Chrysler Automobiles got about $2,500. That made it a record year for profit sharing payments for U.S. autoworkers, topping a record set in 1999.
Related: 14 auto predictions for 2014
The three U.S. automakers agreed to more generous profit sharing in the most recent labor agreement; in return, veteran workers did not receive an increase in their hourly pay rate. The automakers all also agreed to hire more workers. GM reported that U.S. hourly employment rose by about 1,000 to 51,000, while U.S. salaried staff, including engineers, rose by 20% to 36,000. But the company cut staff outside of North America during the course of the year.