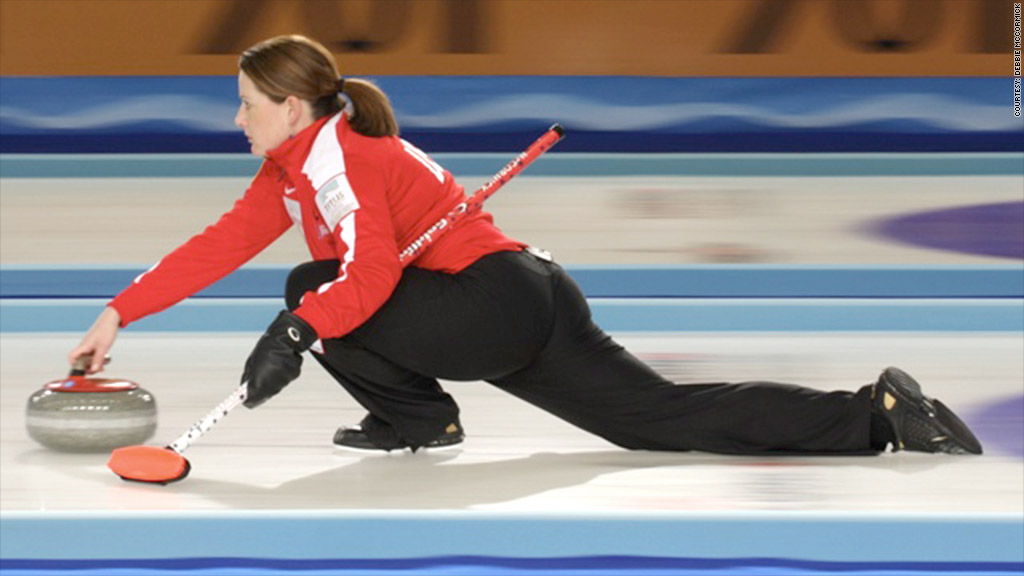 For nearly 10 years, U.S. Olympic curler Debbie McCormick paid her bills by working part time at a Home Depot in Rio, Wisc.
She was let go in 2010 when the home improvement company ended an Olympic work program -- and she needed a job fast.
There was one problem: She would have to take numerous days off, including the entire month of February, in order to compete in her fourth Olympic games in Sochi, Russia.
Rather than get another part-time job, McCormick decided to start her own business. She now runs Goldline Mobile Pro Shop and travels to curling tournaments selling equipment made by Mississauga, Ontario-based Goldline Curling.
"I needed at least eight weeks off, and that's really hard for an employer to understand," she says. "So starting my own job made the most sense."
Related: Olympic sponsorship: Is it worth it?
There's no data on just how many athletes run their own businesses, but there's likely a healthy contingent at this year's Winter Games, says Joel Maxcy, a sports economist with Temple University.
Athletes have to pay for equipment, training, physiotherapy, club fees and travel -- not to mention day-to-day living expenses -- and in less mainstream sports like curling, corporate sponsorships and Olympic funding don't cover all the costs, he said. McCormick estimates she pays 40% of her curling costs a year.
In many ways, Olympic athletes make ideal entrepreneurs.
"We're able to put our head down and grind through the tough times to get a goal," says Jesse Lumsden, a Calgary-based bobsledder, who's competing in his second Winter Games this year.
Two months ago, Lumsden started making and selling bracelets made out of outdoor survival rope. The red and white bracelets, which he sells for $15, unravel into 10 feet of rope that can be used for a variety of things.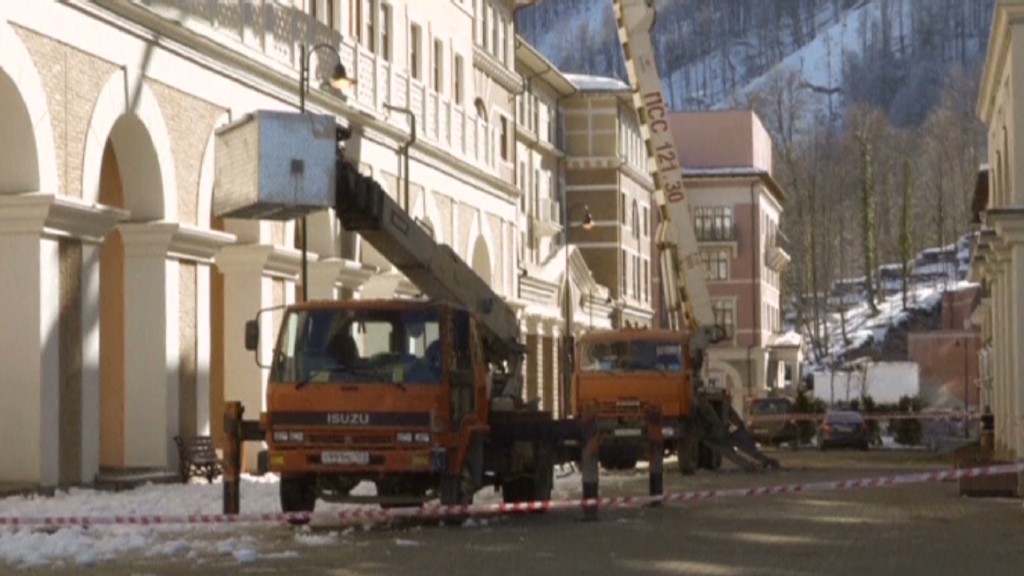 He was making them by hand, but after selling about 150 in 48 hours, he outsourced the production to another Canadian company. He's now sold more than 2,000 bracelets.
Most of his trip to Sochi was already covered through sponsorships and donations, but this business venture should reduce the stress of finding funds going forward, he said.
Naturally, there are some problems with being an entrepreneur and an Olympian. Mainly, it's impossible to fully commit to the business. For the next several weeks, Lumsden's mother will be running his young company, while McCormick won't be bringing in any money while she's in Sochi.
"All I can do is put a message on my phone to say I'll be gone," she says. "When I compete, I have to be 100% focused."
Related: 6 Olympic budget blowouts
Still, athletes who run their own companies know they're setting themselves up for a post-Olympic career.
Aleks Ochocki, a 23-year-old fencer who's gunning for the 2016 games in Rio, opened a fencing club in Clark, N.J., three weeks ago, where he trains up-and-coming athletes.
The club, which he started in part to pay for competition costs, could bring in at least $500,000 in annual revenue once it gets off the ground, he says.
He also sees business ownership as something he can do long term.
"When I retire, I still want to coach," he said. "When that time comes, I'll allocate more time to the club and hopefully make more money."
Related: Olympic medalists are shortchanged
If Ochocki, Lumsden and McCormick keep their businesses going, they'll join a growing list of ex-Olympians who are now successful entrepreneurs.
Josh Davis was a three time gold medalist at the 1996 Summer Games. He later founded USA Swim Clinics, which provides swim camps and workshops across America. Skier Michelle Roark started Phi-nomenal, a perfume company, after the 2006 Winter Games; and skier Shannon Bahrke launched Silver Bean Coffee Company in 2008, two years before winning a bronze medal in Vancouver.
Now that McCormick has a taste of entrepreneurship, she has no plans to give it up.
"I'm going to keep doing this," she says. "It fits me, it fits my lifestyle, I enjoy people and I love curling. Besides competing, there's nothing else I'd rather be doing."