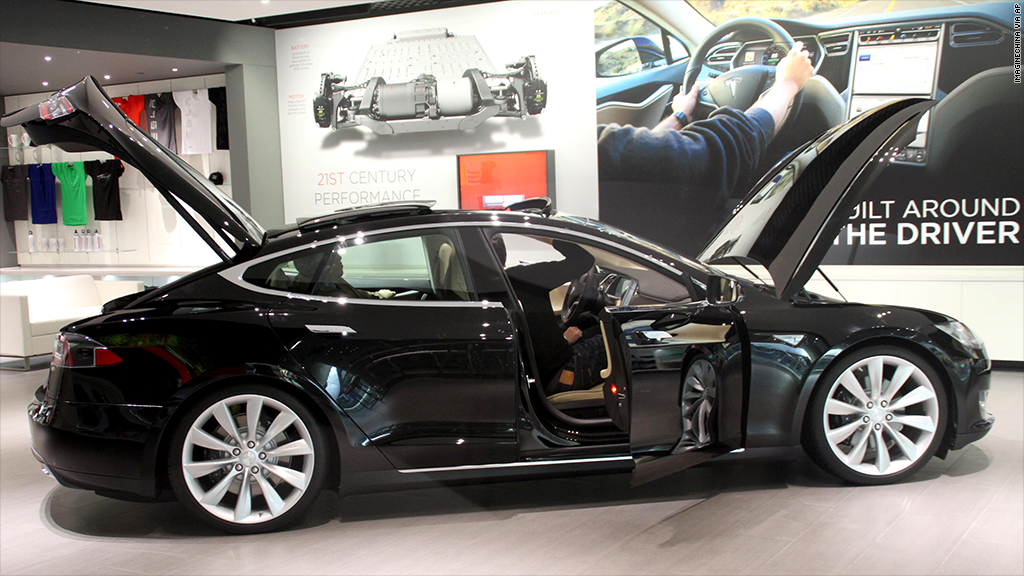 Shares of Tesla Motors shot up to a record high Monday after China's finance ministry announced higher than expected subsidies for electric cars bought there.
Shares of Tesla (TSLA) shot up as high as $196, before easing off those highs later in the day. That topped the previous record set Sept. 30 Shares of Chinese electric carmaker BYD (BYDDF), in which Warren Buffett's Berkshire Hathaway (BRKA) has taken a stake, were also higher in trading in China and the United States.
Tesla's stock had fallen off its previous high by as much as 40% in late November, following reports of some Tesla Model S' having fires when involved in accidents.
No one was hurt in those accidents. Tesla CEO Elon Musk has argued that fires are far less common in Teslas than in the traditional gasoline powered cars.
Shares have been climbing steadily since late November, helped by a company announcement a month ago that 2013 Model S sales were greater than forecasts.
China paid electric car buyers a subsidy of between 35,000 yuan to 60,000 yuan per vehicle in 2013, according to Xinhua, China's news agency. That comes to about $5,780 to about $9,900.
Xinhua reports that the Finance Ministry announced Saturday that those subsidies would be trimmed only 5% in 2014 and 10% in 2015, only half the reduction in subsidy that had previously been announced.
Related: Where rich Chinese want to live
Tesla is just starting to sell vehicles in China, which has become the largest market in the world for car sales.
Tesla is due to report fourth quarter results Feb. 19.
Beyond results, investors will be looking for updates about the upcoming Model X crossover SUV, as well as a time-table for a more modestly-priced mass market car.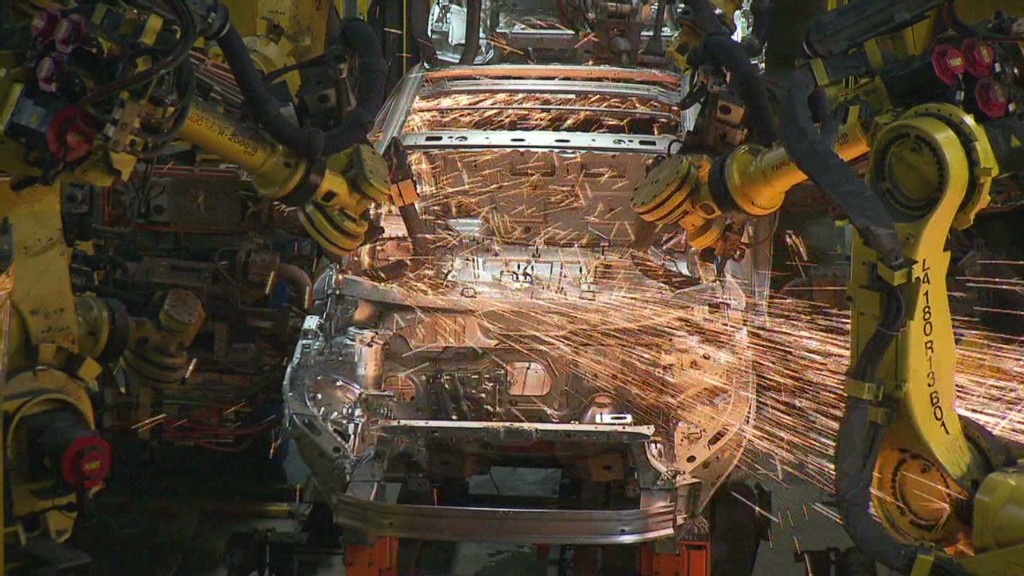 Musk told Tesla Model S owners last week that the Model X will have "falcon wing" double hinged doors. He said the Model S will also start offering an all-wheel drive option in 2015, according to a video posted on Green Car Reports Monday.