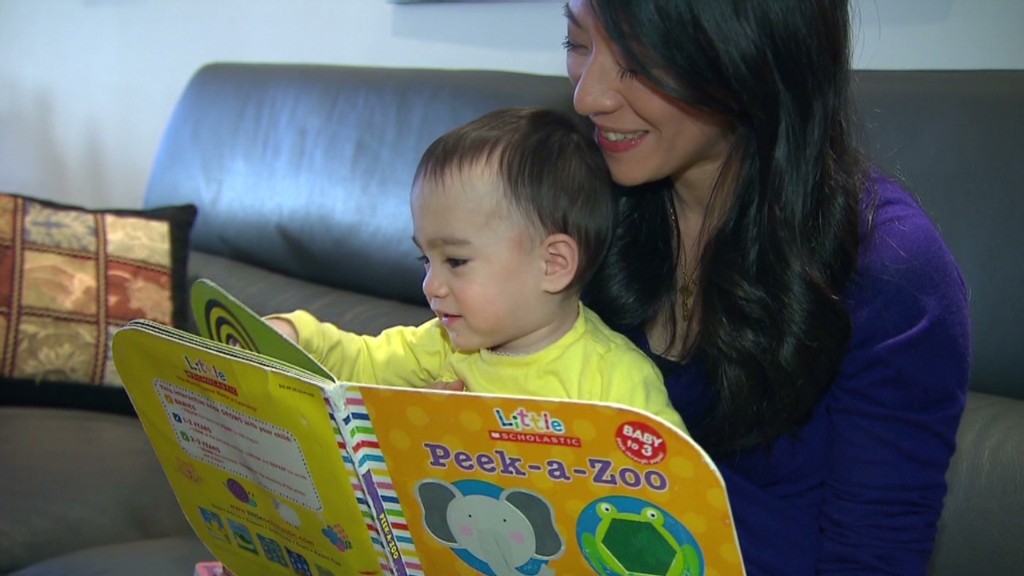 The mother of one of the "distressed babies" publicly called out by AOL's Tim Armstrong last week criticized the CEO's comments as a violation of her family's privacy.
Deanna Fei said on CNN's Erin Burnett OutFront Monday that it was an "injustice" for Armstrong to single out the cost of health care for any individual undergoing a medical crisis.
Armstrong landed himself in a media firestorm last week when he mentioned two employees' "distressed babies" and the associated health care costs of "a million dollars each."
Armstrong did not name these employees but Fei came forward to tell her story in an op-ed published by Slate on Sunday.
Fei and her husband, Peter Goodman, an AOL (AOL) employee, have health coverage through the company. Their daughter was born prematurely in 2012 and received treatment in a neonatal intensive care unit.
"I felt the need to speak up and defend my family," Fei said.
Related: AOL reverses 401(k) cuts, CEO apologizes
Armstrong referenced the two babies while explaining why he decided to reduce 401(k) benefits for some employees.
During a call with AOL employees, he cited increased health care costs for the change and later told CNN that Obamacare was partly to blame.
On Saturday, Armstrong apologized for singling out specific employees' health care costs and said the company would not change the 401(k) plan.
Related: Add Tim Armstrong's distressed babies to the pile of gaffes
Fei said she believes Armstrong's apology was genuine. AOL is a company that strives to take care of its employees, she added calling their benefits "generous."
And while she thinks a discussion about the cost of health care for a premature baby is an important one, she said future conversations should be approached with more sensitivity.
"It was not the time or place to have the conversation," Fei said.
Armstrong also announced last week that 2013 was the most successful year for the company in the past decade, bringing in $2.3 billion in revenue.