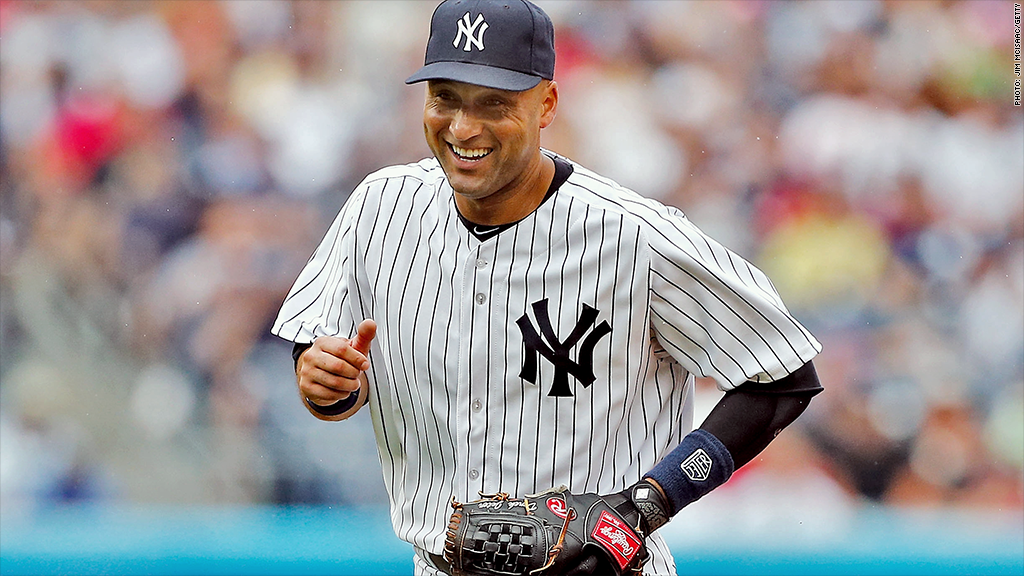 Derek Jeter will still be baseball's top endorsement superstar, even when he hangs up his spikes later this year.
Jeter announced on Facebook Wednesday that he will retire after this season. The New York Yankee shortstop and team captain gets between $8 million and $9 million a year in endorsements according to various estimates. There's a big gap between Jeter and the $3 million paid to Albert Pujols, who is No. 2 among baseball players in terms of endorsements. And most experts say that Jeter probably won't see his endorsements fall too sharply, especially if he takes a job in broadcasting that keeps him in the public eye.
"I don't see it dropping a whole lot, probably no more than 10-20% in the first year," said Matt Delzell, managing director of The Marketing Arm, a firm that arranges endorsement deals. "I could see him keeping the lead among baseball players for maybe five years."
Related: Jeter launches his own line of books
Nike (NKE) is likely to keep some kind of business relationship with Jeter even if it's not using him in ads very much going forward said Delzell.
Baseball, with an older fan base, less popularity than football and less global appeal than basketball or golf, does not produce many big endorsement deals for its players.
Related: The Fortunate 50 -- The richest athletes
Many of the best players in the game, such as the Tigers' Miguel Cabrera, bring in well less than $1 million a year in endorsements. Jeter badly trails the $39 million that NBA star LeBron James receives annually, or the $33 million that Tiger Woods still gets despite his troubles both on and off the golf course in recent years.
But Jeter's popularity and his very clean image will continue to make him very attractive to advertisers.
Related: LeBron will never be an endorsement star like Jordan
Still, he might lose some of his deals, like Pepsico's (PEP) Gatorade.
"Gatorade is about performance," said Bob Dorfman, editor of the Sports Marketers Scouting Report. "If he's not out performing you're not going to see Gatorade using him."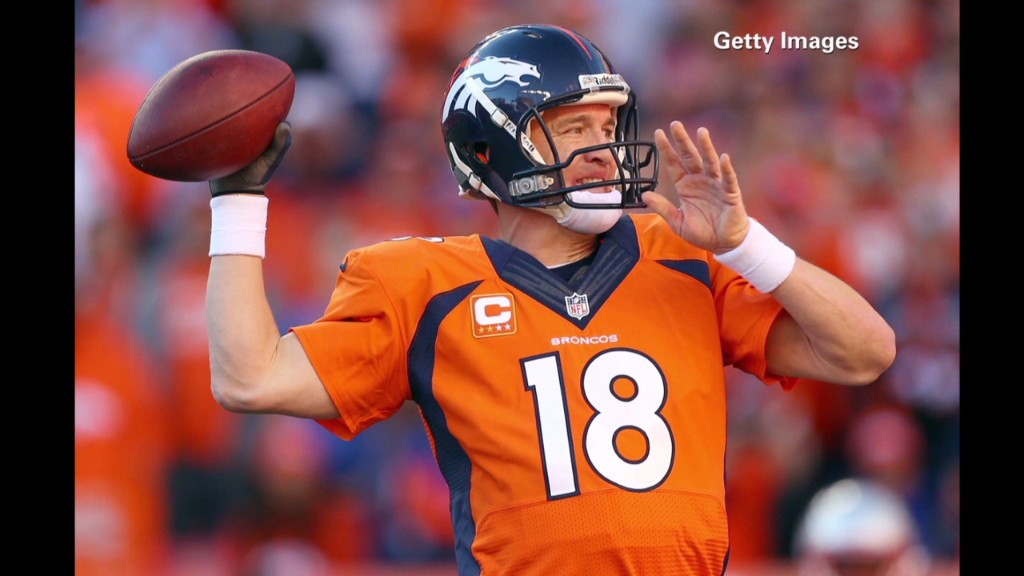 But he could pick up some new endorsement deals in retirement, according to David Carter, executive director of USC's Sports Business Institute.
"He's one of the personal brands that will maintain over time. He's the type of guy who will resonate long-term," said Carter.