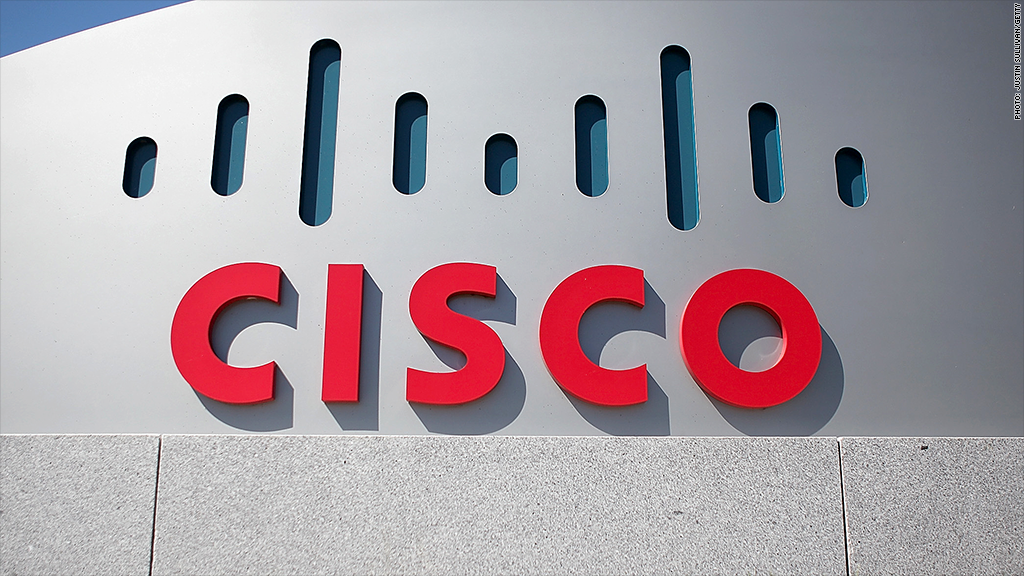 Cisco said Wednesday it is boosting its dividend by 2 cents a share after reporting quarterly earnings that were roughly in-line with Wall Street's estimates.
The maker of internet switches, routers and other networking devices said it's raising its dividend to 19 cents a share from 17 cents a share the quarter before. The company had $47.1 billion in cash on its balance sheet at the close of its fiscal second quarter, which ended in January.
The dividend increase puts Cisco's dividend yield -- the annual dividend divided by its share price -- at 3.3%. This compares to Apple's dividend yield of 2.3%
Apple (AAPL) -- which has nearly $159 billion in cash on hand -- had been under intense pressure to return more of its cash to shareholders but has successfully fought off recent efforts to buy back more shares.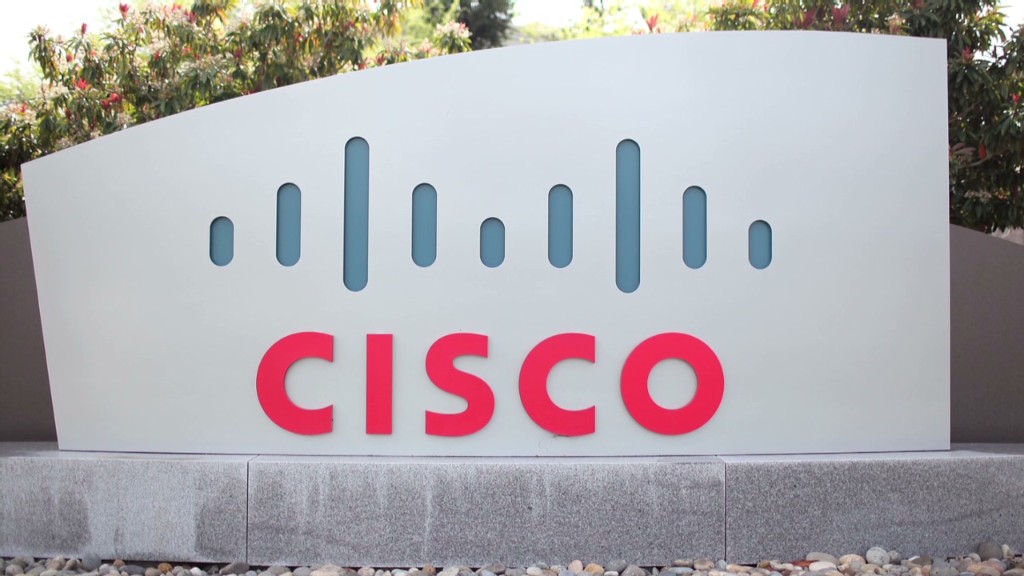 Going forward, Cisco (CSCO) CEO John Chambers said the company expects to see sales decline 6% to 8% next quarter, before finally returning to growth. This quarter sales were down about 8%.
A big part of the decline is due to softness in emerging markets -- where growth in general has slowed as interest rates worldwide have risen. Chambers said sales in Mexico, Brazil, China, India and Russia were down 10% last quarter, and that's expected to have a carry over effect into the coming quarter.
But Chambers -- who's views on the economy are closely watched as he oversees a company that makes products for most every modern businesses sector -- said he believes the worst for both the emerging markets and Cisco are over.
"I feel pretty good about where we are right now," he said.
Cisco's stock has lagged the broader technology sector over the last 12 months, as investors fear the company is too reliant on old-line internet businesses and lacks growth potential. Shares of Cisco fell nearly 4% in after-hours trading Wednesday.