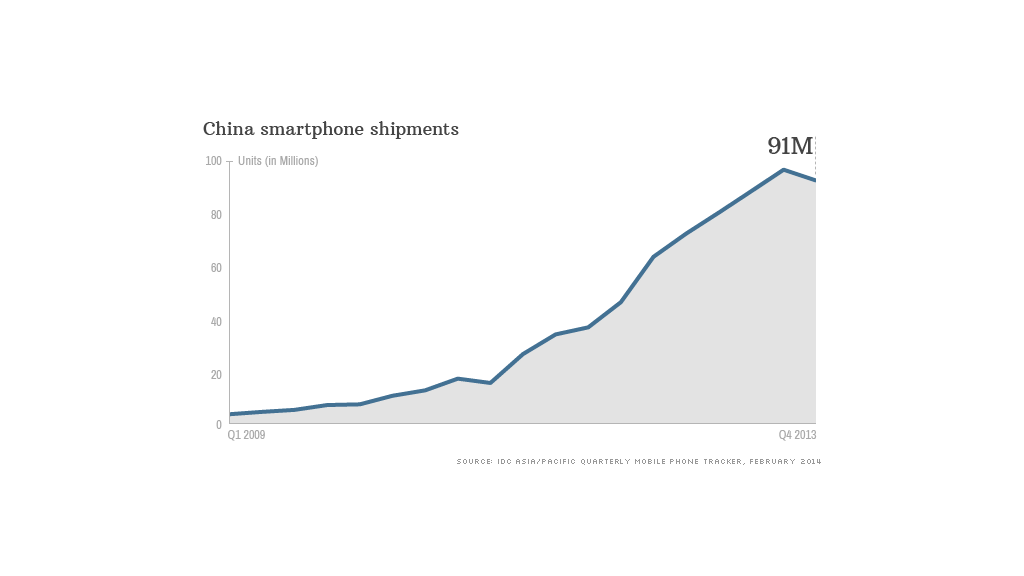 After years of blockbuster growth, the world's biggest smartphone market is cooling.
Smartphone makers shipped 90.8 million units in China in the final three months of 2013, a 4% decline over the previous quarter, according to IDC.
It was the first quarterly decline since early 2011, and a sign that handset makers may have to look beyond the world's most populous country for growth.
The fall is even more remarkable as the quarter before Lunar New Year is usually strong as Chinese celebrate the holiday by picking up the latest models.
Chinese producers Xiaomi and Huawei performed well in the quarter, as did Apple. The worst of the decline was spread evenly among the rest of the pack.
"Companies have been looking at China like this big black hole that consumed all the phones you threw at it," said Melissa Chau, a senior research manager at IDC. "But that's not the case anymore."
The slowdown was helped along by a couple of factors. Suppliers held back phones as they waited for China's high-speed 4G network to come online. That happened in January, and should make for a rebound in the first quarter of this year.
And shipments could get another boost as Apple (AAPL) is now selling phones through China Mobile, the world's largest carrier with almost 800 million subscribers.
Related story: 5 ways to fix the Samsung Galaxy S
But short term hiccups aside, Chau said the decline coincides with lower expectations for the Chinese market. There won't be a dramatic fall in shipments, but growth will trend lower.
"This burning pace of doubling and tripling market growth is what we're expecting to slow down," she said. "We forget it's not going to last indefinitely."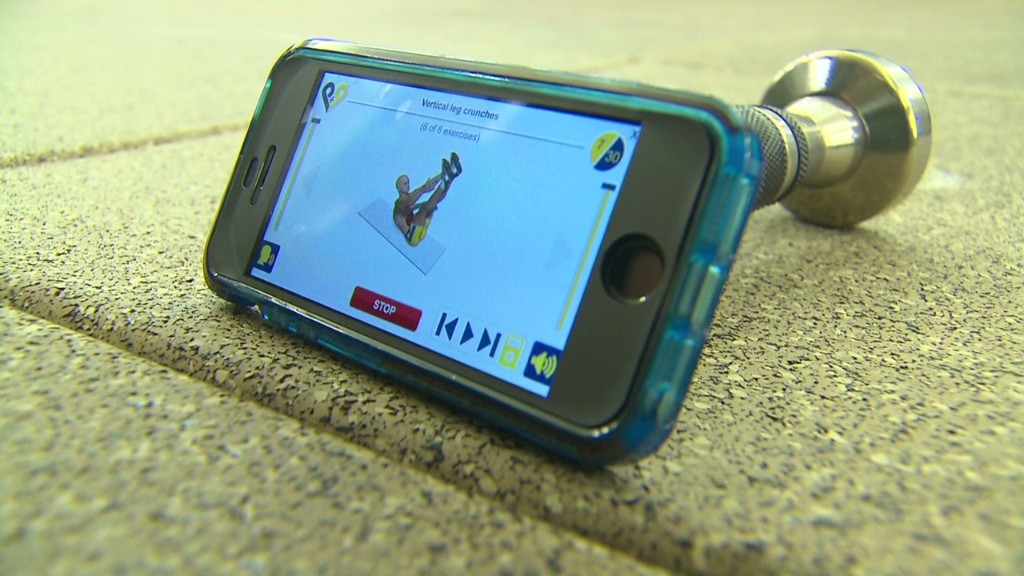 Slower growth in China presents manufacturers with a major problem, mainly because there is no obvious way to replace those sales. Chau said that other emerging markets like India, Indonesia and Vietnam are a lot smaller.
"They are not going to immediately take up all the slack," she said.
Related story: Why Lenovo was hot for Motorola
The trend might drive consolidation in the industry as companies turn to acquisitions to pick up market share.
Already this year Lenovo (LNVGF) has plunked down $2.9 billion to buy Motorola Mobility from Google (GOOG). That purchase will help Lenovo challenge Apple and Samsung.
Chau expects more deals to follow.
"It's the next phase," she said. "We are going to be hitting consolidation. It's who can get the best margins on the largest scale and the best distribution."