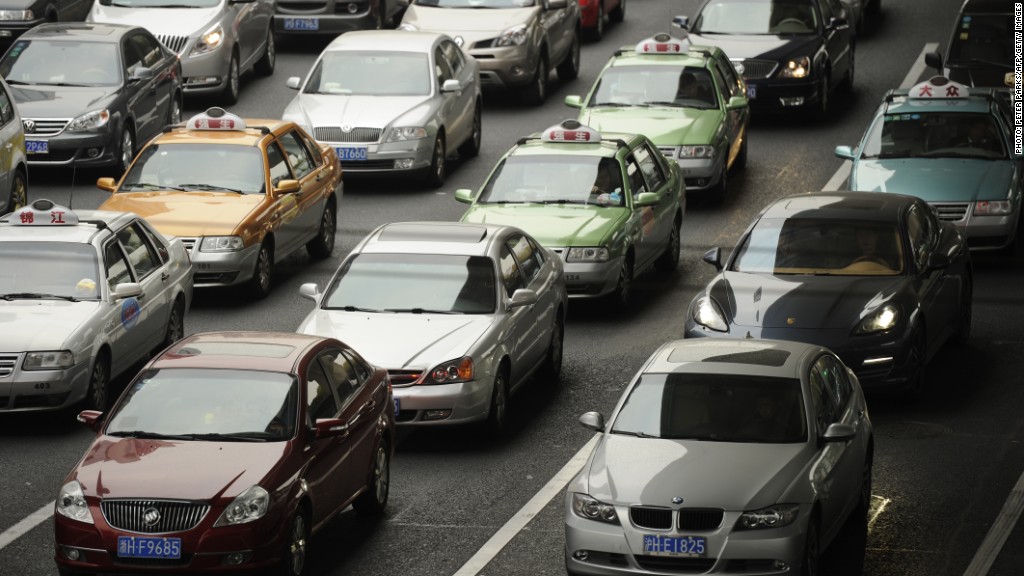 Uber is coming online in three of China's largest cities as the taxi app tries to capture new markets in Asia.
The car service debuts in Shanghai on Thursday, followed by Guangzhou and Shenzhen. Put another way, that's almost 50 million new potential customers in a week.
Launched in 2010, Uber allows users to book a ride on a smartphone. The company has grown rapidly and boasts heavyweight investors such as Jeff Bezos and Google (GOOG).
Uber is placing a big bet on Asia. Operating in the region for only a year, the company has been building and testing its service in cities as varied as Melbourne, Hyderabad and Taipei.
"We see a tremendous amount of opportunity here," said Allen Penn, head of Uber's Asia operations.
A glance at the company's job postings appears to back that up. It's hiring in the Chinese cities of Chengdu, Hangzhou and Nanjing. Seoul, Perth and Bangkok are also on the list.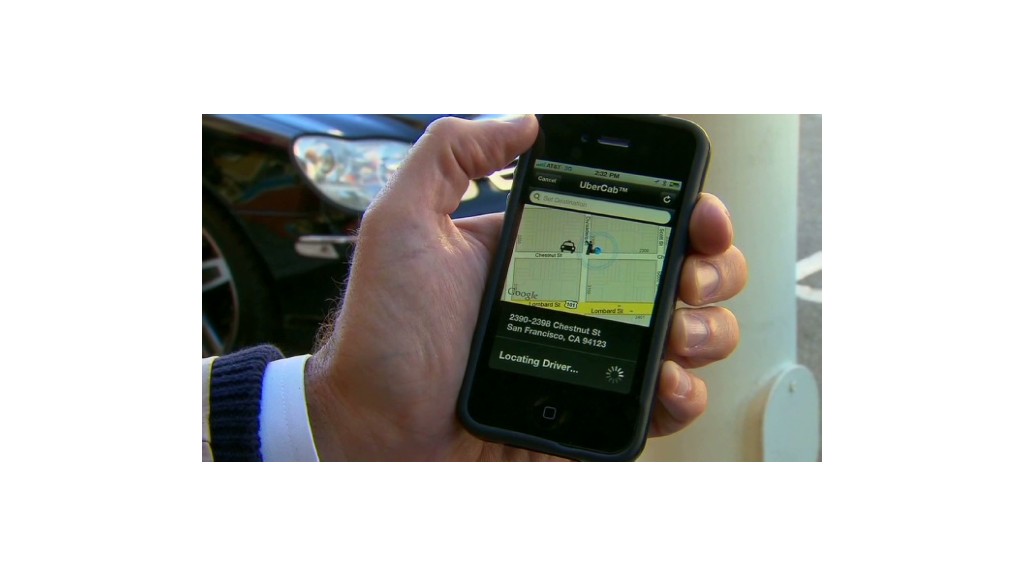 Yet there are several potential stumbling blocks. Uber must navigate murky regulatory environments, find worthy local partners and appeal to customers that already have plenty of choice about how to get around.
The company has already experienced growing pains in Shanghai. Running a pilot program in the city, Uber was forced to drop prices in January to attract more users. Penn said the strategy shift worked, and the company has seen an enthusiastic response in the city of 24 million.
Related story: Uber rival accuses car service of dirty tactics
Penn said success in the region will depend on developing a unique plan for each city Uber enters.
His job will be made doubly hard by the variety of transport systems and cultures in Asia. Uber is testing in Tokyo, which boasts legions of cabs and one of the world's best mass transit systems. The company is also in Chennai and Bangalore -- cities with far fewer options.
"If we try to bring a New York or London solution to Asia, that would be a failure," Penn said. "Bringing the Shanghai solution to Ho Chi Minh City or Tokyo wouldn't really work either."
Related story: Uber 'price gouging' complaints are silly
Uber's chances in Asia may also be dented by the presence of homegrown taxi apps.
In China, tech giant Tencent has plowed millions into a startup called Didi Dache, and integrated the app into its powerful mobile platforms. Another service called Kuaidi Dache is backed by Alibaba.
Uber's opportunity could be in going upmarket. One car the company uses to ferry clients around is the Audi A6 -- known in China as the preferred model for party members and high ranking military officers.
The company also hopes to appeal to Chinese who have embraced other lifestyle brands. Like Starbucks (SBUX), for example.
"[Starbucks] is an American brand that has been very successful here in China," Penn said. "They built an experience around the brand."