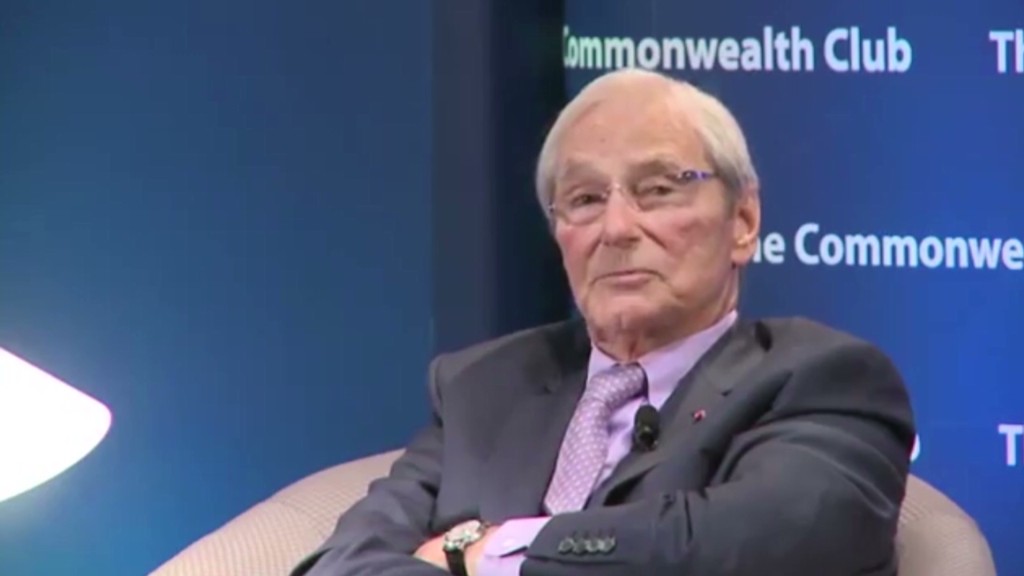 Tom Perkins suggested Thursday that only taxpayers should have the right to vote -- and that wealthy Americans who pay more in taxes should get more votes.
The venture capitalist offered the unorthodox proposal when asked to name one idea that would "change the world" at a speaking engagement in San Francisco moderated by Fortune's Adam Lashinsky.
"The Tom Perkins system is: You don't get to vote unless you pay a dollar of taxes," Perkins said.
"But what I really think is, it should be like a corporation. You pay a million dollars in taxes, you get a million votes. How's that?"
The audience at the Commonwealth Club reacted with laughter. But Perkins offered no immediate indication that he was joking. Asked offstage if the proposal was serious, Perkins said: "I intended to be outrageous, and it was."
Perkins seemed to be aware that he was courting controversy, saying that his voting proposal would "make you more angry than my letter to the Wall Street Journal."
That letter, published last month, compared the supposed assault on the wealthy to a wave of Nazi attacks on Jews ahead of the Holocaust.
The letter sparked a public firestorm, and the venture capital firm he co-founded -- Kleiner Perkins Caufield & Byers -- distanced itself from his comments. Perkins has since allowed that the comparison went too far, but has not apologized for the overall message and his warning about anti-rich "radicalism."
Related story: The Super Rich are mad as hell - and doing great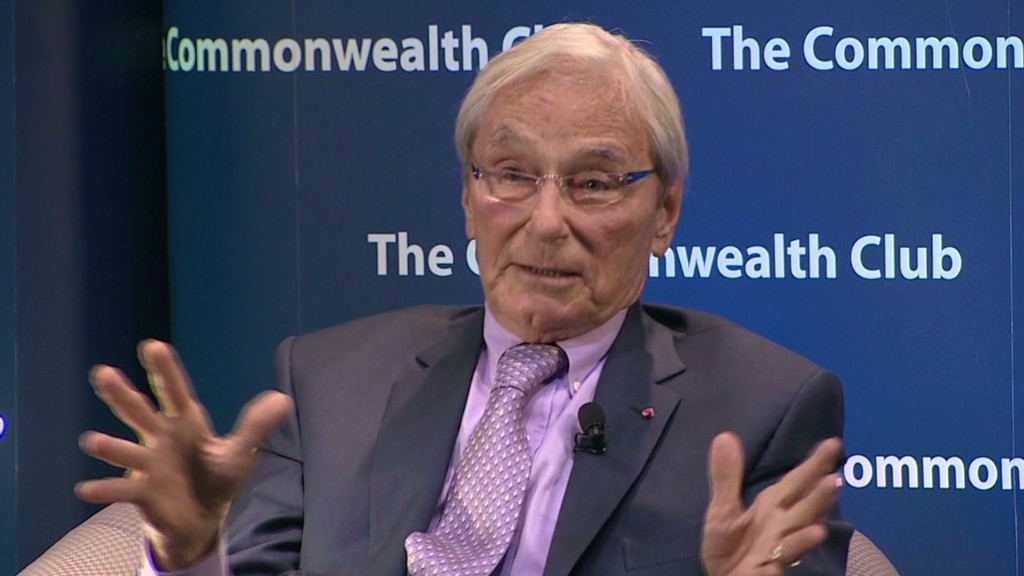 The Perkins plan for determining who should be allowed to vote is likely to give his critics further ammunition.
For his part, Perkins shows no signs of backing down from his argument that the rich in America are under attack. Perkins said Thursday that the trend has grown since the election of President Obama -- who he described as an "amateur."
Related story: Investor apologizes for Nazi comparison, stands by message
Pressed for examples of how the rich were being demonized, Perkins said that he feared higher taxes.
"The fear is wealth tax, higher taxes, higher death taxes -- just more taxes until there is no more 1%. And that that will creep down to the 5% and then the 10%," he said.