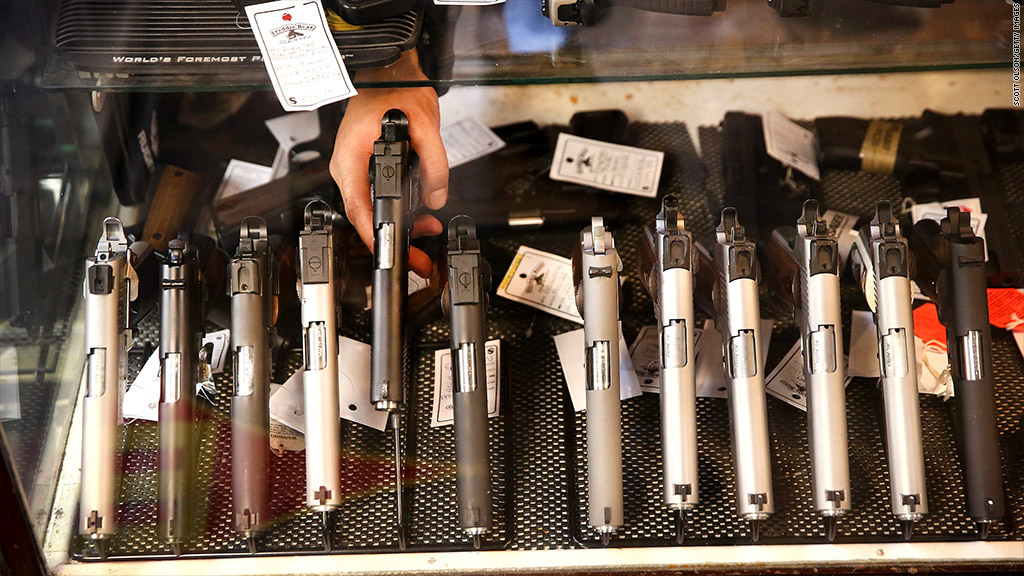 Sales of guns and ammo are losing steam after a frenzied run-up sparked by fears of greater restrictions in the wake of the Newtown shooting and other massacres.
Background checks by the Federal Bureau of Investigation, considered to be the most accurate means of tracking gun sales, plunged by a third in January compared to the year before. There were about 1.66 million background checks last month, and nearly 2.5 million in January the year before.
In the past two years, gun shop owners and consumers have complained of ammunition shortages and a dearth in fast-selling semiautomatic rifles and high-capacity magazines, even as manufacturing ramped up.
But the shortage appears to be over. "Retail inventories, which had been in short supply last spring, have largely returned to normal now," wrote Rommel Dionisio, a gun industry analyst for Wedbush, in a recent report.
"Monthly comparisons have recently turned sharply negative, a trend we expect to last through at least May or June 2014," Dionisio wrote.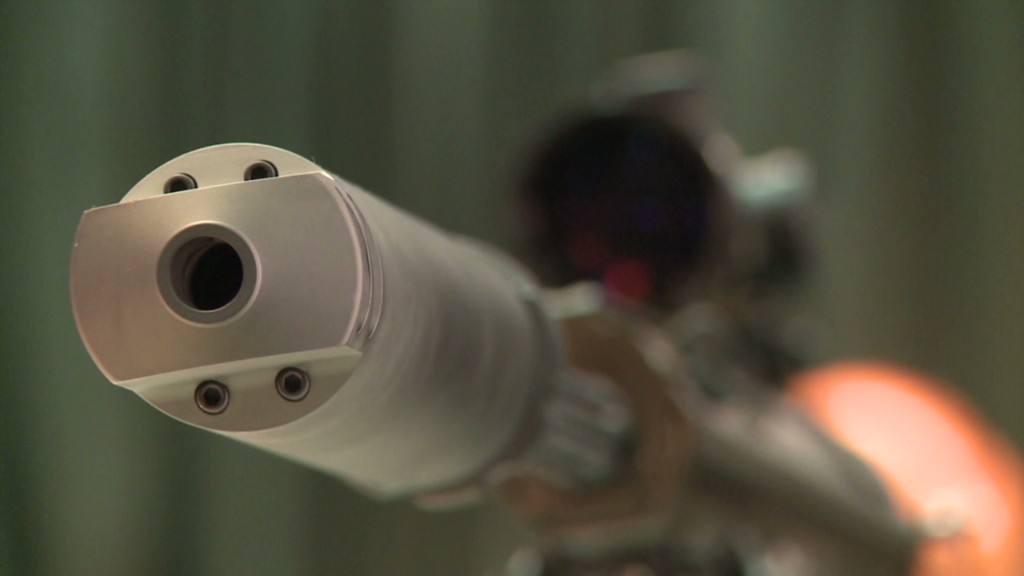 Dionisio said the "feared tightening of gun control legislation," which was the initial motivation for buying up guns and ammo at such a frenetic pace, has subsided.
Gun purchases increased sharply after the reelection of President Obama, rising by about 25% in November of 2012, compared to the month before, according to FBI background checks. They increased even more dramatically, by nearly 40%, the following month, when a gunman used a Bushmaster semiautomatic rifle with high-capacity magazines and other guns to kill 20 children and six educators at an elementary school in Newtown, Conn.
Those events fueled fears among gun advocates that the president would impose stricter restrictions on guns.
But Obama's proposed bill, which would have reenacted the assault rifle ban that expired in 2004, did not pass Congress. Some states, like Connecticut and California, have successfully passed further gun restrictions, but these efforts have failed on a federal level.
Related: Pink is the new black for women who shoot guns
Though gun sales have dropped from their peak last year, they're still outperforming monthly sales that preceded Obama's reelection, said Lawrence Keane, spokesman for the National Shooting Sports Foundation, the gun industry group based in Newtown.
For example, the tally of 1.66 million gun sales in January, 2014 is significantly higher than the 1.38 million sold in January, 2012.
"So we have come down from the peak but the valley floor is higher than before Nov 2012," said Keane, in an email to CNNMoney. "The consumer base has grown. This is because for the past few years, retailers tell us that about 25% of customers at the checkout counter are first-time buyers. Huge increases in the number of woman buyers."
Related: New bullet packs three shots into one
Sales of ammunition, which is not tracked by the FBI, have also fallen from their peak, according to anecdotal reports from the government and private industry.
The Department of Homeland Security announced that its annual ammunition purchases have declined because of budget constraints. DHS said that it purchased 84 million rounds in fiscal year 2013, down significantly from the prior five years, when it averaged 109 million rounds a year.
Related: Machine gun tourism in Sin City
Cabela's (CAB), a retailer of guns and hunting gear, said on Thursday that its same-store sales plunged 10.1% in the fourth quarter, compared to a year ago. This was partly to do with guns, and largely to do with ammunition, according to the company.
"Customers shifted away from ammunition more sharply than we expected," said Cabela's Chief Executive Officer Tommy Millner, in a company's quarterly earnings press release.