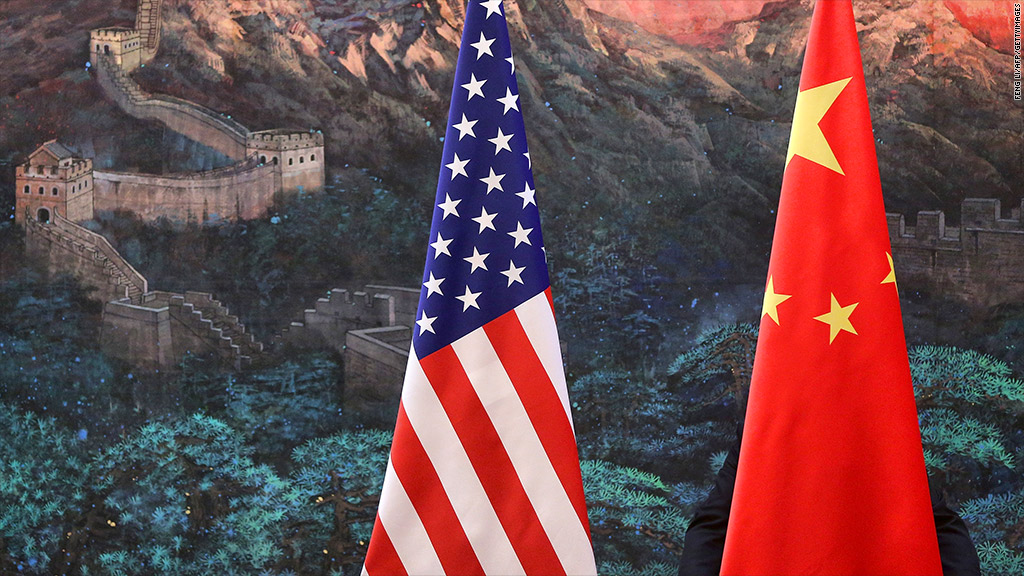 Call it the Chinese taper.
China's holdings of U.S. Treasuries fell by $47.8 billion in December, the biggest one-month drop in two years, according to the latest figures from the U.S. Treasury. China remains the biggest foreign holder of U.S. Treasuries. The decline in its purchases comes at the same time that the Federal Reserve is pulling back on its own purchases of government debt, a withdrawal of stimulus popularly known as tapering.
But other foreign countries are stepping into the breach, pushing the volume of Treasuries held outside the U.S. to a record high. Belgium actually posted an increase in holdings greater than China's decline, while Hong Kong, Ireland, Norway, South Korea and the Netherlands all significantly boosted their holdings as well.
Related: Where rich Chinese want to live
China is clearly trying to diversify its holdings of foreign government debt, and it will likely make fewer purchases of U.S. Treasuries going forward, Nick Stamenkovic, fixed income strategist at RIA Capital Markets in Edinburgh.
"If the U.S. can't rely on China to be the biggest holder, it might mean than yields have to rise," he said. He expects the yields on the benchmark 10-year Treasury, now at 2.71%, to rise nearly 1 percentage point by the end of the year due to the pullback in purchases by both the Fed and China.
Related: China's richest man prefers U.K. deals over U.S.
But Stamenkovic said he doesn't see China dumping large quantities of Treasuries on the market. He said there will probably still be months ahead when China's holdings of Treasuries increase once again.
"I'd be very surprised if this is a long-term trend," he said, "but the size of the move [in December] certainly caught the markets off guard."