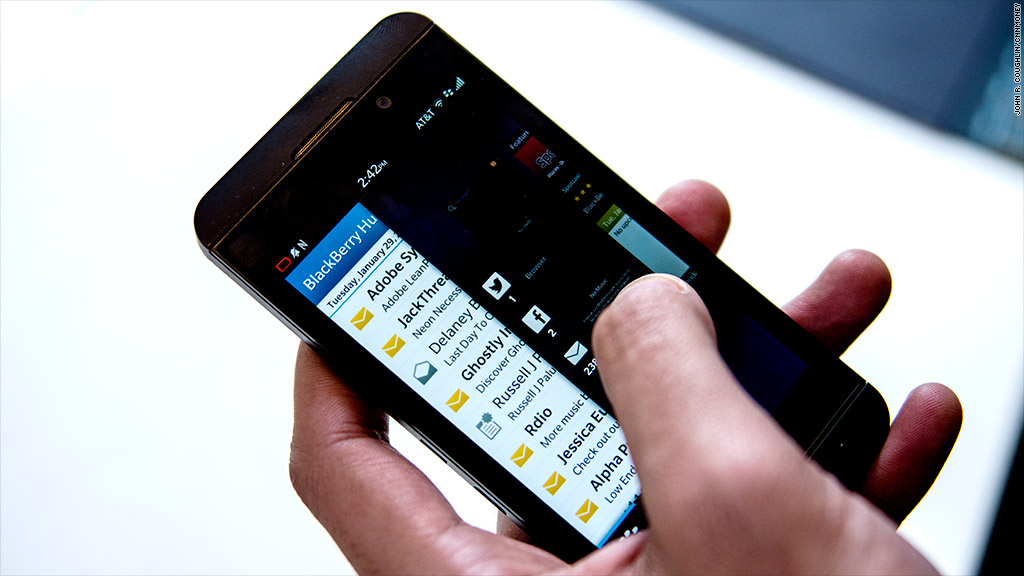 T-Mobile's aggressive and unapologetic marketing strategy to be the nation's edgy mobile carrier has run afoul of one of its suppliers.
Last week, T-Mobile (TMUS) e-mailed its BlackBerry-wielding subscribers, enticing them to switch to iPhones instead. Angry customers stood loyal to their devices and hit back on Twitter. BlackBerry (BBRY) CEO John Chen then wrote a blog post calling T-Mobile's promotion "inappropriate and ill-conceived."
The result: T-Mobile is now backpedaling, and CEO John Legere has acknowledged the misfire.
"BlackBerry users, I'm hearing you loud and clear. Let me work with the team and get back with you," Legere said via Twitter on Sunday.
Related story: Candy Crush maker files for IPO
T-Mobile making bold moves shouldn't surprise anyone. It fits right in line with the company's "uncarrier" strategy, which is aimed at upending the mobile industry. The recent offer to pay competitors' customers $650 to switch to T-Mobile is one example.
But the Canadian phone maker saw the latest move as a betrayal. Chen said he was puzzled that T-Mobile went solo even though the "long-standing partnership was once productive and profitable for both" companies.
Neither T-Mobile nor BlackBerry would respond to questions about the spat, their business relationship or future plans.
However, the episode has shed some light on the mobile carrier's fractured relationship with a dying brand. T-Mobile stopped stocking its shelves with BlackBerry devices last year, citing weak demand. Industry numbers collected by marketing intelligence firm IDC back that up.
Last year, competitors ate up most of the market. Android represented 57% of the devices sold, while Apple (AAPL) took 39% and Windows phones made up 2.5%. BlackBerry was a distant fourth place with a mere 1.5%.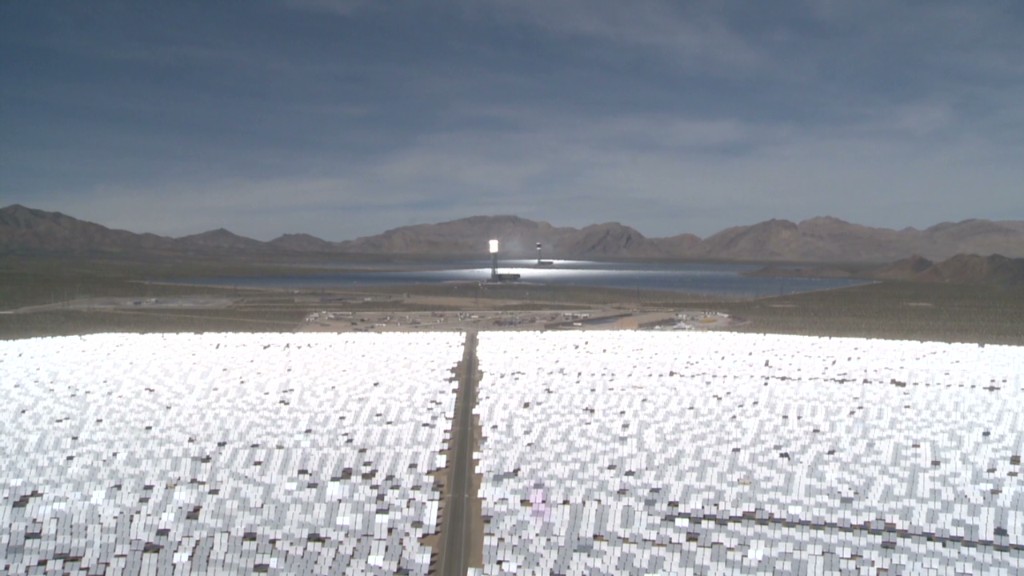 That means T-Mobile could be sitting on inventory it has trouble moving, according to IDC's mobile phone research manager, Ramon Llamas. Moving the devices out of stores and shifting consumer demand is a way to shut off the faucet.
"If they're not selling the old stuff, they could put more marketing dollars into more successful devices," Llamas said.
But by doing it with little finesse, T-Mobile is facing the wrath of BlackBerry's notoriously fanatical customers. To appease them, any T-Mobile customers buying a BlackBerry device online will receive free, expedited shipping starting this Friday.