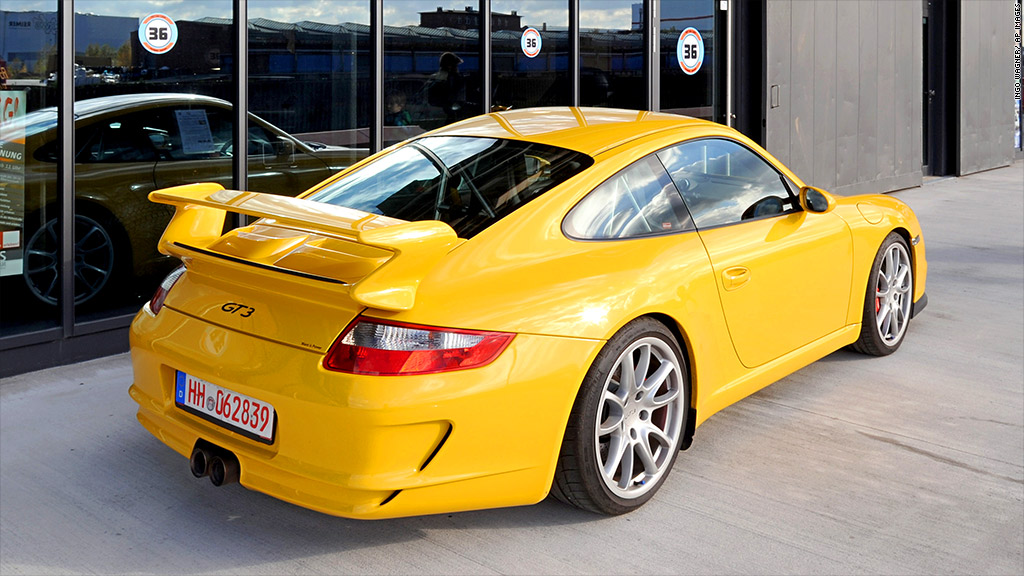 Porsche is telling owners to stop driving one of its high-performance models after two of the cars caught fire.
The notice affects 785 model-year 2014 Porsche 911 GT3s. There are 408 of the cars in the United States.
The GT3 is a sporty two-seat version of the 911 that is often used for racing. Prices for the car start at $130,000. The 911 GT3 can go from zero to 60 miles per hour in just 3.3 seconds, with a top speed of 195 miles per hour.
Porsche said engine damage occurred in the two vehicles that caught fire in Europe. The company is still investigating the fires.
Neither caused a traffic accident or resulted in any injuries.
Related: GM recalls 778,000 cars for faulty ignition
The car maker is contacting the owners of the 911 GT3s directly and offering to pick up the vehicles so that it can inspect the engines at a dealership.
In a statement, The National Highway Traffic Safety Administration said it is in contact with Porsche and "aware of proactive steps taken by the automaker to ensure the safety of its customers."