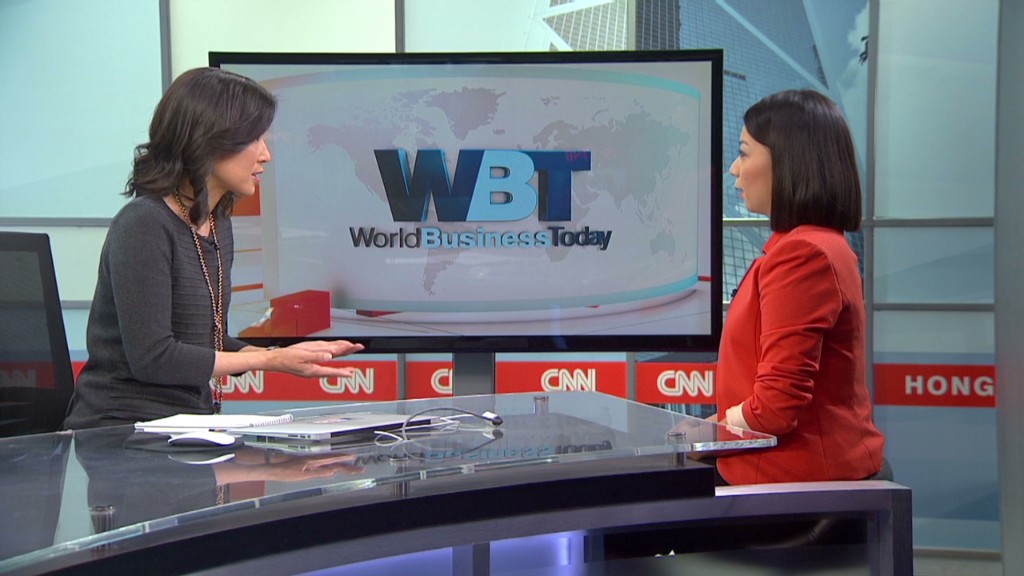 Wealthy Chinese interested in moving their riches out of the country are doing so with help from an unusual cast of characters: sculptors, painters and calligraphers.
Fine art buys are all the rage in the shadowy world of Chinese offshore money laundering -- an illegal activity that can also be accomplished by washing money through Macau's casinos or creating fake trade invoices.
The rush of money out of the country is taking place in spite of Beijing's strict capital controls -- which limit the amount of money an individual can move out of China to $50,000 per year.
Fine art is an appealing vehicle for money laundering because prices can be fuzzy, pieces are easily moved across borders, and even experts have trouble identifying fakes. Cash is a commonly accepted form of payment, making it difficult to track where the money came from and where it's going.
And as China's vast $15 billion art industry grows, it becomes easier for criminals to camouflage illegal behavior.
"The core of any successful money-laundering enterprise is secrecy -- the lack of a defined 'paper trail,' " said Lynda Albertson, CEO of the Association for Research into Crimes against Art. "That makes the secretive nature of the art market in general, and China's market specifically, ideal for covering illicit activities."
Related story: Beijing loses billions as rich skip taxes
Here's how it works: Rich Chinese purchase a piece of art in mainland China, then sell it at a hefty price across the border. The profits -- in foreign currency -- are then pocketed.
Another method is to buy artwork from outside China -- often at an inflated price from an associate. The associate, who's in cahoots, takes a cut and then deposits the remaining payment in an offshore bank account of the buyer's choosing. If the authorities come knocking, it's easy for the buyer to produce a receipt and the art -- even if it was fabricated for the laundering scheme.
"Items can be bought and sold relatively anonymously, and even when a transaction occurs, complex ownership schemes -- many with a degree of secrecy attached -- are widespread," said Paul Tehan of TrackArt, a Hong Kong-based art risk consultancy.
The schemes work because it's notoriously tough to price fine art and antiques. That makes it difficult for anyone reviewing purchases, including the Chinese government, to accuse a buyer of over-paying, said Steve Dickinson, a China-based lawyer with Harris & Moure.
Related story: Is there a bubble in the art market?
"It's just beautiful, because no one can challenge you on the prices," he said. "It could be five bucks; it could be 50 million bucks."
Still, industry crackdowns do sometimes happen. Tehan said that in 2012, senior managers of a China-based art shipping company were arrested for allegedly faking the value of imported art to help buyers avoid paying millions in duties.
It's difficult to know just how much money is being sent out of China using fine art. But an astonishing $1.08 trillion in illicit capital -- earned legally or otherwise -- flowed out of China from 2002 to 2011, according to U.S. advocacy group Global Financial Integrity.
Two the world's largest auction houses, Christie's and Sotheby's (BID), declined to comment on how they safeguard their art sales from criminal activity. Both have major operations in China.
"It's about big companies, and big important people laundering big amounts of money," Dickinson said.
Related story: $330 million deal could save art in bankrupt Detroit
Wealthy Chinese "want to export their whole family. But once they export their family, how is their family going to live?" he said. "They've got to buy a villa in southern France; send the kid to Oxford; he's got to drive a Hummer -- you know, that's expensive."
For the legitimate art industry, the criminal activity is a major headache. Some industry experts said the only way to erase art crime is to clean up corruption.
Many of the pieces being put up for sale "are really out of the range for their value," said Katie de Tilly, director of Hong Kong's 10 Chancery Lane Gallery. "It's causing a lot of confusion about art investing, and how to collect art."