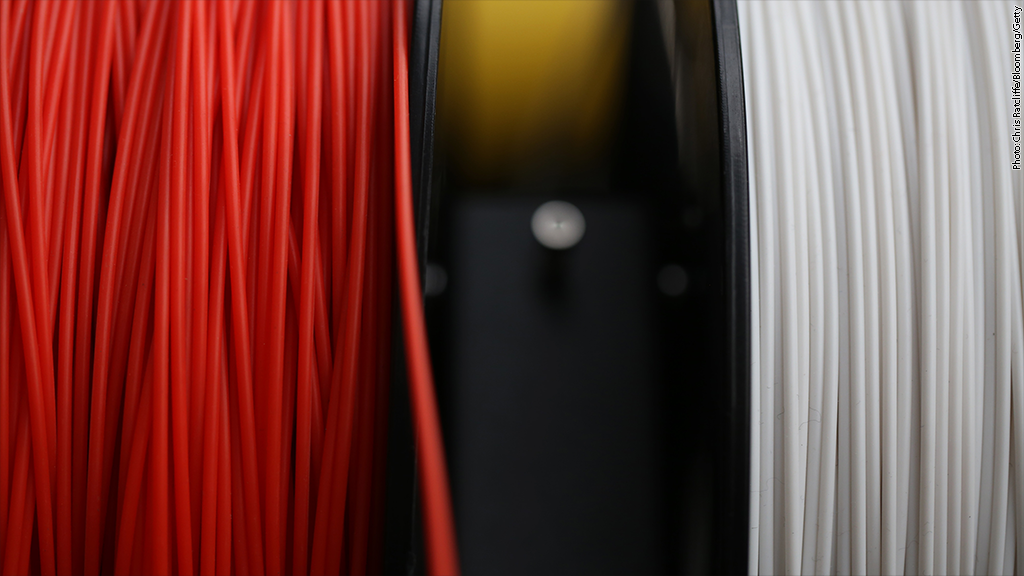 3-D printer prices are steadily dropping in an attempt to woo hobbyists, but there's still a costly barrier to mainstream adoption: 3-D printer "ink."
Plastic filament, the standard material used by 3-D printers typically ranges in price from $25 to $45 for a kilogram depending on the quality and manufacturer.
That's a huge markup over the $2-per-kilogram cost of the plastic pellets used to make the filaments. Manufacturing and research and development account for some of the filament's added cost over the original materials.
But even when taking those added costs into account, the price of filament is artificially inflated, according to Jon Goitia, an engineer for 3-D printing company BQ Readers.
That's why a handful of companies, including BQ Readers, are trying to drive filament costs down.
Related: Hershey's to make 3-D chocolate printer
BQ, which makes the Witbox 3-D printer, is planning to start making its own filament later this year. The company believes that it can sell the filament wholesale for $10 to $12 a kilogram. BQ expects its filament quality to be comparable to other top companies'.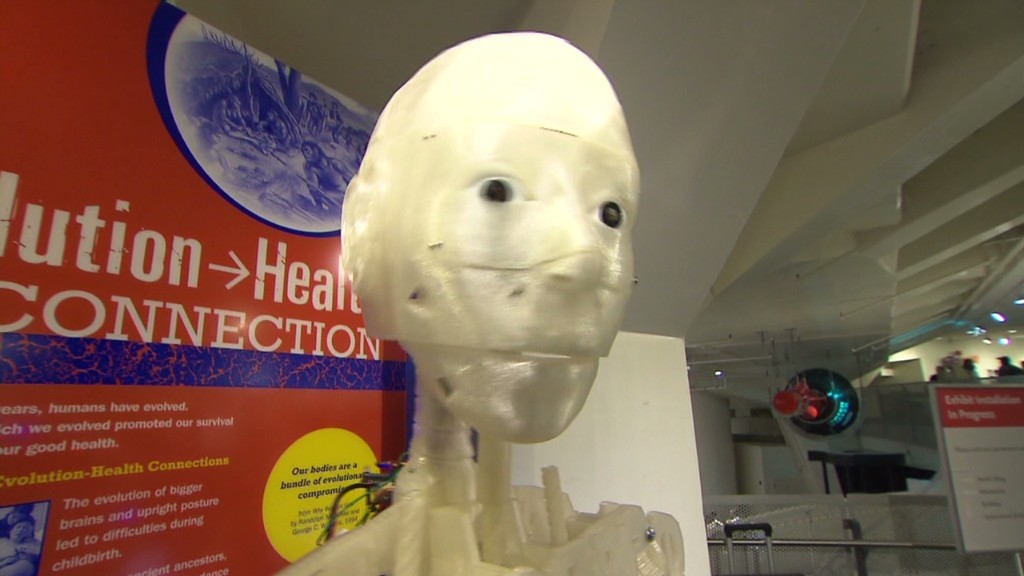 Protoprint, a 3-D printing company based in India, has begun making 3-D printer filament out of used plastic bottles. Protoprint partners with garbage collectors, setting up filament labs around India for wastepickers to recycle plastic bottles into filament. The company says the process allows it to sell 3-D printer filament on the cheap.
Competition in the 3-D printer filament market is heating up. As companies like Stratasys (SSYS)-owned Makerbot, 3D Systems (DDD), Form Labs, and BeeVeryCreative race towards the consumer market, filament prices will likely drop in the coming years.
In the meantime, a small group of innovators are trying to create more affordable filament solutions.