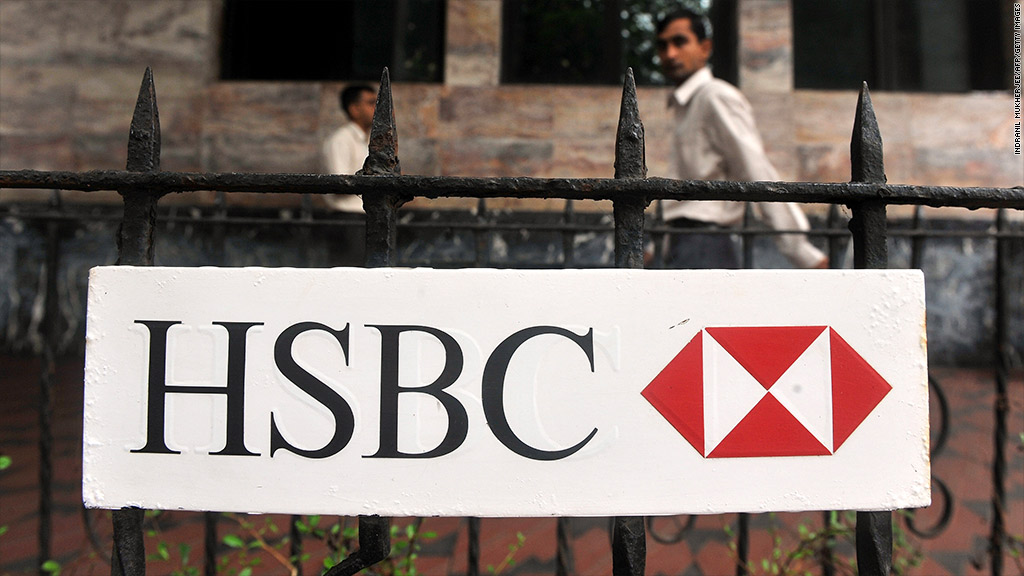 Turmoil in emerging markets is taking the edge off earnings at one of the world's biggest banks.
Shares in HSBC (HSBC) fell by nearly 6% in London trading before posting a slight recovery, after the bank reported slower-than-expected growth in 2013 profit.
HSBC sets itself apart from other large banks with its focus on Asia and emerging markets. However, growing concerns about the fate of emerging markets since the middle of last year have hit investor confidence and led to lighter trading levels at the bank.
The international bank reported profit before tax up 9% to $22.6 billion in 2013, but this failed to inspire investors and analysts.
Citi analysts pointed out that the performance of HSBC's European, Hong Kong and Asian units was dragged down by lower trading volumes and higher costs.
"The London-headquartered bank reiterated its confidence in Chinese growth, but I feel it is putting all of its eggs in one basket," said David Madden, a market analyst at IG.
Related: Mortgage bailout now profitable for U.S. taxpayers
HSBC said it anticipated greater volatility in 2014 and "choppy markets as adjustments are made to changing economic circumstances and sentiment."
The bank also reported difficulties in Latin America, where earnings were hit by "slower economic growth and inflationary pressures."
Various emerging markets have been hit in recent months by the reduction of monetary stimulus in the U.S., fears of a slowdown in China, political turmoil, and concerns that some countries haven't reformed fast enough to make growth sustainable.
This has led many investors to pull their money out and put it in perceived safe havens, including U.S. bonds.
Related: Investors dumping emerging market stocks
Aside from emerging market woes, analysts were also disappointed with larger-than-expected charges for past misconduct. The bank said it had paid out $756 million over the year to compensate clients who had bought certain financial products in the U.K., though this charge was significantly lower compared to 2012.