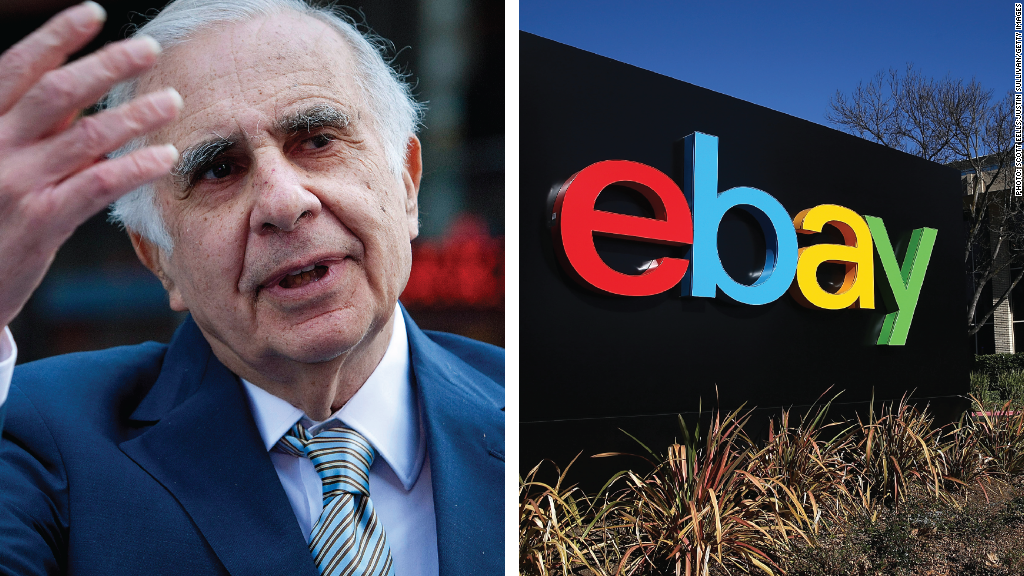 Carl Icahn and eBay are digging into the trenches.
On Monday, the activist investor issued an open letter to shareholders of the global commerce company in which he excoriated eBay's (EBAY) management and board for various alleged conflicts of interest and lapses in corporate governance.
And he didn't tread lightly.
"The complete disregard for accountability at eBay is the most blatant we have ever seen," Icahn said in the letter.
Related: Icahn drops Apple buyback campaign
Icahn took square aim at Marc Andreesen and Scott Cook, two members of eBay's board of directors. Icahn chastised the men for investing in and advising companies that Icahn claims are direct eBay competitors. For Andreesen, Icahn said such investments include mobile payments platform Boku and Bitcoin wallet Coinbase. In Cook's case, Icahn attacked his board seat and financial stake in software firm Intuit (INTU).
He also had some harsh words for eBay CEO John Donahue.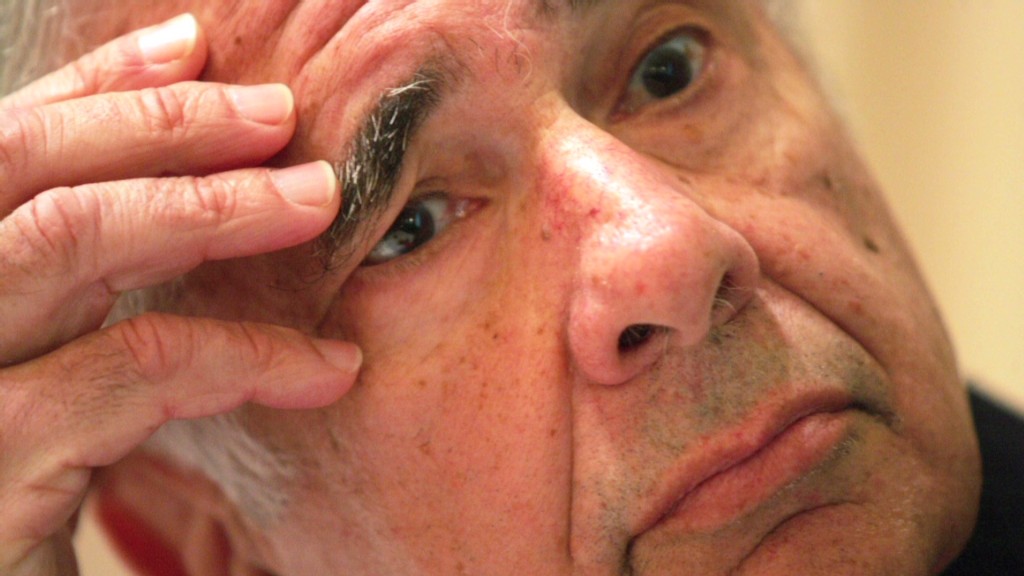 "It is very sad to us that Mr. Donahoe appears to lack awareness about what is going on around him on his board and in the marketplace," Icahn said.
EBay hit back hard.
"New eBay shareholder Carl Icahn has cherry-picked old news clips and anecdotes out of context to attack the integrity of two of the most respected, accomplished and value-driven technology leaders in Silicon Valley," the company said in response. "Mr. Icahn unfortunately has resorted to mudslinging attacks against two impeccably qualified directors."
Shares of eBay rose more than 3% on Monday.
Last month, Icahn revealed hat he had amassed a 0.82% stake in eBay and nominated two of his employees for seats on its board of directors. He also unveiled a proposal urging eBay to spin off PayPal into its own company.
Gary Hewitt of corporate governance research firm GMI said there's sometimes a gray area when it comes to board members advising multiple companies who are direct competitors. While the situation on eBay's board is not uncommon -- especially in the technology industry -- Icahn's argument does have merit, Hewitt believes .
"Icahn has chosen to characterize it one way," Hewitt said. "It can be difficult for the board to self-police on this basis."
Related: Companies fight back against hedge funds
To be sure, there are benefits to having board members with experience in networking and deal-making in the field, according to Hewitt. But ultimately, it's up to the shareholders to decide who they want on the board.
Monday's letter also reaffirmed Icahn's determination to separate PayPal from eBay, stating that two distinct companies would make economic sense and foster greater innovation.
The 77-year old Icahn is known to take sizable positions in companies and then aggressively advocate for change in the name of shareholder value.
While Icahn is known to be tough in his attempts to shake up companies, he knows when to stand down. Earlier this month, he backed off his proposal for a $150 billion stock buyback for Apple (AAPL) after a shareholder advisory firm said it would not support his plan.