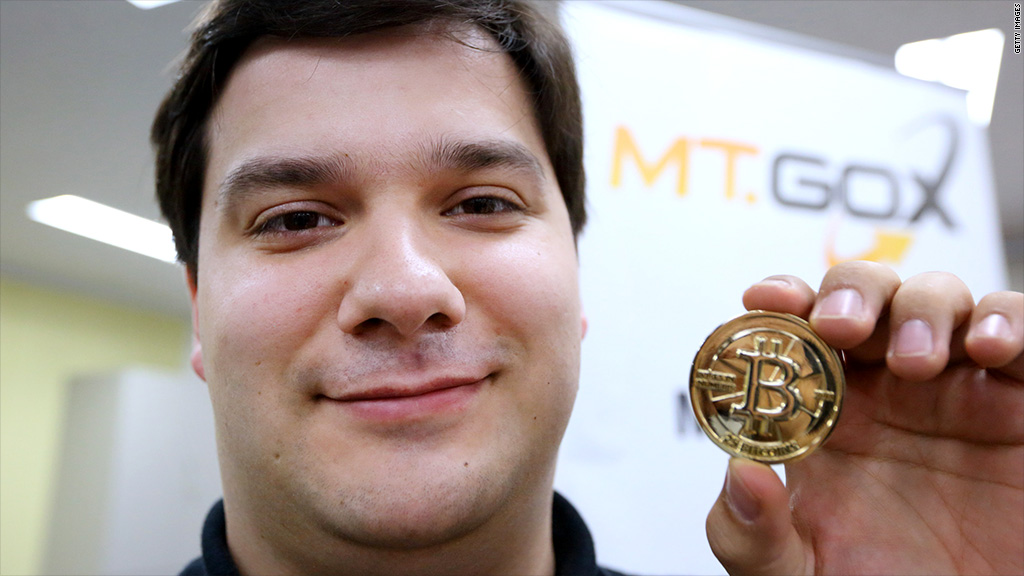 The survival of Bitcoin-trading exchange Mt.Gox was in doubt Monday after its CEO left the digital currency's top advocacy group and the exchange's website went offline.
Mt.Gox chief executive Mark Karpeles resigned from the Bitcoin Foundation's board of directors on Sunday. Former colleagues said he left the organization to focus his attention on Mt. Gox's copious issues.
The exchange's website then went down late on Monday, and visitors to the site saw only a blank white page. Users reported via Twitter that Mt. Gox was not executing new orders, raising the possibility that the exchange was also offline.
Mt.Gox has been mired in problems ever since Feb. 7, when it halted withdrawals from its trading accounts. The company's computer programmers hadn't accounted for a quirk in the way Bitcoin works, allowing cyber attackers to dupe Mt.Gox with a scheme resembling receipt fraud. When Mt.Gox discovered it was under attack, it stopped any investors from pulling their money out of their trading platform -- but it has yet to allow them access to their money.
Many investors doubt they'll ever get their money back from the exchange, so the price of a Bitcoin on Mt.Gox has spiraled down to around $200. Meanwhile, the price is closer to $570 on other major exchanges that ran into similar issues, but quickly recovered.
Mt.Gox did not respond to requests for comment. But members of the Bitcoin Foundation's board say Karpeles left on good terms -- and wasn't pushed out by his colleagues.
"There's no hard feelings. Mt.Gox did the right thing," said board member Elizabeth Ploshay. "They have their hands full. It's better for them to be taking care of the matters they have in front of them."
Ploshay voiced concern that one Bitcoin exchange's problems could overshadow recent positive developments for the independent, digital currency. For example, she noted that Bitcoins are now being used to donate to charities like The Water Project. And recently, a Bitcoin entrepreneur donated $10,000 in bitcoins to his college, the University of Puget Sound in Washington State.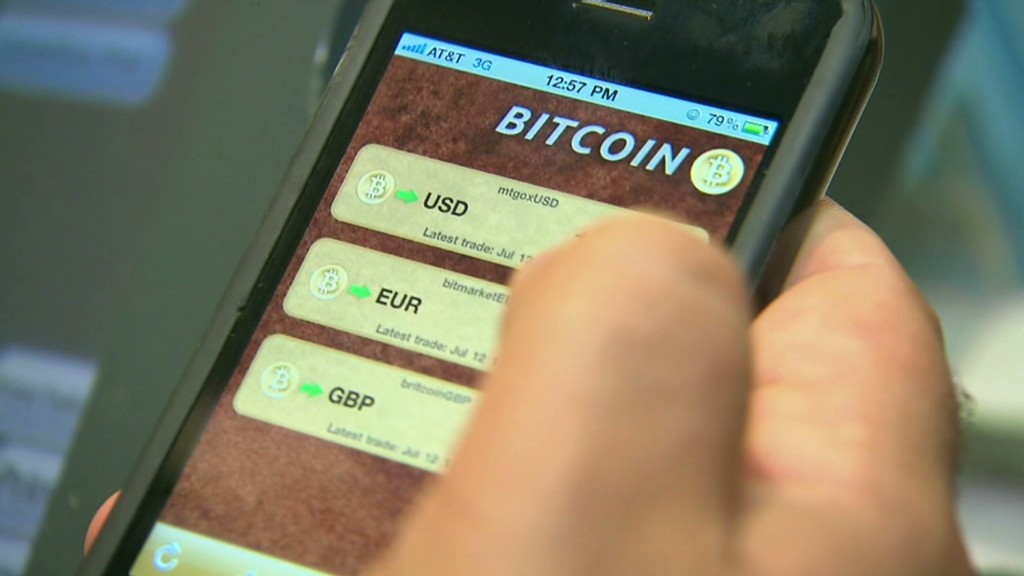 Late on Monday, six other Bitcoin exchanges sought to reassure investors, and took a harder line with Mt. Gox.
"This tragic violation of the trust of users of Mt.Gox was the result of one company's abhorrent actions and does not reflect the resilience or value of Bitcoin and the digital currency industry," the groups said in a statement.
The image of Bitcoin would undoubtedly take a major hit if the situation gets worse for Mt.Gox. Having the exchange shut down would rock confidence in the digital currency's future and leave many investors empty handed, and speed up calls for government intervention.
Evan Rose, president of Bitcoin ATM company Genesis, said that the kinds of problems seen at Mt.Gox and other exchanges show that Bitcoin is in flux.
"The people running the systems right now are not necessarily business men," Rose said. "For the most part, they're people who came into this digital project without grasping the value or risk of it. The ecosystem is maturing, but it's a little scary for everyone involved."
-- Charles Riley contributed reporting from Hong Kong.