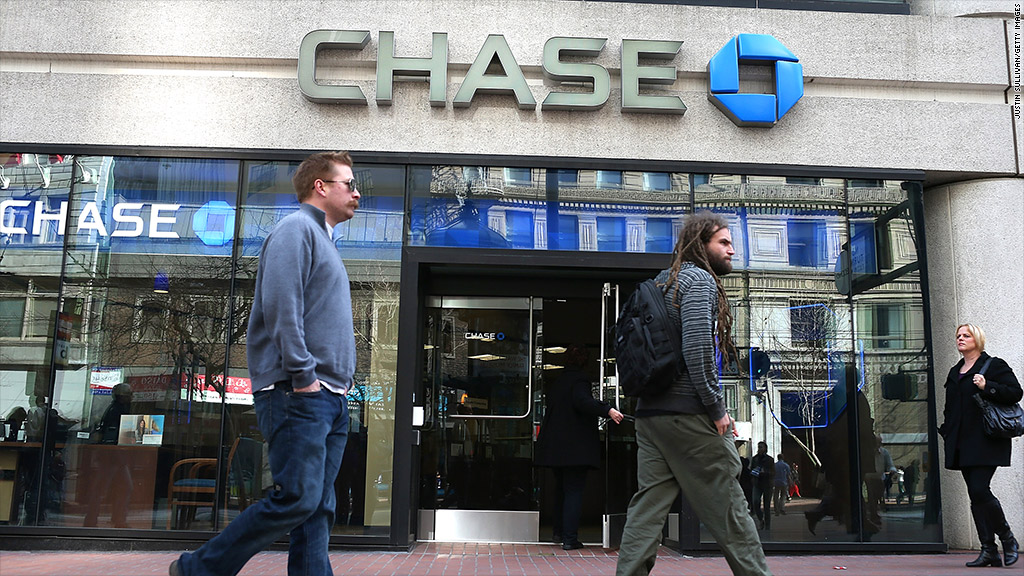 JPMorgan Chase is looking to get lean at the local level.
In an effort to cut costs, the country's largest bank by assets said Tuesday that it plans to slash 8,000 jobs in its consumer and community banking division this year.
That represents a projected 20% reduction in total branch staff from 2011 to 2015. And it comes on top of 7,000 job losses at the branch level over the past two years, according to JPMorgan (JPM).
Related: JPMorgan's Dimon gets 74% pay hike despite legal woes
On the upside, the bank is adding 3,000 jobs in other parts of the firm, so the overall job cuts will only total 5,000, a JPMorgan spokeswoman told CNNMoney.
The plan, revealed at the company's investor day conference, is part of a branch overhaul that the bank claims will make it more efficient by utilizing technology for routine banking transactions. JPMorgan said the cuts are in response to growing "customer self service trends."
The cuts at JPMorgan are also partly driven by a drop-off in mortgage financing. Of the 8,000 cuts, the majority will come from the mortgage banking side. While historically low mortgage rates led to a surge in home refinancings in recent years, the bank said in its fourth quarter earnings report that steadily rising interest rates have slowed that trend.
Still, the bank's branch network is an important line of business for JPMorgan, which has added more branches in recent years and doesn't expect a significant change in branch count anytime soon.
That's a change from what other financial institutions have been doing. Bank of America (BAC), PNC (PNC), and SunTrust (STI) all trimmed branches in 2013, according to Tyler Hall, a bank analyst at SNL Financial.
Overall, banks have been consolidating since the financial crisis, shutting down poorly performing branches while adding others in high traffic areas.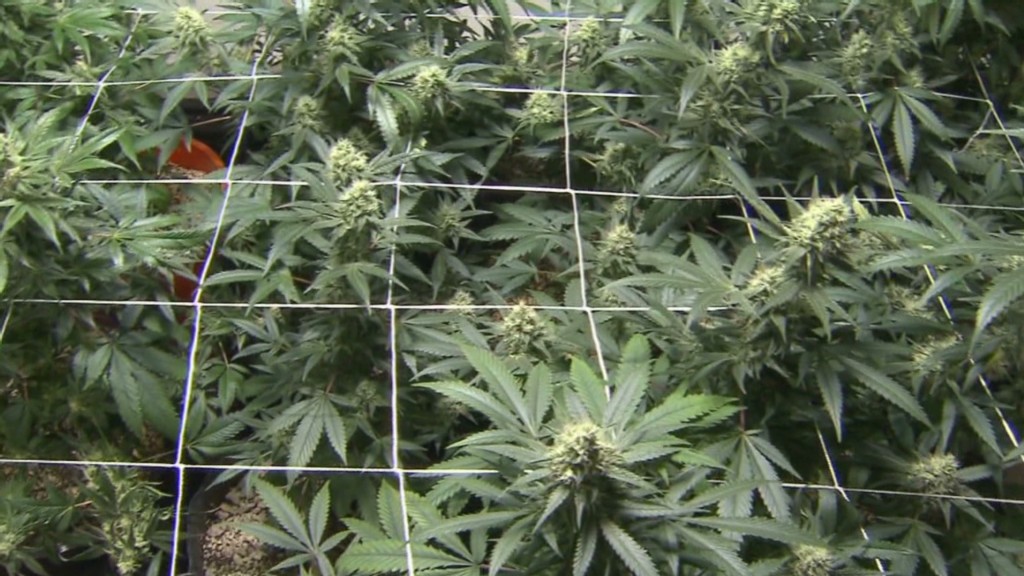 In its presentation Tuesday, JPMorgan unveiled a "branch of the future," in which fewer employees will operate in spaces with less square feet and greater automation. These futuristic branches will have six employees, on average, compared with the current average of nine. They will also have fewer tellers and more financial advisers.
"There's less reliance on the type of brick and mortar branches," Hall said. "Some people like going into branches, some are tech savvy and like to do it from home or on their phones."