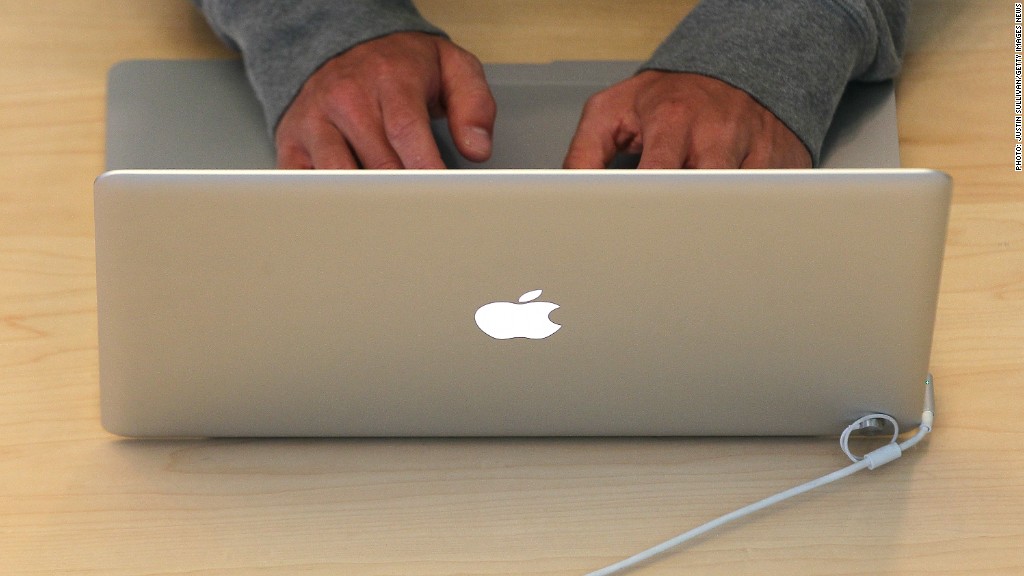 Apple issued a fix Tuesday for Mac computer users whose sensitive information could have been exposed to hackers.
The software update patches a security hole in OS X, the operating system for Apple computers. It comes four days after the same bug was fixed for iPhones, iPads and iPod Touches, which run on iOS software.
The issue was first disclosed on Friday when Apple (AAPL) released the security patch for mobile devices.
Security experts said there was no evidence hackers discovered the issue before Apple disclosed it, but Mac users were potentially vulnerable since then.
Left unfixed, hackers could potentially read private communications sent over Apple devices, including emails, instant messages, social media posts and even online bank transactions.
Related: BlackBerry unveils new Q20 phone
Those communications usually happen over secure channels. But an error in Apple's code could allow hackers on the same network as the user to view private information, security expert Dmitri Alperovitch told CNNMoney.
So for the most part, Apple users were vulnerable when using an unsecured network at places like a coffee shop or airport.
The software update was issued for both Mavericks and Mountain Lion versions of OS X. Older versions were not vulnerable to the security hole, according to an Apple spokesman.