Is the worst over for J.C. Penney?
Shares of the troubled retailer soared more than 25% Thursday after the company said that same-store sales grew 2% in the fourth quarter. That's the first quarterly sales gain since the second quarter of 2011.
J.C. Penney (JCP) also reported solid holiday sales and said profit margins have improved. It expects the momentum to continue, forecasting sales growth in "the mid single digits" this year.
The results "reflect the progress we have made in our turnaround," said CEO Mike Ullman.
J.C. Penney has been getting back to basics since Ron Johnson, a one-time Apple (AAPL) executive, stepped down as CEO last year. Ullman, who ran the company before Johnson, has been bringing back discount brands and refocusing on J.C. Penney's core customers.
And the company has taken a number of steps to shore up its finances. Ullman said J.C. Penney ended the year with $1.5 billion in cash.
"The most challenging and expensive parts of the turnaround are behind us," Ullman told analysts in a conference call.
The company even eked out a small profit in the quarter. But that was mostly due to gains from an income tax benefit and asset sales.
The century-old department store chain has been swimming in red ink for the past few years as it struggles to compete with online retailers.
Related: Abercrombie & Fitch soars despite weak sales
J.C. Penney shares plunged last year as investors worried about the company's future as a going concern. Even with Thursday's rally, the stock is still down 20% for the year.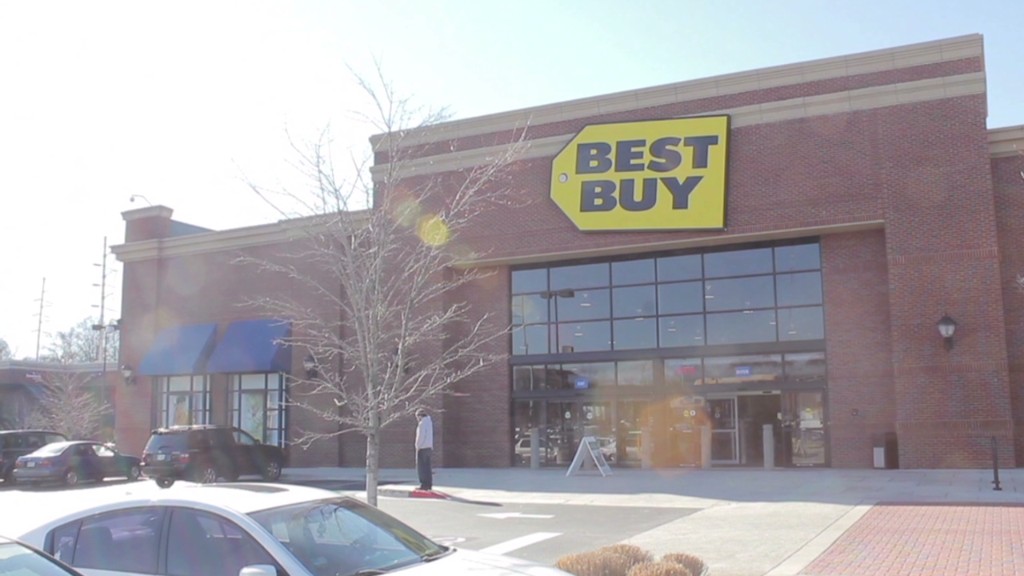 But J.C. Penney is not the only struggling retailer to impress Wall Street this week with better-than-expected results.
Sears (SHLD) reported another round of heavy losses for the fourth quarter on Thursday. But the results topped analysts' forecasts. Sears shares were up in early trading.
Target (TGT)shares surged Wednesday even though earnings sank due to a massive data breach and weak Canada sales. As bad as results were, they still topped Wall Street's expectations.
Investors also bid up shares of Best Buy (BBY), Barnes & Noble (BKS) and Abercrombie & Fitch (ANF) this week.