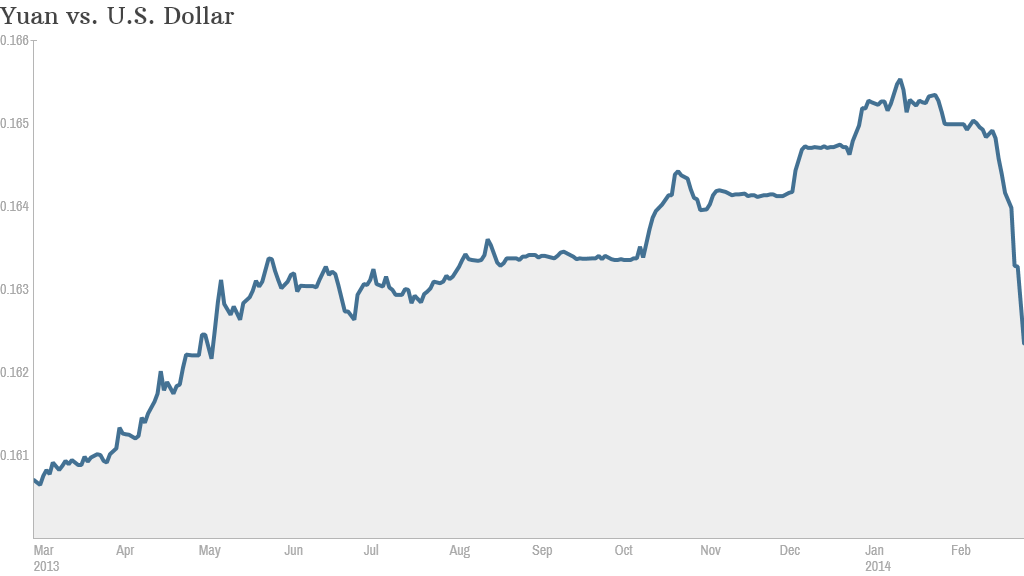 China let its currency fall sharply again Friday, sending another clear message to speculators that the yuan is not a one-way bet.
It was the ninth consecutive decline for a currency that is tightly controlled by the central bank and has rarely deviated from a steady appreciation.
For years, investors have viewed the continued strengthening of the Chinese currency as a very safe bet. Indeed, it's gained about 10% since the middle of 2010.
But markets have been shocked this week by the sudden change in direction -- the yuan has fallen 1.6% against the dollar over the past nine days.
The 0.4% drop on Friday was particular steep. One dollar now buys 6.15 yuan, up from a low of 6.04 in late January.
That may seem like a small move, but it's significant for a currency that is only allowed to trade within a narrow range.
Analysts say the People's Bank of China is behind the the reversal.
The central bank's strategy is likely designed to put the squeeze on "hot money" -- a term used to describe cash drawn in from foreign markets where interest rates are low, and invested in Chinese assets in the hope of much higher returns.
The State Administration of Foreign Exchange said this week that recent volatility was "normal", and the result of market participants adjusting their strategies.
It also said that two-way movements in the yuan would become the norm, in part due to an enhanced role for the market.
Related story: Chinese snap up fine art for use in laundering schemes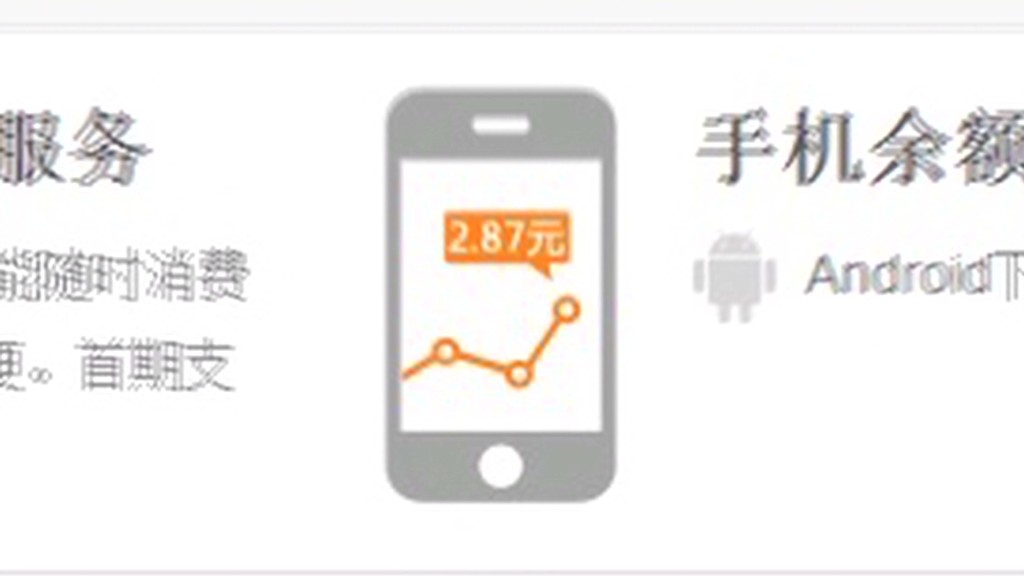 The decline of the yuan, also called the renminbi, is proving to be a major headache for investors that were betting on the currency's steady rise.
Financial products that depend on the yuan's appreciation -- including some complicated derivatives -- are popular with investors in Asia. The bets had been rock solid, but investors are now rushing to sell.
Related story: China's big tech moves onto banks' turf
Once the central bank is satisfied that speculators have been squeezed out, the abrupt shift is likely to reverse. And investors should be better prepared next time the currency hits a speed bump.
Barclays analysts said Friday that 2014 is likely to be characterized by more market volatility, especially as China seeks to implement broad economic reforms.
"The central bank has a difficult task in trying to prevent growth from sliding sharply and avoid a financial crisis, while taming the credit bubble and deleveraging the economy," the analysts said.