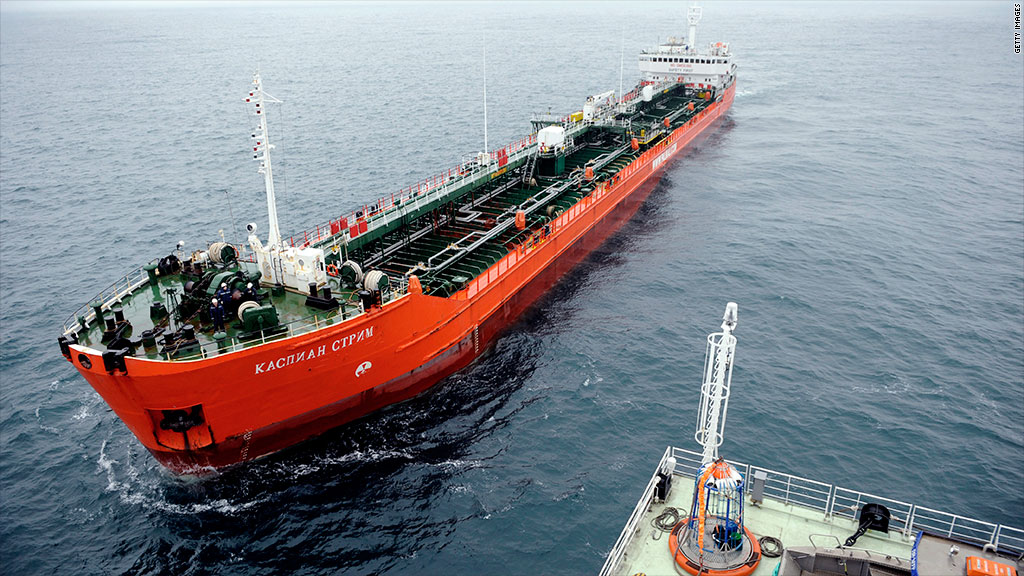 Oil prices spiked nearly $2 a barrel Monday on escalating tensions in Ukraine, but experts say the world's need for Russian oil and natural gas -- and Russia's need for the revenue generated -- should ensure the taps stay open throughout the crisis.
Russia's energy exports are huge. The country sends more than 7 million barrels of oil a day to the world markets -- a number roughly equal to what the United States imports. While a disruption of that size may be temporarily covered by production increases from other countries and by tapping reserves, the impact on oil prices would likely be crippling for the global economy.
For the Russians, the trade in oil -- and to a lesser extent natural gas -- earns the country 70% of its $515 billion in annual export revenue and accounts for 52% of the federal budget, according to the U.S. Energy information Administration.
Because of this, it's thought that any sanctions that might be imposed on the country for its adventures in Ukraine would be limited in scope and exclude oil or gas.
"Disruption to energy trade would be in neither side's interest," analysts at Capital Markets wrote in a note Monday. "We suspect that any Western sanctions will only target individuals, and political and cultural links, rather than trade."
As such, the surge in oil prices Monday is being viewed as temporary.
"The pullback will be equally measured, if the fever breaks," Mike Fitzpatrick, editor-in-chief of Kilduff Report's Energy Overview, wrote in a note.
Related: How the markets should read the Ukraine crisis
Natural gas is a slightly different story. Europe currently gets about 25% of its natural gas from Russia. That gas is used to produce electricity, heat homes, and in the making of fertilizer and cement.
Unlike oil, which can be shipped by tanker from other parts of the world in the event of a disruption, natural gas pipelines are fixed. If there's a problem with the supply, it's not easy to cover that with supplies from another region. And the problem in this case is that many of Russia's natural gas pipelines to Europe go though Ukraine, said Jeffrey Mankoff, deputy director of the Russia and Eurasia program at the Center for Strategic and International Studies.
In the past, disputes between Russia and Ukraine over how much the Ukrainians pay for natural gas has resulted in the Russians shutting off those pipelines -- and hence some gas not reaching Europe.
There's a chance that could happen again. On Monday, Russian news agency ITAR-TASS reported that the current discount Ukraine gets on Russian natural gas may be "revised."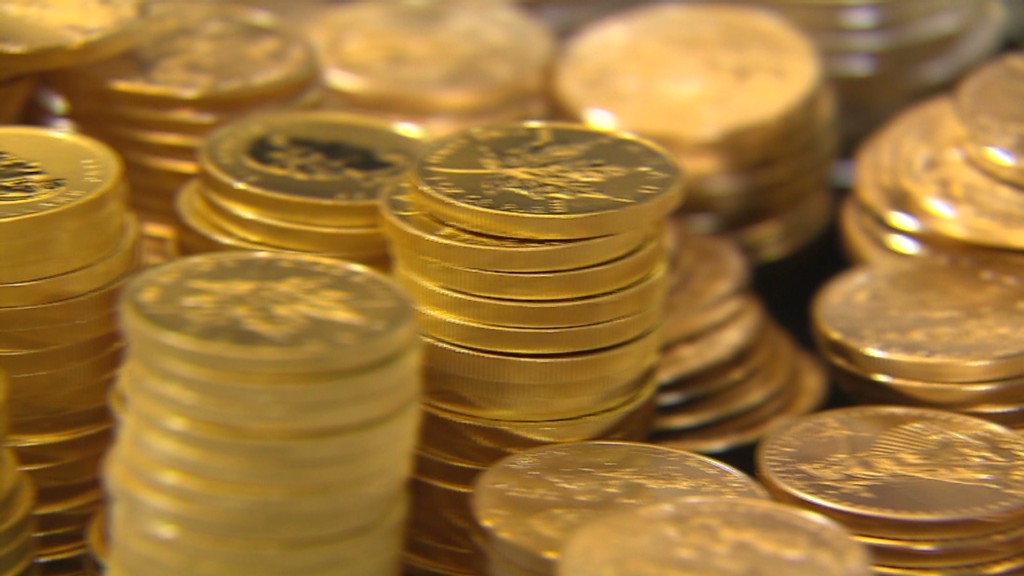 Still, analysts don't see trouble anytime soon.
For one, the relatively warm winter in Europe means there's an abundance of natural gas in storage, according to Laurent Ruseckas, senior adviser for Eurasian gas at the consultancy IHS.
And with all the meddling Russia is currently doing in Ukraine, the last thing the country would want is yet another provocation with the Europeans.
"They are trying to reduce the reaction from Europe," said Ruseckas. "Cutting off gas supplies would be counter productive."
Correction: An earlier version of this article incorrectly reported the amount of natural gas Europe gets from Russia.