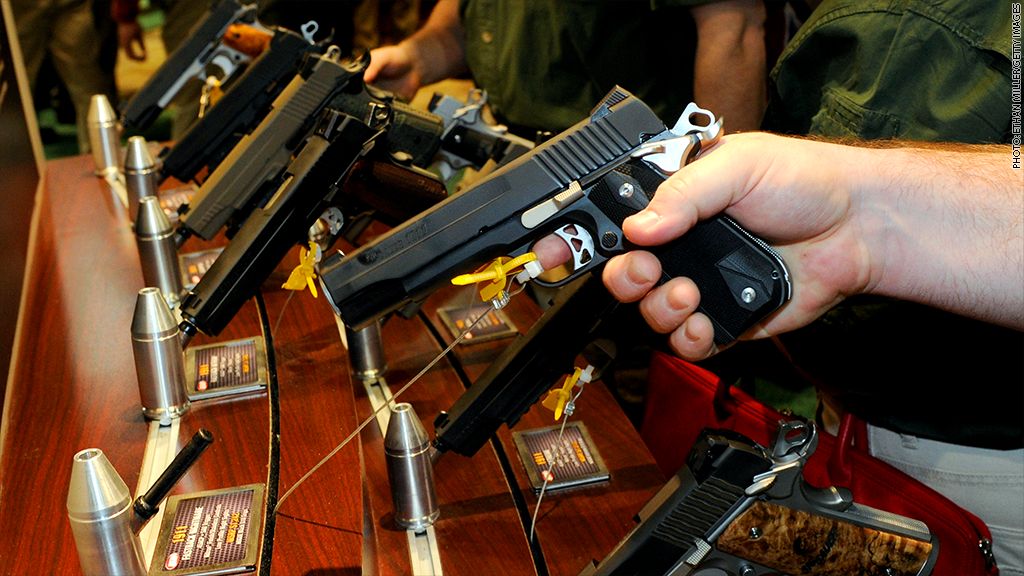 Gunmaker Smith & Wesson is set for a rally, after reporting a quarterly sales increase.
Smith & Wesson (SWHC) shares surged 12% in premarket trading Wednesday.
The growth was fueled by an increase in handgun sales, which surged 30% compared to the same quarter last year.
Gun sales surged following a series of shootings, especially at a Newtown, Conn., elementary school in December 2012, as people feared President Obama would successfully pass restrictive gun legislation.
Related: Italian gunmaker brings factory jobs to U.S.
But Obama failed to get a gun bill through Congress, and FBI data shows that this year's sales have fallen from their peak. The CEO of rival gunmaker Sturm Ruger (RGR) recently warned that sales are coming down to more "realistic" levels in 2014.
Despite the low expectations, Smith & Wesson increased its estimated sales for fiscal year 2014, which ends in April.
Related video: Duck Commander guns take off
In the latest quarter, the company brought in almost $146 million in sales.
Gross profit also surged. The gunmaker earned $58.7 million compared to $49.9 million during the same quarter last year.