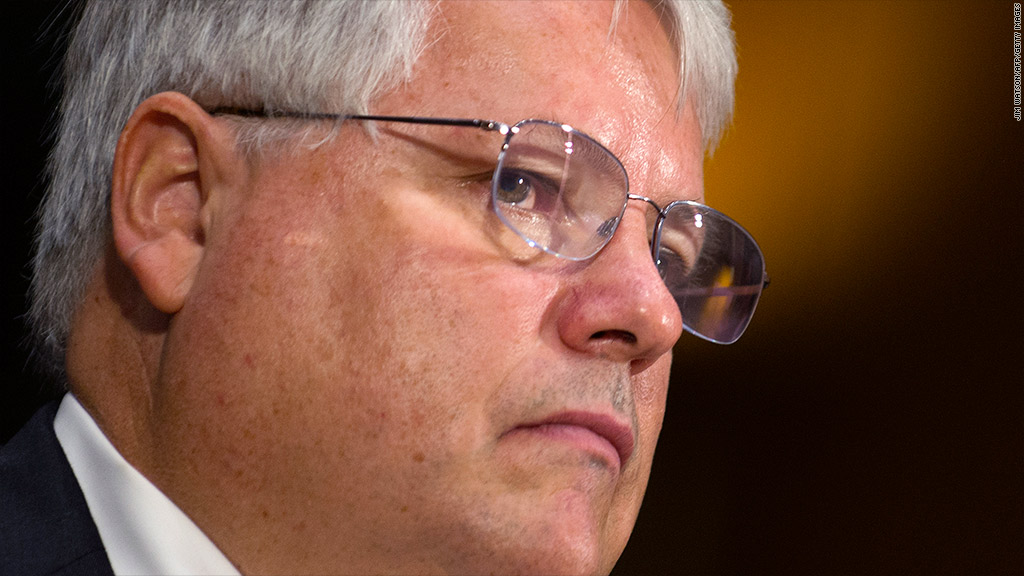 Apple's chief financial officer, Peter Oppenheimer, is on his way out -- and has been named to Goldman Sachs' board of directors.
Apple (AAPL) and Goldman Sachs (GS ) announced the news on Tuesday. Apple said Oppenheimer is retiring in September and will be replaced by its current vice president of finance, Luca Maestri.
Oppenheimer has overseen a period of massive growth at the iPhone maker. When company founder Steve Jobs tapped him for the job in 2004, Apple's market value was $8.8 billion. It's stock market value has since catapulted 54 times to $471 billion.
Related story: Apple ends security updates for Snow Leopard
Before rising through the ranks at Apple, Oppenheimer was a finance executive at payroll company Automatic Data Processing (ADP) and a technology consultant at Coopers & Lybrand, a precursor to Pricewaterhouse Coopers.
Oppenheimer will start serving as an independent director on Goldman Sachs' 13-member board immediately. He will help advise the investment bank's committees on nominating and public responsibilities, as well as the group that oversees audit, risk, compensation and corporate governance.
In Apple's announcement, Oppenheimer said he plans to take more personal time and travel, earn his pilot's license and dedicate time to his alma mater, California Polytechnic University.
His successor, Maestri, was CFO of printer provider Xerox (XRX) until he joined Apple last year. At the time, the move was interpreted as preparation for Oppenheimer's exit.