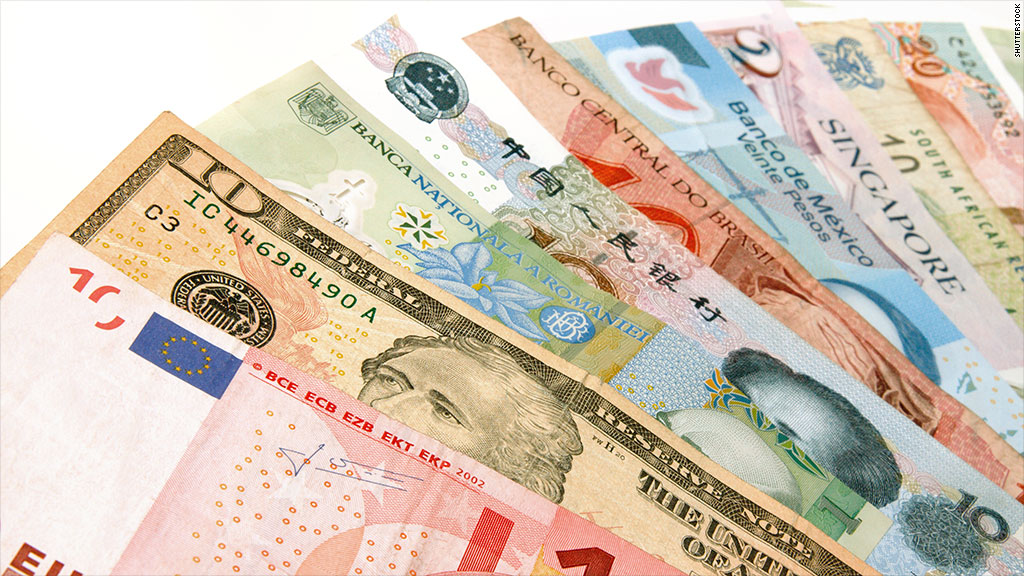 An employee of England's central bank has been suspended in connection with a probe into possible manipulation of the global currency market.
The Bank of England announced the suspension Wednesday, but did not specify the employee's position or responsibilities. It suggested the employee may not have followed its "rigorous internal control processes."
An ongoing internal investigation hasn't turned up any wrongdoing, the bank said. So far, internal investigators have reviewed about "15,000 emails, 21,000 Bloomberg and Reuters chat room records, and more than 40 hours of telephone call recordings."
"This extensive review of documents, e-mails and other records has to date found no evidence that Bank of England staff colluded in any way in manipulating the foreign exchange market or in sharing confidential client information," read a statement from the bank.
Related: Bigger than Libor? Forex probe hangs over banks
Financial regulators in the U.K., Europe, Asia and the U.S. are investigating whether the possible manipulation of the $5.3 trillion-a-day currency market. Internal and external probes involve UBS (UBS), Deutsche Bank (DB), Barclays (BCS) and the Royal Bank of Scotland (RBS).
The Bank of England is based in London, the world's largest trading hub for foreign currencies.
There have also been probes into the fixing of the London Interbank Offered Rate, or Libor. Banks have been fined billions and traders have faced criminal charges in connection with the possible fixing of Libor, a benchmark used in international trading.
--CNNMoney's Virginia Harrison contributed to this report