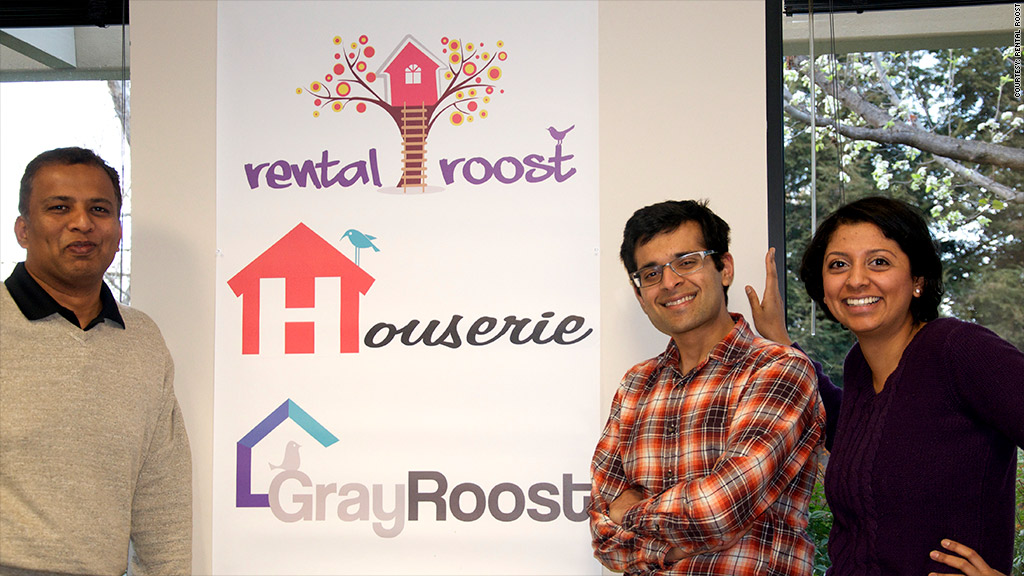 Figuring out where to live in a city can be one of the most frustrating things about moving. Does it have decent transit options? Are there good restaurants? Are the schools OK?
San Francisco start-up RentalRoost aims to take some of the guesswork out of this, combining data from real estate listings, government records and social media sites like Facebook (FB) to predict what neighborhood will be best for you. Then, it helps you find an apartment.
Or at least it's supposed to. Right now, the site is very buggy, and the best data is limited to California, specifically the Bay Area.
The site's three founders have been trying to work out these kinks since late 2012 -- when they started the firm with $750,000 from friends, family and their own pockets.
If they can improve the functionality, it could potentially be a bonanza for house hunters, brokers and advertisers -- and of course the site's founders.
"We're sitting on so much data," said Vikram Raghavan, 32, one of the founders. "We want to be the Google of real estate."
Big data and the house hunt: If you sign onto Rental Roost through your Facebook page -- which Raghavan says about half of the site's 100,000 registered users have done -- it aims to pull data like age, marital status, profession, "likes" and places where you've "checked in."
But the data mining goes well beyond Facebook. RentalRoost also has access to county real estate records, which includes things like home sales prices, the property owner's contact info and school performance scores.
Related: Jacksonville is hot for startups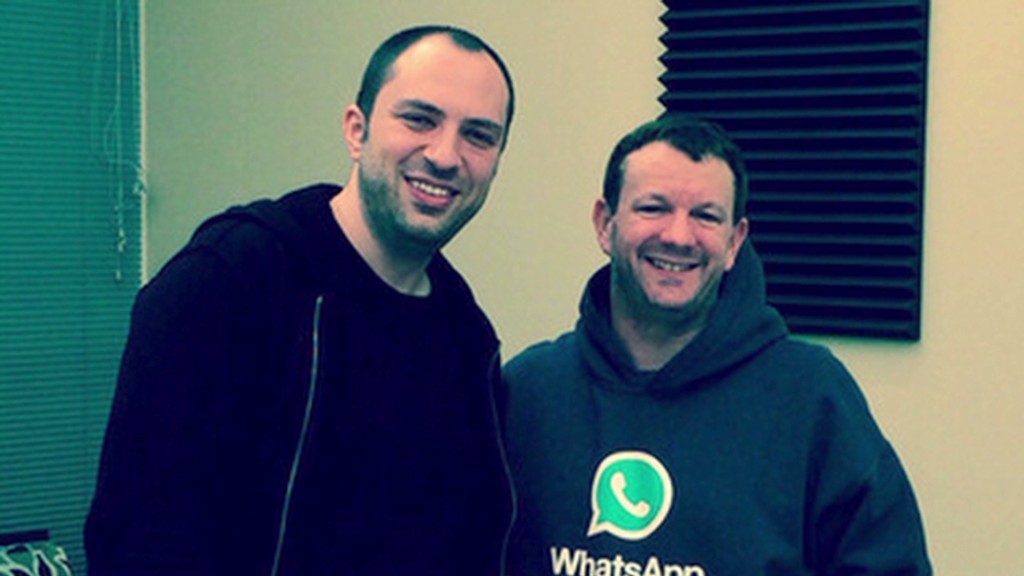 It has census bureau data, which contains info like incomes, poverty rates and unemployment, as well as real estate listings from the industry's main database. There is also information on transit options, schools, restaurants, and art and culture -- so you can pick the factors most important to your future neighborhood.
And it's not limited to rental properties. GrayRoost offers all the same perks to potential homebuyers. (A third site, Houserie, is for landlords to screen tenants)
What makes RentalRoost and GrayRoost unique, the founders say, is not merely having all this data -- plenty of other real estate sites have similar offerings. It's the way they plan to combine it, especially with social media, that the founders say will give it an edge.
They claim they'll be able to predict which neighborhoods will gentrify the fastest -- giving buyers a view on where to invest; which houses will be up for sale -- giving agents an idea of who to target; and which houses will be more likely to order pizza or go out for a meal -- giving local businesses another way to target customers.
They hope to be profitable by the end of the year. The plan is to make their data available to marketers and real estate developers, for a fee. Listing, renting and using the site to find your ideal neighborhood will be free. Well, free as long as you don't mind sharing your Facebook data.