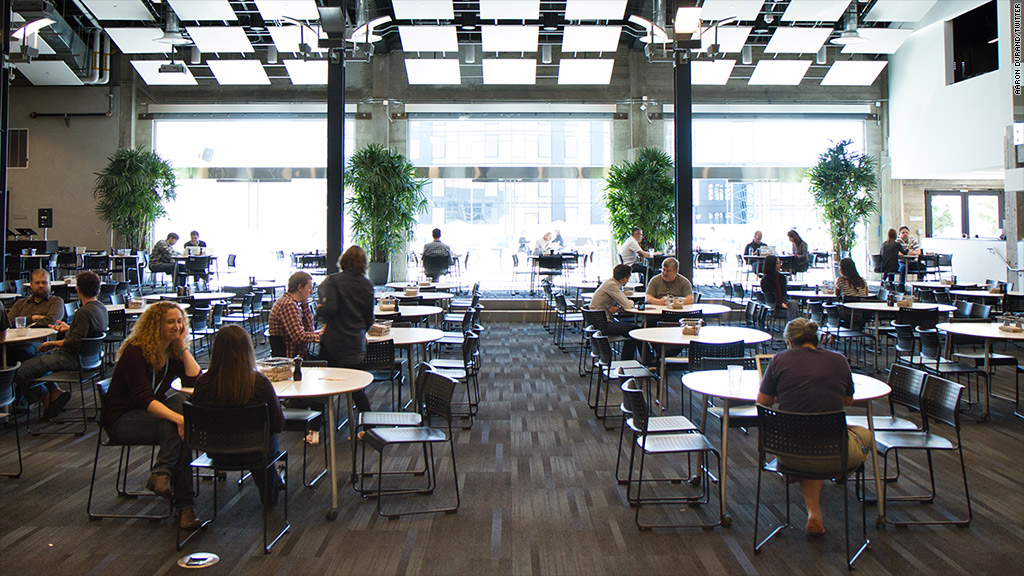 Twitter has bought two 19th century log cabins from Montana to furnish the cafeteria in its San Francisco headquarters.
The refurbished cabins will serve as lounge areas for employees and perhaps as a space for inspiration. Olle Lundberg, the architect Twitter contracted for the project, told SFGate that the wood from the cabins are the natural habitat of birds, which are represented on Twitter's logo.
It may sound excessive, but Twitter is not alone in doling out strange Silicon Valley perks.
Google (GOOG) has a bowling alley and a walking trail and provides free food for its employees. Facebook (FB) headquarters boast a video arcade and a bike repair shop. Apple's (AAPL) new 2.8-million-square-foot headquarters, designed by the renowned architect Norman Foster, will look like a spaceship that has landed in a forest. Airbnb's new office space features replicas of aesthetically pleasing Airbnb listings and has a cylindrical conference room modeled after Stanley Kubrick's classic movie, "Dr. Strangelove." GitHub turned its reception area to look like the Oval Office.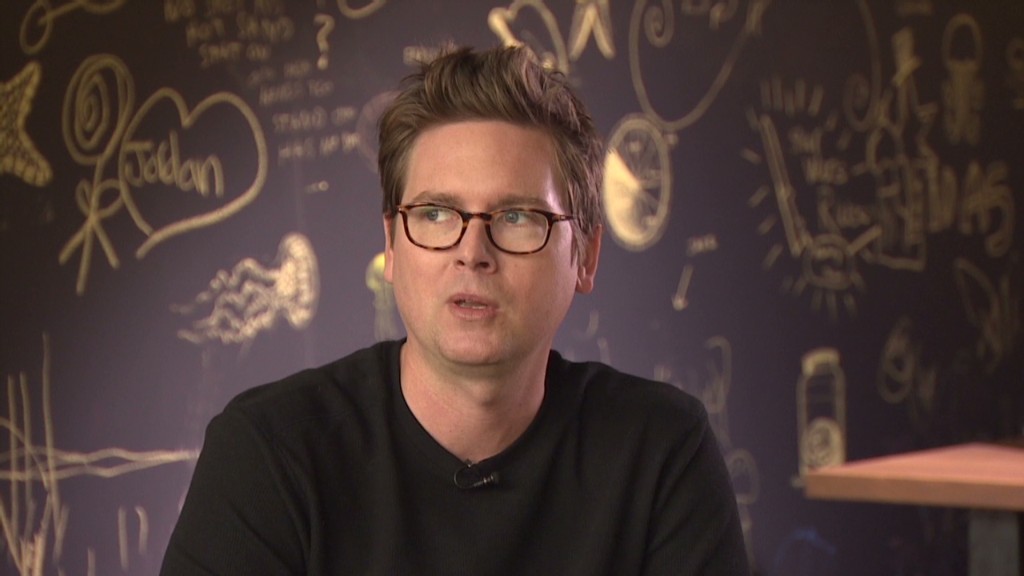 Critics, including many shareholders, have questioned the wisdom of spending millions of dollars on employee perks. Twitter (TWTR) has not turned yet turned a profit, and user growth is slowing.
Twitter declined to comment for this story.
Some of the most conspicuous perks have even sparked protests and claims of promoting a class divide. The most notorious example are the free, private, Wi-Fi-enabled buses from San Francisco to Silicon Valley that Google, Facebook, Apple and Yahoo (YHOO) offer to their employees. The buses have become a symbol of income inequality in San Francisco and a lightning rod for resentment.
Related: Google bus stunt reveals tensions in San Francisco
But tech companies claim that the perks are necessary to compete for top talent. To stand out, Silicon Valley companies have to go beyond providing high salaries and benefits; they have to distinguish themselves to communicate their uniqueness to prospective employees.
"What you see is a low-key arms race of companies trying to outdo each other in terms of non-salary and non-equity benefits," said Paul Saffo, who teaches at Stanford University and is managing director of Foresight at Discern Analytics. "Outsiders see these things as an extravagance; the companies see them as a productivity tool."
Tech companies also often claim that those perks can keep their employees stay productive. If staff need to take a break, what better way than to let them play on indoor swings or rock some tunes in a music studio so that they can return to their desk energized? Or if they want to work and exercise at the same time, they can hold a conference over a seven-person bike.
Wall Street firms have been criticized for similar excesses. Like the financial industry, Silicon Valley has some of the highest-paid executives and employees, and both industries hand out huge bonuses. But outside of San Francisco, Silicon Valley companies have been mostly shielded from the public ire directed at the financial industry.
Whether fair or not, a perception of Wall Street is that it gambles with investors' money and doesn't serve the greater good, while Silicon Valley designs products that make people's lives better. While Goldman Sachs CEO Lloyd Blankfein was criticized for saying investment bankers were doing "God's work," Mark Zuckerberg has been praised for trying to bring Internet to underprivileged regions of the world.
"The bottom line is that if anything, Silicon Valley is the opposite of Wall Street," said Saffo. "While tech companies are often over the top in terms of surprise factor, it would be hard to argue that they are even remotely excessive in terms of spending money on amenities."