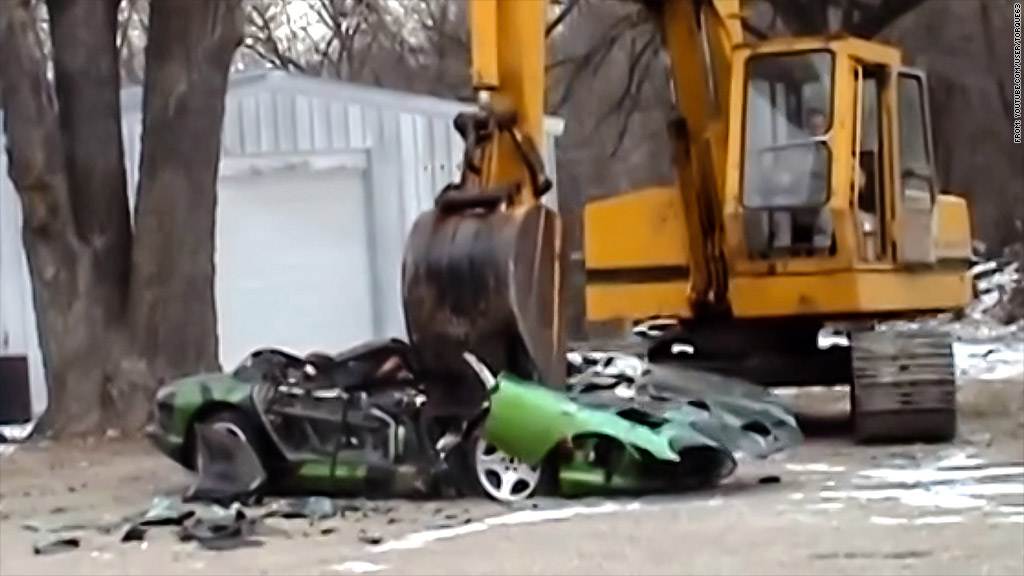 Chrysler is ordering that aging Dodge Vipers, currently used by schools to train future car mechanics, be destroyed.
"Approximately 10 years ago, Chrysler Group donated a number of Dodge Viper vehicles to various trade schools for educational purposes," Chrysler said in a statement. "As part of the donation process, it is standard procedure -- and stipulated in our agreements -- that whenever vehicles are donated to institutions for education purposes that they are to be destroyed when they are no longer needed for their intended educational purposes."
The equipment on the cars is now out of date, Chrysler said, so the cars are no longer worthwhile teaching tools. Also, none of the cars are particularly significant, according to the automaker, so their destruction would represent no great loss to automotive history.
"Chrysler Group fully understands and appreciates the historical significance of the Viper and is very active in preserving many of its legendary models and designs for historic purposes. However, none of these vehicles fit into this category," the automaker said.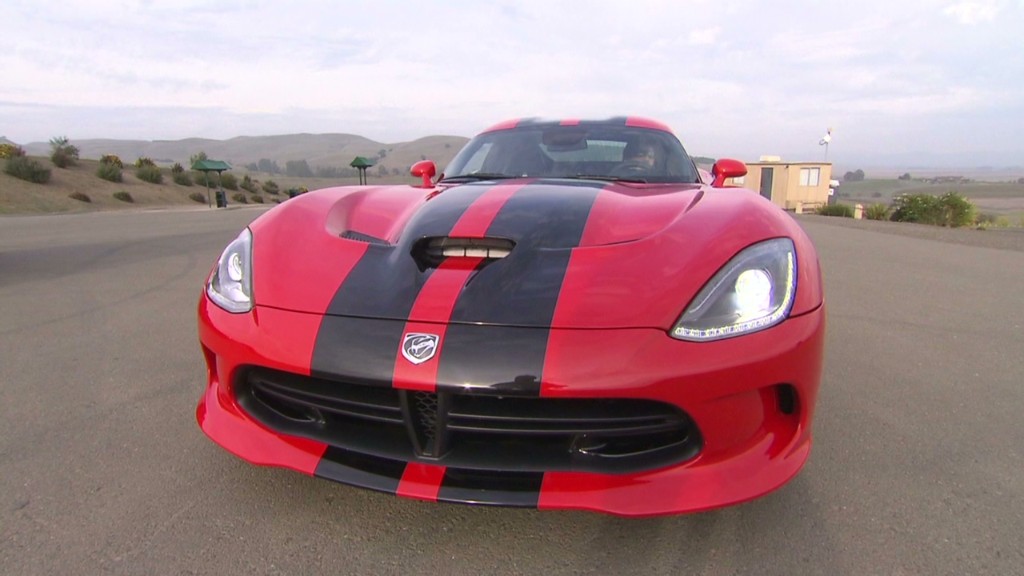 First produced in 1992, the original Viper was an extreme performance car with a long hood to hold its 400 horsepower 8.0-liter V10 engine. The model has since gone through four complete redesigns. The current version is known as the SRT Viper, not the Dodge Viper, and has a 8.4-liter 640 horsepower V10.
Gallery - Hot cars from the Geneva Motor Show
Media reports have said that 93 cars are being ordered crushed, but a Chrysler spokesperson told CNNMoney the actual number is much lower.
South Puget Sound Community College in Washington state has one of the cars, a prototype Viper hard-top built in 1992. The car was estimated to be worth $250,000 by a professional auto appraiser, according to Kellie Purce Braseth, a spokeswoman for the school. But that was after only a casual look, she said, and was not based on a thorough investigation of the car's history and condition.
The Community College's Viper has been worked extensively by students over the years, she said, and it has played a role in both teaching students and marketing the program.
"It makes us look cool and relevant," she said.
The school is not fighting the destruction of the car, she said. The school signed an agreement and intends to live up to it, as it does with all cars donated by manufacturers.
"It's a heartbreaking thing for the students," she said, but the school simply has no choice.
While the school routinely destroys donated cars that have outlived their educational use, that decision is usually left up to the faculty and it's usually done after longer that just a decade. This is the first time a manufacturer has requested destruction of a car, she said.
A Chrysler spokesman would say only that the automaker felt that it was time.
Some reports alleged that the order to crush the cars was given in response to lawsuits stemming from accidents. Chrysler strongly disputed that claim.
Like other major automakers, Chrysler routinely lends cars to technical schools for educational purposes and continues to do so, a Chrysler spokesman said. In every case, agreements stipulate that Chrysler maintains ownership of the cars and that the cars will be destroyed when their useful life has ended.