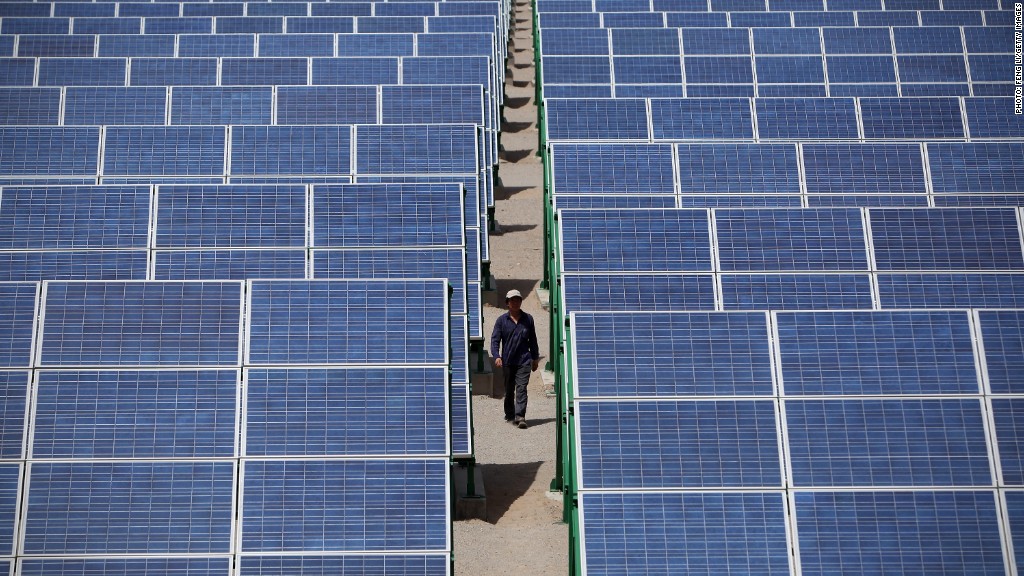 A small Chinese solar firm has defaulted on its debt -- the first of its kind for China -- perhaps pointing to the end of 11th-hour government bailouts for troubled enterprises.
Earlier this week, Shanghai Chaori Solar Energy said it may not be able to make a payment due Friday to investors on a 1 billion yuan ($164 million) bond. The firm was supposed to make an 89.8 million yuan ($15 million) interest payout, but had only managed to raise 4 million yuan.
The company had not issued a formal statement by Friday afternoon, but analysts confirmed the default.
Chaori Solar's woes may not come as a total surprise -- the company had already been navigating troubled waters. After Chaori posted losses for two consecutive years, trading in the bond was suspended in 2013, in accordance with exchange listing rules, the firm said.
Related story: China sets 7.5% GDP target
What's perhaps of more concern to investors is the apparent lack of a last-minute government rescue. Local Chinese governments are known for delivering bailouts or extended debt deadlines just in the nick of time to distressed firms and investment products.
In recent years, the government has even been keen to intervene in order to support growth of the domestic bond market, experts said. But on deadline day, there was no talk of a Chaori save, and Chinese financial markets appeared unruffled.
"That the Chaori default has been allowed to emerge may signal a shift in the government's stance towards a greater tolerance of outright corporate defaults," Fitch analysts Ying Wang and Kalai Pillay wrote in a research note. "Chaori's bonds have a large retail investor base, which makes the case even more noteworthy."
Related story: China's big tech moves onto banks' turf
In this case, there is little chance that the default would trigger a major credit or financial crisis -- perhaps why the government has remained mum, said Barclays economist Jian Chang.
Looking ahead, Chang says investors should "expect more, but selective defaults," particularly in energy and resources, such as steel, cement, glass, shipbuilding, aluminum and alternative energy.
This comes at time when Beijing says it plans to work toward building a market-driven economy. Initiatives to open up the economy are again being touted this week during the government's annual parliamentary meetings.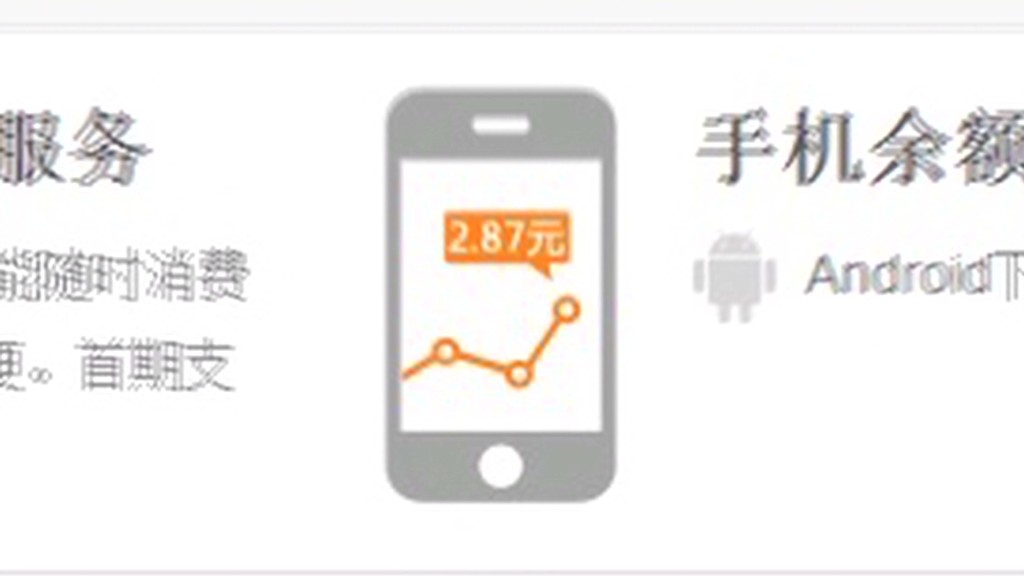 Although economists have applauded China's stated efforts for financial reform, many have said only time will tell whether the government is serious about those efforts.
A default like this could be a step in the right direction -- a way to help "reduce wasteful investment and a potential bad debt buildup," Fitch said. But such pressure could further dampen an already-slowing economy.
"The government's challenge of deepening reform, creating a more market-oriented economy and ensuring stable growth is huge," said Fitch.