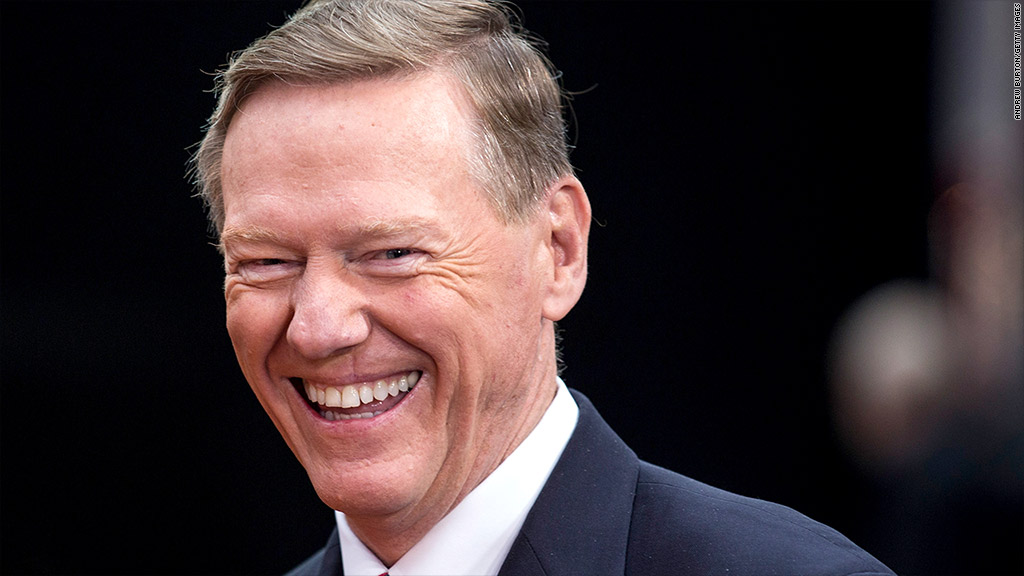 Ford Motor CEO Alan Mulally was awarded a performance bonus worth $13.8 million in Ford stock, according to a company filing. That's up from the stock bonus he got a year ago worth $11.6 million.
The bonus is based on Ford's 2013 performance, and is the only part of Mulally's pay package for last year that's been disclosed so far.
The automaker earned $7.2 billion in 2013, up 26% from a year earlier. Profits were strong enough to pay all the hourly factory workers a record profit-sharing bonus of about $8,800 each.
Mulally is required to hold onto the stock he receives under these grants for at least two years under Ford's long-term compensation plan.
Additionally, Mulally was awarded options to buy another 613,747 shares of Ford stock at a price of $15.37, which he has until 2024 to exercise.
The CEO will also receive a base salary and cash bonus for 2013. His annual base salary has been $2 million each of the previous two years. His cash bonus was $1.3 million in 2012, down from $1.8 million in 2011.
Ford is paying Mulally more than what rival General Motors (GM) paid former CEO Dan Akerson, who retired in January, for 2013. There had been limits on GM's executive pay due to terms of its federal bailout up until December 2013, when Treasury sold its remaining stake in GM.
Mulally will also probably take home more for 2013 than Mary Barra will earn at the helm of GM in 2014. Barra, who is the first woman to run a major automaker, has a pay package this year worth $14.4 million.
Mulally became Ford's CEO in 2006 and is credited with turning the automaker around, allowing it to avoid the bankruptcy and federal bailout that rivals GM and Chrysler Group required. Those bankruptcies wiped out much of the value held by previous shareholders at GM and Chrysler.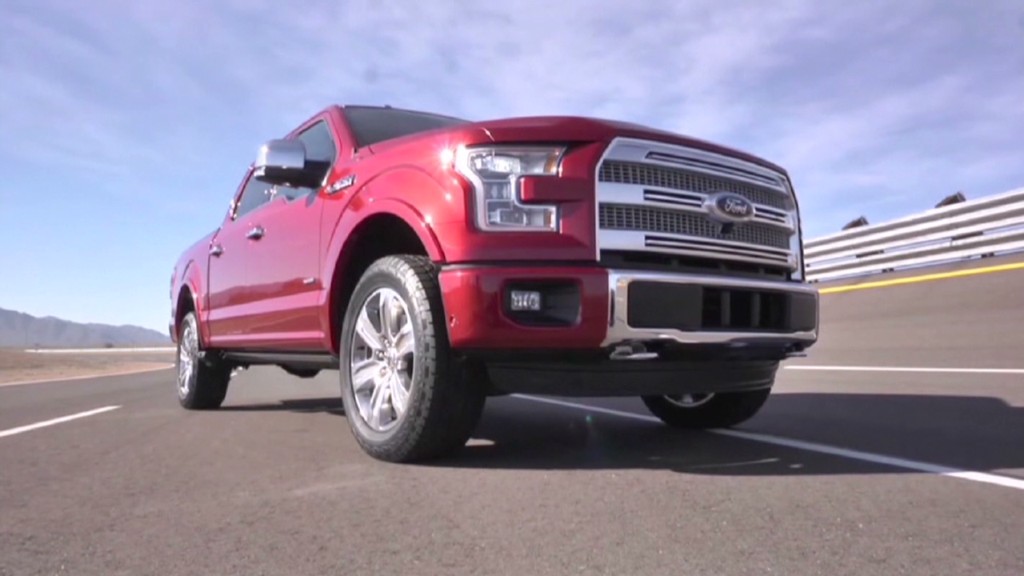 Microsoft (MSFT) reportedly considered naming Mulally to succeed CEO Steve Ballmer. But in January Mulally announced he would not be leaving Ford for the top job at the software maker.
Mulally now owns 6.2 million shares of Ford stock outright, worth an estimated $96.9 million, according to share tracker LionShares. He also owns options to purchase another 16.1 million shares, which would be worth an additional $252 million. But he'll have to pay more than $100 million to exercise those options.