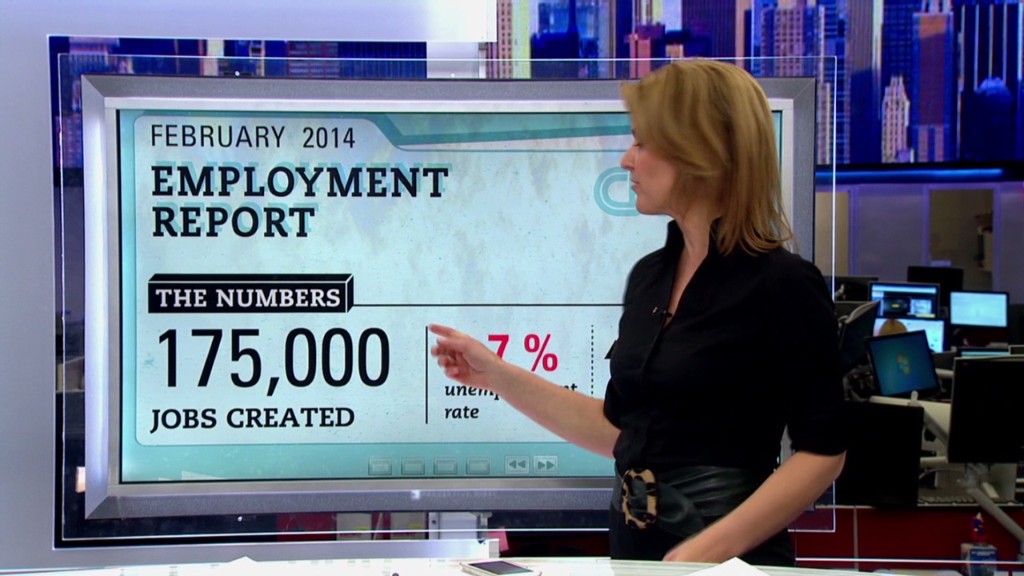 It was easy to get excited Friday when the government's jobs report showed hiring picked up more than expected in February.
But it's all relative.
The report looked great only because economists had been forecasting weaker numbers due to harsh winter weather. The recovery may now be back on track ... but it's still just a slow and steady one.
"Fundamentally, the economy has not changed - we're just having to absorb an unusually severe winter," said Dean Maki, chief U.S. economist for Barclays.
The job market was adding an average of 205,000 jobs a month in the year leading up to this winter. Economists are hopeful we'll get back to that pace soon.
Likewise, broader economic growth is expected to regain momentum in the spring.
Speaking at a Wall Street Journal event Thursday, New York Fed President Bill Dudley said he believes the harsh winter will shave as much as a whole percentage point off the economy's growth rate in the first quarter. But after that, the economy should bounce back because the drag from federal spending cuts is declining, household finances are improving and companies are awash in cash, he said.
Large companies have also expressed optimism lately about the recovery.
General Motors (GM) looks forward to "what should be the strongest GDP growth since the end of the recession," a GM sales executive said in a statement earlier this week. Meanwhile, Home Depot (HD)'s executives believe a "moderate" housing recovery will continue.
Related: Everything must go: There's a flood of store closings
Dudley predicts that the economy will grow around 3% overall this year. The last time the economy grew that fast in a calendar year was 2005.
While growth at that rate is considered solid, it's not gangbusters. And it's too slow for many Americans.
About 3.8 million workers have been unemployed for six months or more -- and that number doesn't count workers who have given up on their job searches.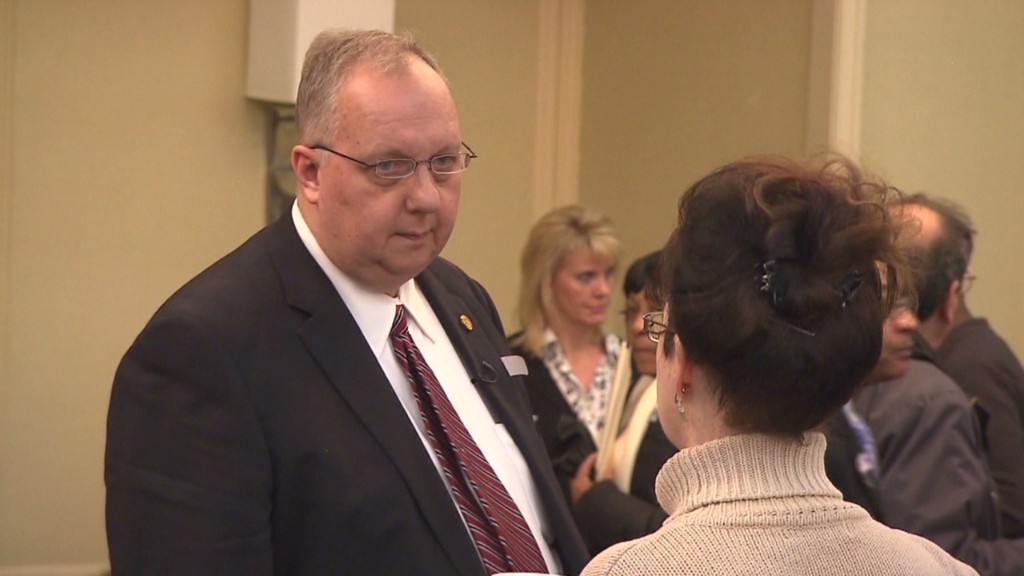 Construction was the hardest hit sector in the recession. It has yet to stage a major comeback, despite the housing recovery. About 2.3 million construction jobs were wiped out between 2006 and 2011. Since then, only about 1 in 5 of those jobs have returned.
Meanwhile, retailers that cater to low- or middle-income families are still nervous about their consumers.
Wal-Mart (WMT)expects several economic factors to weigh on their customers, including reductions in government benefits like food stamps, higher taxes and tighter credit. Target (TGT) expects its lower and middle income guests "to shop very cautiously in 2014." And Dollar Tree (DLTR)executives say "pressure still remains, unemployment is still stubbornly high."
So while it's true that this is a recovery, it unfortunately remains a modest one.